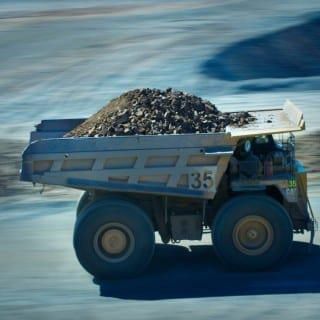 That's about one-third of the company's yearly zinc production. It will also reduce its lead output by 100,000 tonnes.
Major miner Glencore (LSE:GLEN) announced late Thursday that it will be reducing its annual production of contained zinc metal by 500,000 tonnes across its operations in Australia, South America and Kazakhstan.
According to the company, "the decision has not been taken lightly," and was made to "preserve the value of Glencore's reserves in the ground at a time of low zinc and lead prices." Employees at its operations will be affected, though Glencore has not specified how.
As quoted in the press release:
These changes, which represent around one-third of Glencore's annual zinc production, will reduce fourth quarter 2015 mine production by approximately 100,000 tonnes of contained zinc metal.
Glencore's operations at Lady Loretta in Australia and Iscaycruz in Peru will be suspended and operations at George Fisher and McArthur River in Australia and various mine operations in Kazakhstan will reduce production levels.
Glencore remains positive about the medium and long term outlook for zinc, lead and silver prices. This decision will ensure that our zinc operations are sustainable well into the future, providing jobs in the communities where we operate and returns to shareholders.
Here's a breakdown of how the company's operations will be affected:



For context on the scale of Glencore's cuts, consider that in 2014, the world's three top zinc mines each produced over 450,000 tonnes of zinc. With the zinc price currently down in the dumps in part due to excess LME stocks (some believe due to sales by Glencore itself), it will be interesting to see if the cuts provide some positive momentum.
Glencore's announcement is also interesting in light of the company's poor share price performance this year. Bank of America analysts said this week that global financial firms have an estimated $100 billion or more in exposure to Glencore. That, they believe, could be problematic, as Glencore's debt and trade deals have a higher-than-expected level of risk. Furthermore, Zero Hedge has gone so far as to suggest that Glencore is "in danger of becoming the commodity sector 'Lehman.'"
As yet, there's been no commentary from zinc market participants on what Glencore's move could mean, but it will certainly be interesting to watch for reactions.

Securities Disclosure: I, Charlotte McLeod, hold no direct investment interest in any company mentioned in this article. Related reading: 
Could Glencore's Fall Signal Broader Issues?
The World's 3 Top Zinc Mines: An Overview