Market sentiment wins in price tug-of-war
By Leia Michele Toovey- Exclusive to Lead Investing News
Positive sentiment that spread through the markets during the week edged up most of the base metals. The U.K. benchmark FTSE 100 Index jumped 0.9 per cent and Japan's Nikkei 225 Stock Average closed 2.7 per cent higher in Tokyo.  Pessimistic data still came out of the […]
By Leia Michele Toovey- Exclusive to Lead Investing News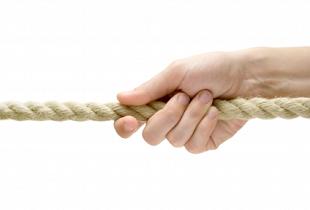 Positive sentiment that spread through the markets during the week edged up most of the base metals. The U.K. benchmark FTSE 100 Index jumped 0.9 per cent and Japan's Nikkei 225 Stock Average closed 2.7 per cent higher in Tokyo. Pessimistic data still came out of the America; the country will run a record deficit of $1.75 trillion, and fourth quarter '08 GDP took a bigger than anticipated hit.
Base metals still managed to speak by with some gains. Lead was up $55, to $1,050 a tonne on the LME. Zinc climbed the most in two weeks after China's stockpiling agency bought metal from domestic smelters, reducing supply. The State Reserve Bureau bought 100,000 metric tons, taking total purchases for the year to 159,000 tonnes. Rumour has is that over the course of 2009, the SRB's zinc purchases will total 300,000 tonnes. The SRB is taking advantage of relatively low prices to purchase the metal they will need over the next few years, while at the same time trying to help local smelters and miners survive.
European zinc producers are preparing to make further production cuts to combat a growing supply glut and weak prices. Output has already been slashed by 10 per cent, or 1 million tonnes worldwide, with more than a quarter coming from European producers. The production cuts to date are causing sharp drops in spot treatment and refining charges in Asia and are also responsible for decline in this year's benchmark terms, which are now being settled at much more favourable terms for miners. However, in the grand scheme the cuts have done little to stabilize metal prices. Spot treatment charges for zinc concentrates shipped to China for smelting have plummeted to $110-$120 tonne from $190 a tonne at the start of 2009. Further production cuts are likely to occur among the producers in Europe where a strong Euro was providing little cushion for suppliers, given the hefty declines in U.S. dollar zinc prices.
Despite softer metal's prices, and output cuts in most countries in the world, Peru increased production of many of its metal exports. The global economic crisis has slammed prices for most of Peru's metal exports, which account for more than half of total exports and are the government's largest source of revenue .Peru is the world's top producer of silver, No. 2 in copper and zinc and often ranks fifth in gold. Comparing January 2009 to January 2008, copper exports are up 25.89 per cent, zinc is up 5.22 per cent, and lead is down 4.34 per cent.
Company News
Peruvian miner Buenaventura posted a fourth-quarter net loss on Thursday of $6.1 million, versus a profit of $120.1 million in the same period a year ago. The company said the loss was tied to lower silver and base metal prices, which have collapsed because of the global economic crisis. Volumes of silver, lead and zinc sold in the fourth quarter were under volumes in the same period a year ago, while gold volumes and prices remained relatively stable. Total revenues fell 31 per cent to $165.2 million from $238.2 million in the fourth quarter of 2007. For the year, the company said net profit fell 44 per cent to $153.3 million in 2008 from $274.8 million in 2007.
Nyrstar, the world's largest zinc producer, posted a wider-than-expected full-year loss after a drop in smelting fees and a 575 million-Euro ($735 million) asset write-down. The net loss was 595 million euros, the London-based company said in a statement. Sales dropped 37 per cent to 2.4 billion euros. In the announcement, Nyrstar said it will cut 190,000 tonnes of zinc output in the first half, following a 35,000-ton reduction in the fourth quarter. "The effects of the sudden and severe downturn in the global economy in the second half of 2008 are expected to persist throughout the year, which will make for a very challenging 2009," Nyrstar said in the statement. The company will seek shareholder approval for a possible capital decrease so that it can pay a dividend for this year.
Arehada Mining Limited (TSX: AHD) announced on Friday that its wholly owned Chinese operating subsidiary, Arehada Mining Corporation has obtained further extension for its bank loans and has re-assembled its management team on site to prepare for resumption of mining operations. Arehada China has two short term bank loans with the Agricultural Bank of Chin, after discussions with Arehada China, the Agricultural Bank agreed to extend its loans. The Agricultural Bank has agreed that when Arehada China re-starts its mining operation and generates cash flow from operation, Arehada China would start to repay the interest on the loans, and when Arehada China has generated surplus cash flow after covering its operational and day-to-day business needs, the Company would start to repay the principal. After a few months of care and maintenance, Arehada China is now gearing up to re-start its mining operations, thanks to the recent increase in zinc and lead prices. Arehada Mining Limited is engaged in the exploration, development, extraction and production of zinc, lead and silver in Dongwuzhumuqinqi, located in Inner Mongolia, China. Arehada produces zinc and lead concentrates, which are then sold to smelters in China.