Ivernia Announces Acquisition, Name Change and Share Consolidation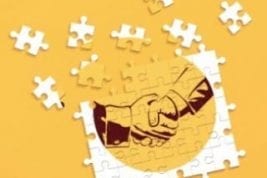 On Monday, the company announced an acquisition, share consolidation and name change. Together, they will see it strengthen its focus on lead.
Base metals miners have been having an even harder time than those focused on other metals, but Ivernia (TSX:IVW) isn't giving up yet.
On Monday, the company announced a slew of plans, including an acquisition, share consolidation and name change. Together, they will see it strengthen its focus on lead. Ivernia currently owns the Paroo Station lead mine in Western Australia, but that operation was put on care and maintenance in January.
As per the recommendation of an independent special committee, Ivernia will acquire all the common shares of Geo Zone, a private exploration company whose subsidiaries own mining interests in Utah and Alaska, for US$30 million.

Geo Zone owns an 83.5-percent interest in Chief Consolidated Mining Company, which owns prospective lead,
silver
,
gold
and
zinc
deposits in Utah, with properties encompassing the past-producing Burgin and Trixie mines. It also owns North 67, which holds a number of mining claims in the Ambler mineral belt in Alaska. North 67 does not currently have any active mining or exploration projects.
In connection with Ivernia's acquisition of Geo Zone, Enirgi Group will convert approximately C$12.464 million in debt to common shares of Ivernia. Ivernia and its subsidiary, Rosslyn Hill Mining, have operated with Enirgi Group under a management services agreement since December 2012.
Ivernia stated that the transaction is designed to improve its financial position. It also stressed that it's relying on the "Financial Hardship" exemption from the requirement to complete a formal valuation for the transaction on the basis that, among other things, the company "is in serious financial difficulty."
Energi Group currently owns 57.8 percent of Ivernia's outstanding shares, and will own 85.1 percent of the company following completion of the transaction.
"The Proposed Transaction allows the Company to more uniquely position itself as a base metal mining, exploration and development company with a focus on lead metal," said Robert Metcalfe, chair of the special committee, in a statement. "Furthermore, the Proposed Transaction allows Ivernia's minority shareholders to maintain a meaningful equity stake in the Company while the Company continues to examine additional options to further improve its financial condition."
Ivernia will change its name to Leadfx in order to modernize its name and to emphasize its interest in lead deposits. The company will also complete a 50:1 share consolidation.
"The Consolidation will create a more attractive share price for the Company and will allow for the Company to raise additional capital through the sale of additional Ivernia Shares at a higher price per Ivernia Share than would be possible in the absence of the Consolidation," Metcalfe added.
Ivernia's share price gained 50 percent on news of the proposed transaction on Monday, rising to $0.02 from a penny. However, the company's share price was back down to $0.01 on Wednesday, albeit on lower trading volumes.
Securities Disclosure: I, Teresa Matich, hold no direct investment interest in any company mentioned in this article.