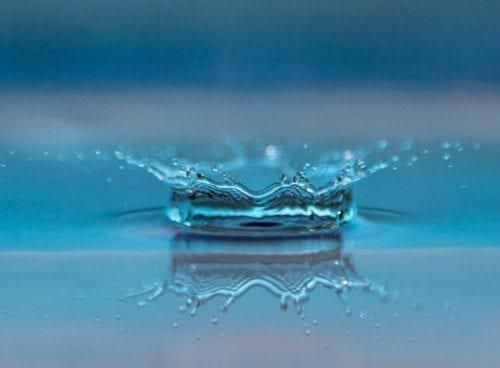 Centerra Gold has flagged a possible reduction in throughput at its Western Canadian mine due to water shortages across the province.
The drought in Canada is doing more than complicating fire-fighting operations in BC and crisping lawns in Greater Vancouver. Centerra Gold (TSX:CG) has raised the alarm that its Mount Milligan copper-gold mine may have to reduce production in the near term due to water issues.
In its second-quarter release, the Toronto-based company says that the mine, which produced 16.5 million pounds of copper and 130,183 ounces of gold in Q2, "continues to face potential limitations due to water supply, a situation exacerbated by minimal inflow from snow melt and less than expected precipitation experienced in 2018."
Mount Milligan is located in Central BC near Prince George. The province is currently enduring drought conditions from north to south, with chronic water shortages affecting most of the population.
While Mount Milligan is in one of only five regions (of 29) still classed as drought level 1 (or normal conditions), the drought conditions across the province show little sign of abating, with a shrinking snowpack affecting even Vancouver's water supply.
The company is therefore taking steps to maintain its production.
"Centerra has applied to British Columbia regulators to access additional water sources through July 2020," it says in its report. "While the company fully expects to receive the necessary approvals, the timing of such approval is uncertain and outside the control of the company."
With that in mind, it has cautioned investors to consider a worst-case scenario.
"If regulatory approvals to access water sources are not received as expected and given the expected maintenance shutdowns, the Mount Milligan mill would need to operate only one ball mill to conserve water and throughput would be reduced to approximately 30,000 tonnes per day for the fourth quarter.
"At that rate, the outlook for 2018 production at Mount Milligan would be reduced to 175,000-195,000 payable ounces of gold and 40-47 million payable pounds of copper."
Mount Milligan has a tailings storage facility licensed to contain 10 million cubic meters of water, but it currently only holds 10 percent of that at 1 million cubic meters.
"The water balance is currently low because in 2018 Mount Milligan received less than half the amount of water from the spring melt compared to historical averages," says the company.
The mine and its operations require 21,000 cubic meters of water to process 55,000 tonnes of ore daily.
The company has stressed that "Mount Milligan's mill throughput is highly dependent on the availability of water and throughput estimates for the second half of 2018 will vary."
The company's supply of water from nearby Philip Lake is currently at 2,500 cubic meters a day, but that rate fluctuates with natural outflow (the company is not allowed to exceed 15 percent of outflow) and is only permitted to the end of October.
"With respect to short term water sources, the amendment request specifically seeks permission for Mount Milligan to access additional water from groundwater wells as well as from surface water sources at Philip Lake, Meadows Creek and Rainbow Creek, in each case, in a manner that is protective of the environment," the release explains.
The company's report ends by noting that with the current conditions, while a reduction in production is on the table, increased short-term water supplies through to 2020 could see production increase.
Don't forget to follow us @INN_Resource for real-time updates!
Securities Disclosure: I, Scott Tibballs, hold no direct investment interest in any company mentioned in this article.