Mickey Fulp: "The Uranium Supply/Demand Problem Will End Soon"
Feb. 01, 2017 04:15PM PST
Base Metals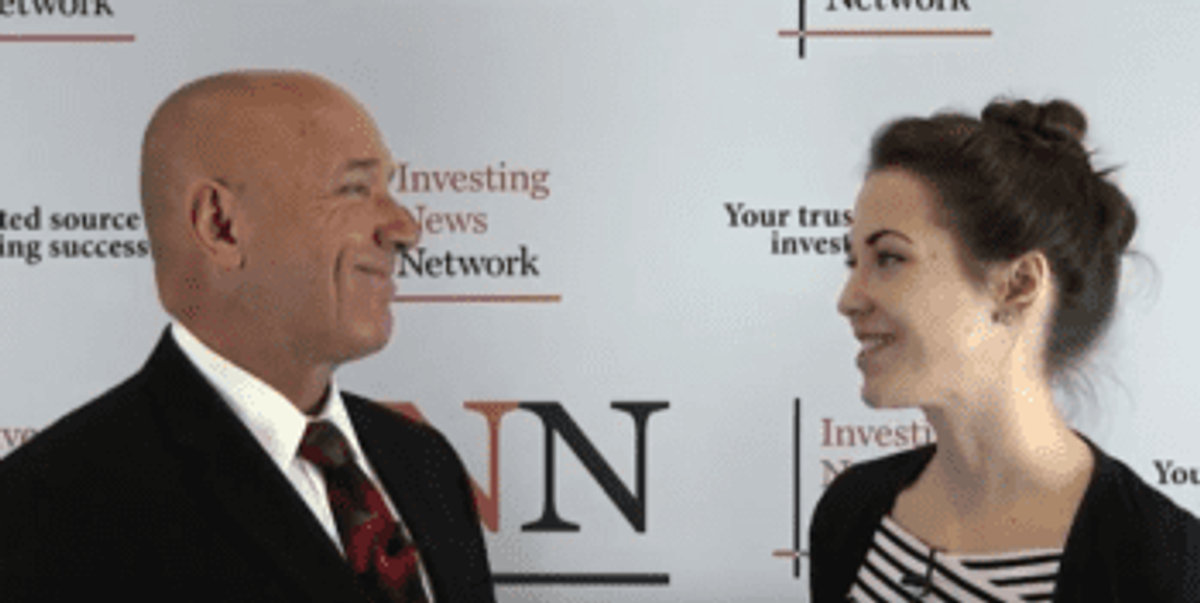 Mercenary Geologist Mickey Fulp shares his thoughts on uranium, copper and the resource sector.
There was a lot of optimism at this year's Vancouver Resource Investment Conference (VRIC), and the Investing News Network (INN) did not miss the chance to be there. On the second day of the show, INN caught up with Mercenary Geologist Mickey Fulp to discuss the future of the resource market.
Fulp's top commodities for this year are copper and uranium. He expects the red metal to continue to consolidate after being up last year, and said uranium is looking "pretty good" after some developments in the market, including Kazakhstan's recent decision to cut uranium production by 10 percent.
Additionally, Fulp shared his latest research on the TSXV, noting that looking at particular segments of the market in a given season can help investors make better trades and profits.
And for investors who are still hesitant about getting into the resource sector this year, Fulp offered some advice. He said he is feeling optimistic but cautious, and reminded other investors to do their due diligence before picking stocks.
Watch the video above for the full interview or read the transcript below, and click here to check out INN's other VRIC videos.

INN: You're here at VRIC talking about TXSV seasonality. Can you elaborate on what exactly that means?MF:
So what we do is we take the … 15-year history of the Toronto Venture Exchange and we break it down into segments to see how the market as a whole operates or functions during these particular seasons. We've done the summer doldrums, we know everything goes down so it's a good time to buy stocks. Then they go up after the first of September, [so] that's a good time to sell.
The one we've done recently is a period from November 1 to January 31. We've shown on any given year you can make about 10 to 12 percent on your money trading good stocks — buying good stocks on December 15, plus or minus two to three days, and selling them in the first week of January. So it's a way to trade, it's a way to get trends so we know how to make better trades and make profits in the short term.
INN: What commodity is on the top of your watch list for this year?MF:
I would say there are two: copper and uranium. Copper has lagged behind the other metals. It was up 17 percent last year — it's still around $2.60, it's consolidating. So I expect that consolidation to happen [and] to continue for some time. But it's been in very strong contango … the forward curve is very positive, so I think that's going to get a bump.
Uranium looks pretty good. There have been some developments in uranium space over the last couple of months, and it's been good for the price of uranium. Now bear in mind, we're only half of what we need to a viable uranium market.
INN: Part of what's going on with uranium is Kazakhstan has said it will cut 10 percent of production. Can you talk a little about that?MF:
Well it's very important because it is the world's largest producer, and the US gets well over one-third of its uranium from Kazakhstan. So we still have a supply/demand problem in the uranium space, but that's going to be ending soon. The fact that they've cut production because of the low price is very positive. To tell you truth, I expected it to have happened two to three years ago and it didn't. But that certainly is welcome.
INN: One thing I've heard people talking a lot about here is Trump being president. Can you give me your thoughts on what that will mean for the resource market?MF:
I think it's good. I don't see how it can be bad at all. I mean we've elected a capitalist, a Wall Street guy who wants to roll back regulations in the states, lots of burdensome regulations. He wants to do away with the EPA and turn that over to the states, and he wants to build out infrastructure so that's all going to be very positive for the commodities space. And then look at the bumps we've gotten in world-traded commodities since he's been elected, it's been pretty amazing.
INN: I feel like they're a lot of good sentiment here this weekend. But some people are still feeling a little bit cautious. What advice do you have for people still feeling a little bit hesitant?MF:
 I'm cautiously optimistic. Once again you've just got to do your own due diligence and your research. Everybody on the floor here, and there's a couple hundred companies, they all have a story. Very few of those will actually ever ultimately succeed and find a mine, or develop a mine, or even become miners. It's the same as always, don't get carried away, do strong due diligence and pick fundamentally sound stocks with tight share structures, good people with experience that have been successful before and good projects that have a chance to make a mine.
Don't forget to follow us @INN_Resource for real-time news updates!
Securities Disclosure: I, Priscila Barrera, hold no direct investment interest in any company mentioned in this article.Editorial Disclosure: The Investing News Network does not guarantee the accuracy or thoroughness of the information reported in contributed article. The opinions expressed in these interviews do not reflect the opinions of the Investing News Network and do not constitute investment advice. All readers are encouraged to perform their own due diligence.