Deep South Resources CEO: PEA Proves Haib Copper Deposit is Profitable
Feb. 28, 2018 02:00PM PST
Base Metals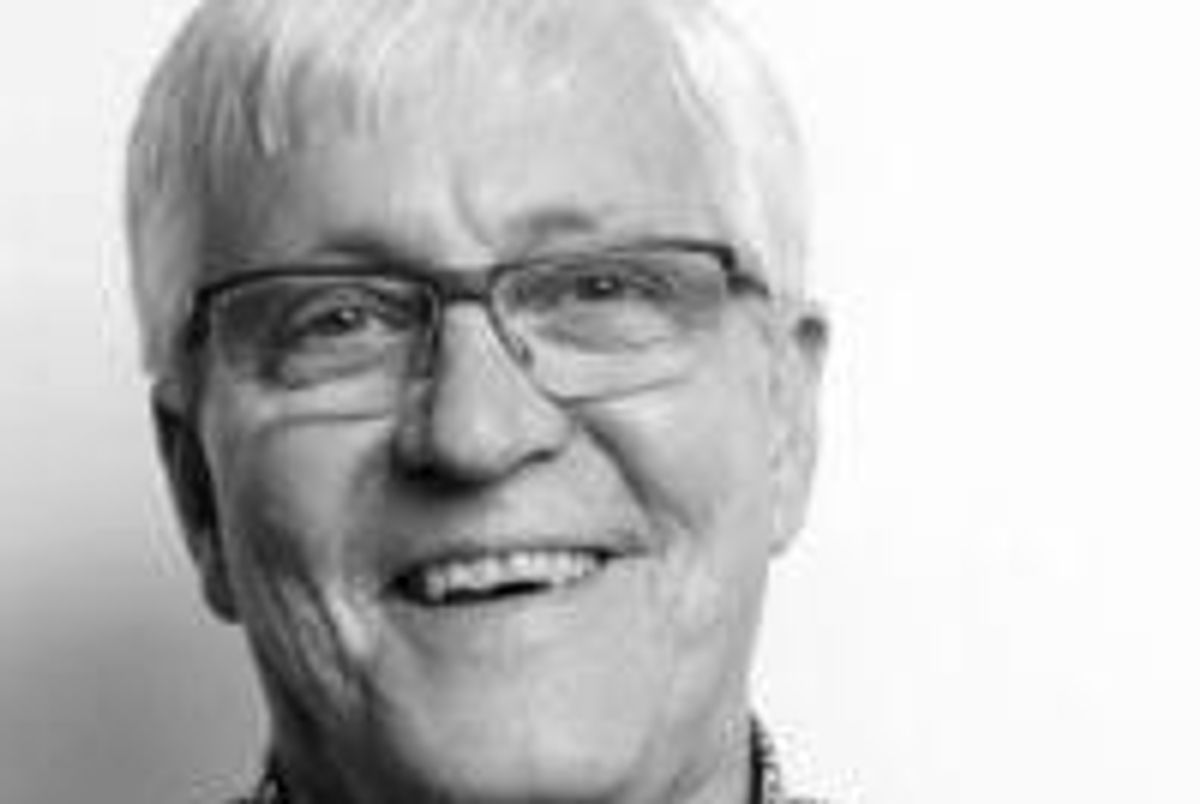 Deep South Resources CEO Pierre Léveillé outlines the progress the company has made at its Haib copper project and provides PEA highlights.
Deep South Resources (TSXV:DSM) CEO Pierre Léveillé believes that the newly released preliminary economic assessment (PEA) for the Haib copper project is indicative of its profitability.
Addressing the highlights of this PEA and the progress the company has made at its Namibia-based project, Léveillé sets the stage for what 2018 will look like for Deep South as it works towards developing a prefeasibility study for the project.
Below is a transcript of our interview with Deep South Resources CEO Pierre Léveillé. It has been edited for clarity and brevity.
Investing News Network: Please give our investor audience an overview of Deep South and Haib copper project in Namibia.
Deep South Resources CEO Pierre Léveillé: The Haib copper project hosts low-grade copper primarily in very hard sulfide rock. The property has seen over 65,000 meters of drilling conducted by several companies, including Rio Tinto (ASX:RIO,LSE:RIO,NYSE:RIO) and Teck Resources (TSX:TECK.B,NYSE:TECK). Using these drill results, we were able to issue a maiden NI 43-101 resource, which outlined an indicated resource of 457 million tonnes at 0.31 percent copper and an inferred resource of 342 million tonnes at 0.29 percent copper. While this may seem low, we have determined that with a 0.25-percent cut-off grade, we are capable of making the project quite profitable.
INN: How does Namibia compare to other mining jurisdictions in the world?
PL: Namibia is one of the best mining jurisdictions in Africa, ranked second or third by the International Monetary Fund in terms of security, business and economic development. It also has a stable political system, with a solid legal framework. Its mining code is based on the Canadian and Australian codes, which are considered to be two of the best worldwide. As such, for us, being a Canadian company, it is a very easy legal frame for us to work within.
INN: Please give us an overview of the exploration activities that have been conducted on the Haib project to date. Are there any findings you would like to highlight?
PL: Most of the work that has been conducted on the property was led by Teck, which owns 35 percent of Deep South. Prior to the deal in which we took control of 100 percent of the project, Teck was the operator and carried out various exploration initiatives. Teck also drilled 14,500 meters within the main body, as well as two drill holes on two of five satellites, which were discovered off the main body as showing potential to increase the project's tonnage.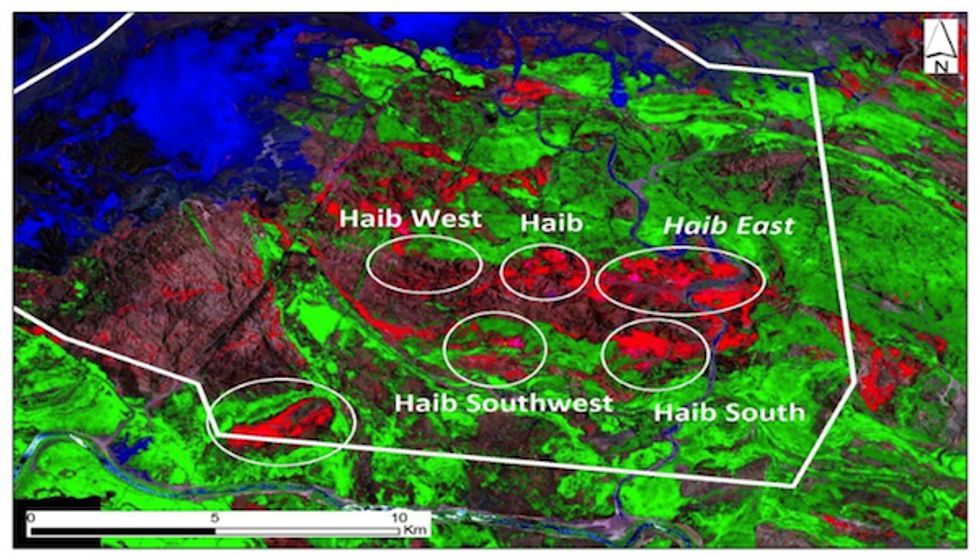 Teck was the first to drill below 350 meters, outlining mineralization up to 800 meters in depth. Between 300 and 500 meters, the grades are above 0.5 percent copper. This is an important discovery for us as the higher grades could be valuable for the economic stability of the project.
INN: Please discuss the significance of your recently disclosed PEA. How will that impact the project moving forward?
PL: The PEA is a pretty important milestone as this project has been long overlooked due to its low grades. Ongoing metallurgical tests have shown that the ore reacts very well to heap leaching, which is not always the case in hard sulfide. The problem was that historically, the reaction chains were too long to be economically viable. Since then, new biotechnologies have been developed, reducing the reaction time by four to eight times.
We now have an economically viable project with a pre-tax internal rate of return (IRR) of 30.4 percent, which is excellent for our type of project. The PEA also shows a pre-production CAPEX of US$192 million and operating expenses of US$1.41 per pound of copper or US$7.79 per tonne of copper. This makes it quite profitable, with a lower mining rate of 8.5 million tonnes per annum. The payback period would be 4.2 years and an extensive mine life of 55 years. The PEA has shown that we have a large project with low CAPEX and a decent IRR.
INN: What is next for Haib and how does that fit into the company's long-term plans?
PL: The next step for Deep South is to develop a prefeasibility study, which will involve a bulk sampling program and further metallurgical testing. We will also have to continue drilling the main body so as to upgrade the indicated resource to a measured resource. Drilling will also take place on the satellites, so as to determine the grades there and better define the resource.
As an exploration company, our primary goal is to render the project appealing to a large partner that could carry it through to production. We understand that exploration and mining are two separate businesses, and we want to maintain our focus on exploration.
Other initiatives we are exploring include the acquisition of another base metals project in a nearby jurisdiction such as Namibia, Zambia, Botswana or South Africa. By the end of 2018, we would like to have an additional base metals exploration project.
We have also started to explore the possibility of acquiring greenfield gold projects in Africa's greenstone belts. We have two acquisitions pending in Mauritania and Liberia, which we were drawn to due to the low cost of being involved in the largest greenstone belts in the world. In Mauritania, the property is on trend with the Kinross Gold's (TSX:K,NYSE:KGC) Tasiast gold mine, which has a resource of 21 million ounces. In Liberia, the potential acquisition is on the same greenstone belt and 20 kilometers away from a producing mine with a 1.5-million-ounce resource. These gold assets would likely be part of a subsidiary of the company.
CEO interviews are part of investor education campaigns for clients advertising on the Investing News Network. Important news is contextualized by CEOs, and the resulting interviews are disseminated to the Investing News Network audience because they have value to market watchers.
The Investing News Network interviews a CEO for an understanding of their perspective on the company, the investment potential of the company and market news related to the company. The information contained here is for information purposes only and is not to be construed as an offer or solicitation for the sale or purchase of securities.
Investing News Network websites or approved third-party tools use cookies. Please refer to the cookie policy for collected data, privacy and GDPR compliance. By continuing to browse the site, you agree to our use of cookies.