Copper Mining in Chile: Part I
Feb. 03, 2011 03:07PM PST
Base Metals
Chile has the world's largest copper reserves and is also the largest producer and exporter of the metal. In 2011, Chile expects global copper output will reach 16.5 million tonnes, an increase of 345,000 tonnes over 2010.
By Leia Michele Toovey-Exclusive to Copper Investing News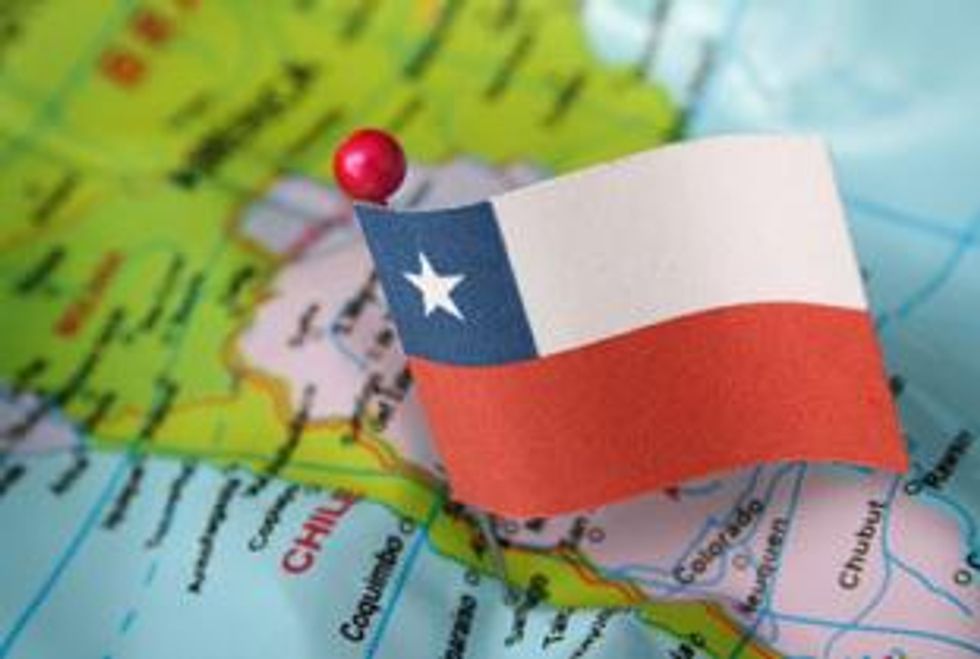 Chile has the world's largest copper reserves and is also the largest producer and exporter of the metal. In 2011, Chile expects
global copper
output will reach 16.5 million tonnes, an increase of 345,000 tonnes over 2010. Of the 16.5 million tonnes of output, Chile expects to supply 5.7 million, roughly one-third of the total demand.
Copper mining has played a significant role in the Chilean economy since at least 1825 when foreign investors were actively competing to control the country's rich copper and silver deposits. By 1835, Chile was exporting 12,700 tonnes of copper per year, mostly to the United States. By 1860 copper accounted for fifty-five percent of the economy.
Historically, Chile has been highly-dependent on its copper exports. After the War of the Pacific (1879-83), the quantity of copper that Chile mined continued to skyrocket.  Although the demand for copper put Chile way ahead of other nations in the region, its increasing dependence on copper put it at the mercy of the world market. When copper prices dropped or industrial slumps hit Europe, Chile's economy went into a tailspin. Chile has diversified in the years since, and now ranks as the most competitive Latin-American economy. Exports account for 40 percent of GDP; and commodities account for 30 percent of the exports.
Geology
Chile owes its mineral riches to its location over a subduction zone. Chile is part of the "Pacific Ring of Fire" a zone where the pacific plate dives below various continental plates. The less dense oceanic plate slips at a gradual angle below the continental plate, creating a zone of high-friction, high-temperatures and high-pressures. This is a dangerous zone, prone to volcanoes and earthquakes. In fact, 90 percent of the earth's earthquakes happen along the "Ring of Fire."
Being located in such a seismically active zone is not only dangerous, it is also financially rewarding. The tectonic stresses have granted Chile with unprecedented mineral riches. Where there are subduction zones, there are porphyry deposits- the most valuable copper deposits in the world. These deposits may be low-grade, but they are impressive in size and accompanied with valuable secondary minerals, such as gold, copper, silver and molybdenum.
Porphyry deposits are formed in zones of hydrothermal alteration, and subduction zones create the prime environment. As the Pacific Plate plunges below Chile, it is heated, melted and chemically differentiated. Masses of magma push up through the crust wherever they can. This magma comes into contact with water along its path and heats it. The water, carrying minerals which have been partly supplied by the intruding magma, moves closer to the earth's surface, cooling and depositing minerals. Simply put, this is how porphyry deposits form. The subduction zone in Chile has forged the geology, and geography of the region. The Andes, the Intermediate Depression, and the Coast Range have all been formed as a direct result of the subduction zone.
Major miners
Chile's early roots- having an economy mostly reliant on mining meant that in order for miner to survive in the country they would have to possess deep pockets. We can still see that in the countries current economy, although it has made considerable strides to diversify. Chile's industry is still dominated by big companies- such as BHP Billiton, and most importantly the state owned mining Mecca, Codelco. This miners have been able to tough it out through tough times. But now, with the current copper rally- exploration is heating up. There are dozens of juniors now exploring the region. This week we are going to take a look at the mining conglomerates, and next week I will dive into the juniors.
State-owned Codelco, Chile's largest mining firm, alone controls approximately 70 percent of the nation's reserves. Their copper mines include: El Teniente the world's largest underground mine, Andina and  Chiquicamata.
Escondida is the world's largest copper mine and is owned primarily by Rio Tinto Group (NYSE:RIO) and BHP Billiton (NYSE:BHP, ASX:BHP). The Escondida is a copper-gold-silver mine is located in the arid, northern Atacama Desert of Chile about 160km southeast the port of Antofagasta. The mine came online in 1990 and has expanded to its current t level of 230,000t/d ore throughput. Escondida is related geologically to three porphyry bodies intruded along the major Chilean west fissure fault system. Escondida's proved and probable reserves are currently 3,900Mt; including the addition of 1,200Mt from the Escondida Norte project. Current mine operations are projected for 34 years. Escondida is also one of the world's lowest cost copper producers.
Investing News Network websites or approved third-party tools use cookies. Please refer to the cookie policy for collected data, privacy and GDPR compliance. By continuing to browse the site, you agree to our use of cookies.