Copper Market Down from Last Week's High, but Faith in China Remains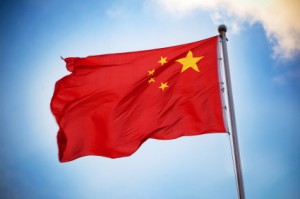 Copper prices began the week by falling from last week's four-month high as the market looked for signs that economic stimulus and planned infrastructure investments in the US, Europe and China will translate into copper orders. By Thursday, traders were betting on a recovery in Chinese demand in the final three months of the year; however, gains have so far been limited due to concerns over Europe's debt crisis.

Price declines earlier this week were mitigated by data released late last week by the International Copper Study Group. The organization stated that refined copper production fell 473,000 tonnes short of demand in the first six months of 2012, up from a deficit of 131,000 tonnes in 2011, spurring hopes that copper prices could find support moving forward.
"People are a bit more clear on the macro outlook for China for the end of the year," Andrey Kryuchenkov, a VTB Capital analyst told Reuters. "But until we hear more about what is happening in Spain and the euro zone, copper is likely to trade within its current range." Reuters said China's manufacturing purchasing managers' index for September and US non-farm payrolls data, out on October 1 and 5 respectively, will provide "fresh direction" for metals prices.
Meanwhile, global economic uncertainty, the decline in metals prices and higher costs have put a damper on mergers and acquisitions (M&A), bringing their total number in the mining industry down by 31 percent in the first half of 2012, PricewaterhouseCoopers (PwC) said in its mid-year report. Excluding Glencore International's (LSE:GLEN) potential takeover of Xstrata (LSE:XTA), deal value is at a third of what it was last year. PwC said that while markets began to show signs of recovery in September, M&A will remain moderate in the second half of the year as investor jitters persist, partly because companies are trying to meet shareholder demands for higher share prices and dividends. Some, however, may use these markets to buy junior companies at a time when stock prices are lower.
On the London Metal Exchange, copper for three-month delivery closed up 0.7 percent at $8,175 per tonne while COMEX copper for December delivery rose 0.9 percent to $3.744 per pound.
Company news
The British takeover regulator has granted Xstrata an additional week — until October 1 — to decide whether to accept a $36 billion takeover offer from Glencore, Reuters reported. The offer is now 3.05 shares for every Xstrata share held, up from the previous offer of 2.8 shares. Xstrata is also in talks with top shareholders about 140 million pounds worth of retention packages for senior executives, the Financial Times reported.
Freeport-McMoRan Copper & Gold (NYSE:FCX) announced a quarterly cash dividend of $0.3125 per share, payable on November 1.
BHP Billiton (ASX:BHP,NYSE: BHP,LSE:BLT) has asked the South Australian government for four more years to decide whether it will develop the Olympic Dam copper and uranium mine. In August, BHP shelved the original $20 billion plan to expand the mine, saying it was too expensive. Last year, the state gave BHP a deadline of December 2012 to approve the expansion. BHP said it needs more time to look into new processing technology and a less capital-intensive design for the expansion.
Rio Tinto's (LSE:RIO,ASX:RIO,NYSE:RIO) $5.2 billion copper-gold Oyu Tolgoi mine in Mongolia's Gobi desert is near completion, but is waiting for China and Mongolia to agree on a deal under which the mine will buy electricity from the Chinese grid, The Globe and Mail reported. A delay could cost the mine $8.4 million per day in delayed revenues, according to rough estimates of the mine's first-year production forecast. The mine is co-owned by Rio Tinto, Turquoise Hill Resources (TSX:TRQ,NYSE:TRQ) and the government of Mongolia.
Grupo Mexico (OTC Pink:GMBXF) lost a bid in the Delaware Supreme Court to reduce the attorney fee of Southern Copper's (NYSE:SCCO) minority shareholders following the $2 billion ruling that Southern paid an excessive price for Grupo Mexico's 99 percent interest in Minera Mexico, Canadian Business reported. Grupo Mexico owns 80.9 percent of Southern Copper.
Caledonia Mining (TSX:CAL) received a list of conditions from the Zambian Mines Development Department that must be fulfilled if it wants to retain its mining licenses at the Nama base metals project. Among others, it must start cobalt production and submit an updated copper sulpfide ore resource and reserve statement as well as an associated feasibility study and program of operations by June 30, 2013.
Lundin Mining (TSX:LUN) said it will not exercise its option to purchase a controlling interest in the Touro copper project in Northern Spain after concluding it will not provide sufficient returns.
Oracle Mining (TSX:OMN) plans to raise up to $20 million in a share issue that will close on October 16. The share issue, along with up to $35 million in financing from the RK Mine Finance Fund and the potential proceeds from a $70 million loan facility proposed in its term sheet with Credit Suisse, signed earlier this year, will help the company cover pre-production capital requirements to develop and construct the Oracle Ridge copper mine in Arizona.
India's Department of Disinvestment will soon invite bids from bankers to sell a 9.59 percent government-owned stake in Hindustan Copper (BSE:513599), Business Standard reported.
Canadian Zinc (TSX:CZN,OTCQB:CZICF) acquired all of the issued and outstanding shares of Paragon Minerals (TSXV:PGR) that it didn't already own at 0.136 Canadian Zinc shares for each Paragon share held.
Junior company news
Crazy Horse Resources (TSXV:CZH) placed its Taysan copper-gold project in the Philippines on care and maintenance in order to minimize expenses as it seeks a trade sale or joint venture. It said that as the company is now in a "non-operational and cash conservation mode," founder and shareholder Brian Lueck has resigned as chief operating officer. He has been replaced by Roderick Salazar, the company's legal counsel in the Philippines.
International PBX Ventures (TSXV:PBX) said that George Sookochoff, its CEO, will take over from Terry Lynch as president, effective immediately. Sookochoff will act as interim president until a permanent replacement can be found and Lynch will stay on as a board member.
Securities Disclosure: I, Ragnhild Kjetland, hold no investment interest in any company mentioned in this article.