Copper Drops from 10 week High
Copper enjoyed a welcome relief rally last week; but on Tuesday, the recovery was snapped as negative consumer sentiment sent equities across the US and Europe downward.
By Leia Michele Toovey- Exclusive to Copper Investing News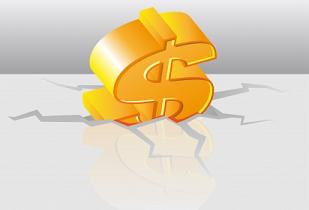 Copper enjoyed a welcome relief rally last week; but on Tuesday, the recovery was snapped as negative consumer sentiment sent equities across the U.S. and Europe downward. At opening on the LME, copper for three month delivery lost almost one percent to hot $7,077 per tonne, snapping its recent winning streak. On Monday, copper closed at a 10 week high, aided by a rally in equities. Tuesday marks the first day in seven sessions where the metal lost value.
Copper prices stayed in negative territory for the remainder of the day, losing up to 1.5 percent. The metal started the day in negative territory in Asia, before the American markets even opened, as dropping Chinese Equity markets resurrected concerns over Chinese demand. The downward fall was given extra impetus when the U.S. conference board reported that July consumer confidence fell to its lowest level since February. July consumer confidence index fell to 50.4 compared with a forecast for 51.0. June was revised upward to 54.3 from 52.9. The July expectations index slipped to 66.6 from 72.2 in June. Reports indicated that a slow to improve job market is in the forefront of consumer's minds. On Monday, an equities rally followed optimistic housing data. On Tuesday, lagging consumer confidence overshadowed the real estate numbers. On the COMEX, shortly after opening, copper for September delivery lost 3.55 cents to touch $3.1875 per lb.
Copper, overall is still supported by strong fundamentals. Despite its decline, compared to the other metals, on Tuesday copper held its own. Gold futures settled at a three-month low, and silver retreated 3.2 percent, the metal's biggest one-day decline since July 1. Platinum and palladium also suffered losses.
With copper being a "bell weather" to the economy, the metal could have a bumpy ride ahead of it for this week, with key U.S. economic data due each day the week. U.S. durable goods orders for June are due Wednesday, weekly jobless claims will be out on Thursday, and the first look at second quarter U.S. growth and the July manufacturing report to be released on Friday
Company News
After weeks of debate, BHP (NYSE: BHP) has finally settled its mid-year copper processing fees with both Mitsubishi Materials Corp, and Sumitomo Metal Mining Co. Both firms refused to give details on the amount that was settled upon, which has analysts claiming that the figures are at historic lows.
Grupo Mexico (GMEXICOB.MX) is planning to combine Arizona-based Asarco with its Latin American mining operation to cut costs, after pulling the U.S. miner out of bankruptcy last year. Combining Asarco with Southern Copper will increase savings between the two units and give Southern Copper shareholders exposure to Asarco's growth potential. Grupo Mexico owns 100 percent of Asarco and 80 percent of Southern Copper. Grupo Mexico paid more than $2.5 billion to regain control of Asarco last year after the company had to declare bankruptcy due to environmental claims. Under the plan, Southern Copper shareholders would trade in their stock for shares in Americas Mining Corporation (AMC), a Grupo Mexico subsidiary controlling Asarco. After the merger, Southern Copper's minority shareholders would have a 17-percent stake in AMC and the rest would be owned by Grupo Mexico
Australian gold miner Newcrest Mining (NCM:AU) has formed an equity alliance with Sumatra Copper and Gold (SUM.AX). Under the agreement, Newcrest would take an equity interest of up to 13.2 percent in Sumatra, earn a 70 percent interest in Sumatra's Tandai project and take an option over a 25 percent stake in Sumatra's Tembang Project. The agreement enables Newcrest to further exposure to the copper market.
With help from Assistant Editor Vivien Diniz