After hitting a two-week low Monday, copper climbed on Tuesday fueled by a declining greenback. The US dollar is taking a pause in anticipation of this week's Federal Reserve meeting.
By Leia Michele Toovey- Exclusive to Copper Investing News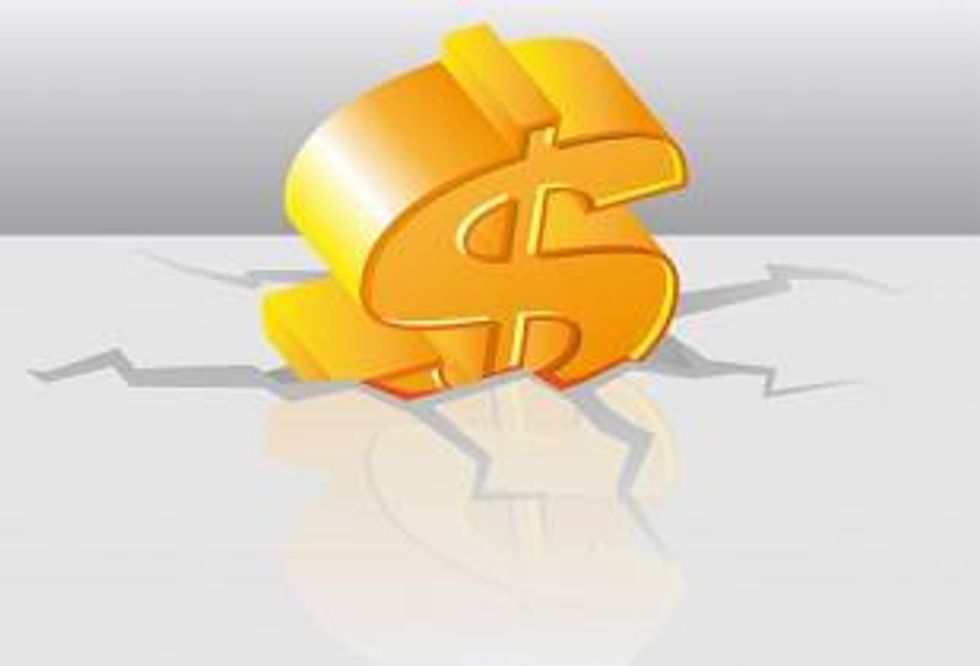 After hitting a two-week low Monday, copper climbed on Tuesday fueled by a declining greenback. The US dollar is taking a pause in anticipation of this week's Federal Reserve meeting. Adding extra impetus, already depleted stockpiles shrank to their lowest level in eight weeks. Stockpiles of copper in LME-monitored warehouses dropped to 528,050 tonnes.  Canceled warrants also dipped for the second day in a row, dropping 11 per cent to 23,150 tonnes, down 13 per cent in a week.
Traders claim that copper's recent slump has been overdone.  Copper for three-month delivery touched $7,375 a metric tonne early Tuesday morning on the LME.  In New York, COMEX copper for May delivery gained 0.8 percent to $3.3415 a pound.
Fears over stalling economic growth in China have been tugging at the heart-strings of copper market sentiment.  The general expectation is that the consuming giant will continue to reign in economic growth by tightening credit.  But analysts claim that although sentiment may have been shaken by the risk of China raising interest rates, the outlook for real demand remains unchanged. "Our economists have revised their calls for the first rise in benchmark interest rates from the third quarter to the second. This may have an impact on market sentiment, but I don't think it will affect real demand conditions in China," commented one Chinese trader.  The same trader was also quick to point out that the 2010 GDP forecast for China remains strong, at 9.6 per cent.
Fears over power-losses in earthquake-struck Chile may play into the copper market's future.  Although the country's prolific copper mines escaped structural damage, power supply disruptions are not all clear.  Power distribution problems after a devastating earthquake in Chile could cut copper output more than 25 per cent in the world's top producer of the red metal, creating supply fears and lifting global copper prices. Juan Carlos Guajardo, head of the influential Santiago-based CESCO mining think tank, said the market could react quickly if outages continue in the mining powerhouse. Another blackout on Sunday fueled fears of repeated disruptions at mines.
Most mines in Chile have emergency power generators that can help keep output at lower levels when energy falters, but repeated outages can not only affect immediate output, they can cause costly damages to mining equipment.  Chile produces approximately 1.5 million tonnes of copper per year or about 10 per cent of global output.
Meanwhile, government officials are appealing to Chileans to use less energy to help prevent repeated outages during the months it will take to normalize the main power grid. President Sebastian Pinera said on Monday the main power grid will be unstable for the next seven days, but vowed to quickly fix the transformer that caused the blackout.
Company News
After restarting nickel mining operations in September 2009, Vale plans to restart nickel production at its Canadian operations.  The Brazilian-based company holds mining operations in Ontario, Labrador and Newfoundland. Vale partly resumed copper first, due to the red metal's revival.  In January, Vale ramped its copper cliff smelter to full capacity. In Newfoundland and Labrador, Vale resumed production at the mine and processing plant Voisey's Bay, which is operating at two-week intervals alternately, producing 1600 metric tons of nickel and 1,300 metric tons of copper per month.
Tongling Non-Ferrous Metals Group has selected Outotec as the contractor for the design and delivery of a new copper smelter to be built in Jinchang in Anhui province, China.  The contract, valued at approximately US $20.6 million, is for the construction of a new plant that will be revealed in two phases.  During the first phase, the copper smelter will have an annual capacity of 200,000 tonnes of copper. During the second phase, the capacity will be expanded to 400,000 tonnes. The new smelter is scheduled to  start up in mid-2012. The smelter will be built with Flash Smelting and Flash Converting technology, the cleanest copper process available combined with the lowest investment and operating costs together.
Investing News Network websites or approved third-party tools use cookies. Please refer to the  cookie policy for collected data, privacy and GDPR compliance. By continuing to browse the site, you agree to our use of cookies.