Best Copper Stocks on the TSX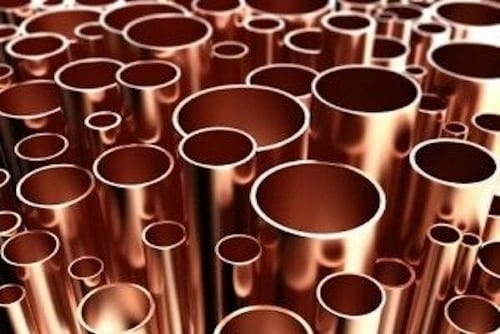 What are the best copper stocks on the TSX so far this year? These five companies have seen the biggest gains year-to-date.
Click here to read the latest best TSX copper stocks article.
Copper has had a stellar first half of 2021, with prices rallying to their all-time highest level on record during the second quarter.
Unlike the first half of 2020, the trend in copper prices was upward for most of the first half of this year, with the red metal hitting an all-time high in May.
Copper prices remain robust heading into the second half of 2021, and there is plenty of optimism that the red metal is entering a bull market. Many analysts and companies expect copper to boom in the coming years, with electrification and electric vehicles growing in popularity and subsequently increasing the world's appetite for the vital base metal.
Some of the top copper stocks on the TSX so far have seen significant gains year-to-date, as shown on the list below. The list was generated on July 8, 2021, using TradingView's stock screener, and only companies with market capitalizations greater than C$50 million at that time were included.
1. Capstone Mining (TSX:CS)
Current share price: C$5.18, year-to-date gain: 118 percent
Capstone Mining is a base metals-focused company with two producing copper mines in the Americas: Pinto Valley in the US and Cozamin in Mexico. In addition, Capstone has the large-scale 70 percent owned copper-iron Santo Domingo development project in Region III, Chile, in partnership with Korea Resources, as well as a portfolio of exploration properties.
During Q1, the company released its 2020 results. Capstone exceeded both production and cost guidance last year, finishing the year at 156.9 million pounds of copper production, above its guidance range of 140 million to 155 million pounds. It reported consolidated C1 cash costs of US$1.84 per payable pound of copper, below its guidance range of US$1.85 to US$2.
Capstone's guidance for 2021, released at the start of the year, shows it expects to produce between 175 million and 190 million pounds of copper at C1 cash costs of between US$1.75 and US$1.90.
2. Solaris Resources (TSX:SLS)
Current share price: C$12.62, year-to-date gain: 107.5 percent
Solaris Resources has a portfolio of copper and gold projects in the Latin American region, including in Ecuador, Chile, Peru and Mexico. The company has established a high-grade resource with expansion and additional discovery potential at the Warintza copper-gold project in Ecuador.
Solaris has had steady flow of news in 2021 from its drilling program at Warintza. In July, the company reported 1,000 meters of 0.6 percent copper equivalent from surface, extending the Warintza Central zone to 1,250 meters in strike length. The drilling program continues to expand the footprint of this zone toward defining a large, high-grade open-pit resource.
3. Copper Mountain Mining (TSX:CMMC)
Current share price: C$3.55, year-to-date gain: 95.58 percent
Copper Mountain Mining's flagship asset is the Copper Mountain mine, located in British Columbia near the town of Princeton. It produces about 100 million pounds of copper equivalent per year.
Last year, Copper Mountain's production was 77.6 million pounds of copper, exceeding guidance of 70 million to 75 million pounds. Its C1 cash costs were US$1.53 per pound of copper, while its all-in sustaining costs were US$1.69; Copper Mountain's all-in costs were US$1.90, meeting the mid-point of the company's improved and revised all-in cost guidance of US$1.80 to US$2.
The company released its 2021 guidance in January, saying production is expected to increase up to a range of 85 million to 95 million pounds of copper. Copper Mountain also said its all-in costs in 2021 are expected to be in the range of US$1.80 to US$2.
4. China Gold International Resources (TSX:CGG)
Current share price: C$3.22, year-to-date gain: 76.92 percent
Gold and base metals miner China Gold International Resources operates two mines: the CSH gold mine in Inner Mongolia, and the Jiama copper-polymetallic mine in Tibet.
China Gold released its Q1 financial and operational results in May. Its revenue increased by 83 percent to US$272.1 million, up from US$148.6 million for the same period in 2020. Cash flow from operations leaped by 964 percent to US$170.2 million, up from US$16 million for the same period in 2020.
Total gold production rose by 3 percent to reach 53,521 ounces, up from 51,829 ounces for the same period in 2020; total copper production increased by 37 percent to hit 48.9 million pounds, an increase from 35.7 million pounds for the same period in 2020.
5. Entrée Resources (TSX:ETG)
Current share price: C$0.94, year-to-date gain: 67.86 percent
Entrée Resources has a carried joint venture interest in of one of the world's largest copper-gold projects, the Oyu Tolgoi project in Mongolia. The company's major shareholders include Sandstorm Gold (TSX:SSL,NYSE:SAND) (24 percent), Rio Tinto (ASX:RIO,NYSE:RIO,LSE:RIO) (9 percent) and Turquoise Hill Resources (TSX:TRQ,NYSE:TRQ) (8 percent).
Entrée recently announced the results of a feasibility study for the Hugo North Extension Lift 1 portion of Oyu Tolgoi, including an updated after-tax net present value of C$139 million at an 8 percent discount. In addition, a preliminary economic assessment has been completed on the Hugo North Extension Lift 2 portion, showing an after-tax net present value of C$372 million, also at an 8 percent discount.
Don't forget to follow us @INN_Resource for real-time news updates!
Securities Disclosure: I, Melissa Pistilli, hold no direct investment interest in any company mentioned in this article.