Argex Titanium CEO Roy Bonnell Talks Disruptive Technologies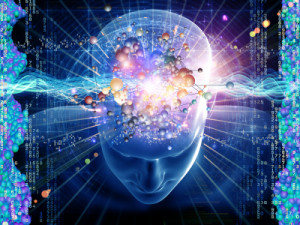 Argex Titanium (FWB:ASV) got a special mention from Chris Berry during his talk on disruptive technologies at this June's Canadian Investor Conference in Vancouver. Naturally, Resource Investing News (RIN) spoke with Argex's CEO, Roy Bonnell, to find out a bit more about the company.
Argex is focused on advancing technologies for the production of titanium dioxide (TiO2), an important additive in paint. Although Berry noted that the company's story may be different than what resource investors are used to as there are "no drill holes or feasibility studies" involved, the analyst definitely finds the company interesting. Berry also said that Argex already has validation from an end user in the form of a technology services sharing agreement with PPG Industries (NYSE:PPG), the largest paint manufacturer in the world. More recently, Argex closed its latest private placement.
In the conversation below, Bonnell talks about everything from how Argex's technology works, to intellectual property concerns to why the company switched from junior mining to advanced chemical processing. Bonnell was clear and well spoken, and his comments are a must-read for investors interested in the disruptive technologies space.
RIN: Just to start off with, Resource Investing News hasn't covered Argex Titanium extensively before. Could you tell our audience a little more about your company?
RB: Our focus at Argex is the production of TiO2 pigment, principally used in the paint industry, but also in plastics and other industrialized products. Argex is essentially commercializing its proprietary technology, which utilizes solvent extraction in order to make a TiO2 pigment. It is a significant change from the two existing processes — which are the chloride and the sulfate processes — and we believe it to be game changing, both in the sense that it is likely to be the lowest-cost production method in the industry and also in that it allows us to use a variety of ore bodies that the other producers are unable to use.
RIN: And could you talk a bit more about how that proprietary process works?
RB: We utilize solvent extraction technology, which is essentially introducing organics into hydrochloric bleach. Those organics selectively attach to the metals that we are extracting out of the solution, and as a result we are able to produce a very pure, light TiO2 and a very pure by-product along with that.
The concept of using solvent extraction for TiO2 pigment production is novel; however, solvent extraction is a proven concept that's been used for uranium and copper and nickel production for a number of years, and the equipment that we would be using for the production of TiO2 through solvent extraction is essentially the same equipment that is used in these other industries and has been operating on an industrial scale for decades.
RIN: As I'm sure you know, Chris Berry mentioned you in his recent talk on disruptive technologies at Vancouver's Canadian Investor Conference. How are you making changes in your industry, and how does your process differ from others. 
RB: The last real revolution in the TiO2 pigment production industry was in 1946 by DuPont (NYSE:DFT) and the invention of the chloride technology. It's an industry that has been slow to change, so this is what we believe to be a revolution in the industry. It's essentially the purest method, and we think it's the largest technological advancement in the industry in the last 60 years. The ability to produce TiO2 significantly cheaper than our competitors is a large cost advantage for us, principally because it allows us to use ore bodies that the others are not able to use. So we're not competing and bidding for the same ore bodies as the other producers. This is important to the end users because if you look at the principal usage of TiO2 being paint, TiO2 is about 20 percent of the cost of a can of paint.
So it's a very important ingredient for the end users and their product, but it's also a strategic raw material because it can significantly affect the price of that end product. It's important to add another producer to the possible suppliers as that's important for end users, and also, because it's a low-cost production method I think it'll bring more price stability to the paint industry, as well as plastics and the other places where TiO2 is utilized.
RIN: What do you mean when you say you are not competing for the same ore bodies?
RB: Well, the challenge with the other processes is their ability to deal with contaminants in the ore body. So if you have, for example, vanadium with the ilmenite, it will turn your otherwise white TiO2 yellow. Chromium will turn it green, niobium will turn it orange and you can go through the list, but essentially there's a very restricted list of contaminants that the other processes can handle in ore bodies.
We have a much greater flexibility in terms of handling those contaminants, so as a result, the other ore bodies that may be rejected by other producers because they're outside of the range of acceptability in terms of the contaminants, we can successfully and economically use them. There's really no shortage of titanium on the planet. It's about the eighth most common element in the Earth's crust. The challenge is economically converting that into an end product, and that's what we're able to do with these ore bodies that the others are unable to use.
RIN: I'm assuming TiO2 needs to be pure white because of its use in paint?
RB: Yes, TiO2 needs to be consistently white. If the white is different from year to year, then the same formula won't work, so there is a need for a consistent white throughout. That's the challenge in the technology — to be able to successfully get out those other contaminants so that the white remains consistent, otherwise it's a disaster for the end users because they essentially have to change their recipes for the production of the colored paint with all their customers.
RIN: To take a look at the company's focus, why titanium dioxide? Why did Argex choose to focus on that over other materials?
RB: If you look at TiO2 and the titanium metals market, of all sales, TiO2 is about 92 percent, and the metal is only about 8 percent. So although titanium probably has a better PR than TiO2, all the value is really in TiO2. We've signed an agreement with PPG, both as an offtake agreement and as a technical and strategic partner of Argex. PPG is the largest paint company in the world and the largest purchaser of TiO2 in the world, so the ability to do all those things makes TiO2 a really attractive product for us to produce. Titanium metal sells for a much higher price, but it's a much more complicated process as well. And as I said, the market is much smaller.
RIN: That offtake agreement, is that important for you? Is that going to be for a large amount of your production?
RB: It's for a large amount of the production. However, PPG considers all raw material purchases, prices and terms to be strategic information that they don't like to share with the market. We filed a redacted offtake agreement on SEDAR last year when it was signed, but it does represent, if I could stay away from numbers, a substantial portion of the production from our first facility, and our first facility is planned to be 50,000 tonnes a year.
RIN: I see. I also noticed that you started out as a junior mining company, but shifted your focus to advanced chemical processing. What was the reason for making that switch?
RB: It's been quite a ride. We started off as a mining exploration company. We were attempting to monetize titanium and magnetite deposits on the north shore of Quebec. In order to do that we needed to develop a technology to separate the titanium from the magnetite. That's how this whole thing got started. The more we looked at it, the more we realized that the value was actually in using this technology to produce a TiO2 pigment as opposed to developing our own property. By doing so, we aren't limited by the size of any one deposit, we can build multiple plants throughout the world.
By contrast, a greenfield mining project in the province of Quebec requires environmental hearings and permitting, another challenge beyond the actual construction of the plant, so it made sense to us, in terms of mitigating the risks, to focus on the construction of the plant and purchasing on the commercial markets available ilmenite supplies that others are unable or unwilling to use because of contaminants. So we did that analysis with BDA Engineering in Montreal, we did a sensitivity analysis and published the results, and it was clear from that sensitivity analysis that the value for our shareholders was best created by approaching it as an emerging chemical production company as opposed to a mining or a mining exploration company.
RIN: Well, you certainly seem like an agile company.
RB: You have no choice in this market.
RIN: Definitely! I did see though that you do still own those two properties? 
RB: We do, and the way that we sit it is that firstly, the properties do have substantial value, but also we see it as a hedge against increasing ilmenite prices. If ilmenite prices do increase substantially, then it allows us the alternative of developing our own properties if we choose to do so. But to commence, the idea is to focus on one capital project, being the construction of the plant, and initially, to purchase the ilmenite on the open market. But the hedge or the alternative will always be there, and if the ilmenite is too expensive, we'll just develop our own property.
RIN: Your website states that your process for creating TiO2 is sustainable and environmentally friendly. Why is that important to Argex?
RB: Well, I think that's of importance to everybody in just about every industry these days. The two existing methods, sulfate and chloride, are not really that environmentally friendly. The sulfate method, for example, has really more and more been restricted to China in terms of where it's being produced. Right now there are western companies that use the sulfate process. Here in Quebec in the 1990s we had two companies outside of Montreal that were producing TiO2 with the sulfate method. They were the number one and number two polluters of the St. Lawrence Seaway at the time. They were shut down, and one of the two switched largely to the chloride method. If you've ever been to a sulfate plant, whether it's for zinc or TiO2 or what have you, you'll see the massive tailings that need to be treated when that process is used.
The chloride method, which is friendlier to the environment than the sulfate method, still has its challenges. At the end of the day you're essentially left with this chloride sludge, which you're forced to bury in lined pits, so that has a significant cost associated with it as well. For us, because we're able to extract out our contaminants as pure saleable by products, we really don't have any toxic material that we have to deal with at the end of the process. Firstly, if it doesn't leach, then by definition it's inert, what we find in terms of contaminants is silica, alumina and a little bit of rutile. Then what we do is, we don't have this chloride sludge, essentially, we're able to pull out pure titanium, pure iron, pure MgO and at the end of the day what we do with our hydrochloric acid is an acid regeneration step whereby we recycle it and we can reuse it.
RIN: How many times can you reuse it?
RB: We do lose a little bit every time, so you do have to top it up, but it can be used multiple times
RIN: So there is no waste involved with this process? 
RB: That is right, and since we have the ability to recycle and have a closed-loop system with our hydrochloric acid I think it makes it much more environmentally friendly than the other two existing methods.
RIN: Absolutely. What is your timeline looking like in terms of production?
RB: Right now I think we're raising the capital necessary for the construction of the first industrial module. Once we have that financing completed, the expectation is somewhere between 18 and 24 months to be up and running and producing. So I'm always being challenged to publicly put dates on when things will be ready, but one thing depends on the other, so I think that once the financing is completed normally this type of plant construction takes between 18 and 24 months.
RIN: Just to go back to your process, you mentioned that it is proprietary. Do you have any patents or patent applications pending?
RB: There are multiple patents in multiple jurisdictions on different portions of the whole process. There are also other things that we've done recently in terms of our research and development that I think merit being patented, and then there's also just a number of corporate secrets that we don't want to patent as well, we just want to keep in house. And that's essentially because patents are great so long as you're dealing in jurisdictions where international property law is respected. For those jurisdictions where it's not, it really becomes more or less a recipe book for how your competitor can copy you.
RIN: Where would you have to worry about that?
RB: Well, the country that produces the most TiO2 in the world is China. Back in 2012, beginning of 2013, a very large Chinese producer was charged by the US government with espionage for attempting to steal DuPont's chloride technology. I think that this is demonstrative of potential investor espionage that you have to beware of, but also of the economic importance of a material like TiO2.
RIN: Last question. What would you say to investors looking to get into the advanced chemical processing space for something like titanium dioxide?
RB: I think there's a whole industrial revolution that's going on in North America now, firstly on the back of cheap natural gas, but TiO2 in particular is almost perfectly correlated with GDP growth, and any type of housing recovery or GDP growth in any country is accompanied by a proportionate increase in TiO2 sales. So I think it's a timely industry for investors to look at along with GDP growth in countries like China and India.
RIN: That is good advice. Thank you for taking the time to talk to us about Argex today. It was certainly interesting.
RB: Thank you.
Securities Disclosure: I, Teresa Matich, hold no direct investment interest in any company mentioned in this article. 
Editorial Disclosure: Interviews conducted by the Investing News Network are edited for clarity. The Investing News Network does not guarantee the accuracy or thoroughness of the information reported. The opinions expressed in these interviews do not reflect the opinions of the Investing News Network and do not constitute investment advice. All readers are encouraged to perform their own due diligence. 
Related reading:
Chris Berry Talks Disruptive Technologies and the Critical Metals Space