Aug. 09, 2011 05:23AM PST
As support for ethanol wanes, algae-based biofuels are beginning to attract interest from some heavy-hitters in the energy industry.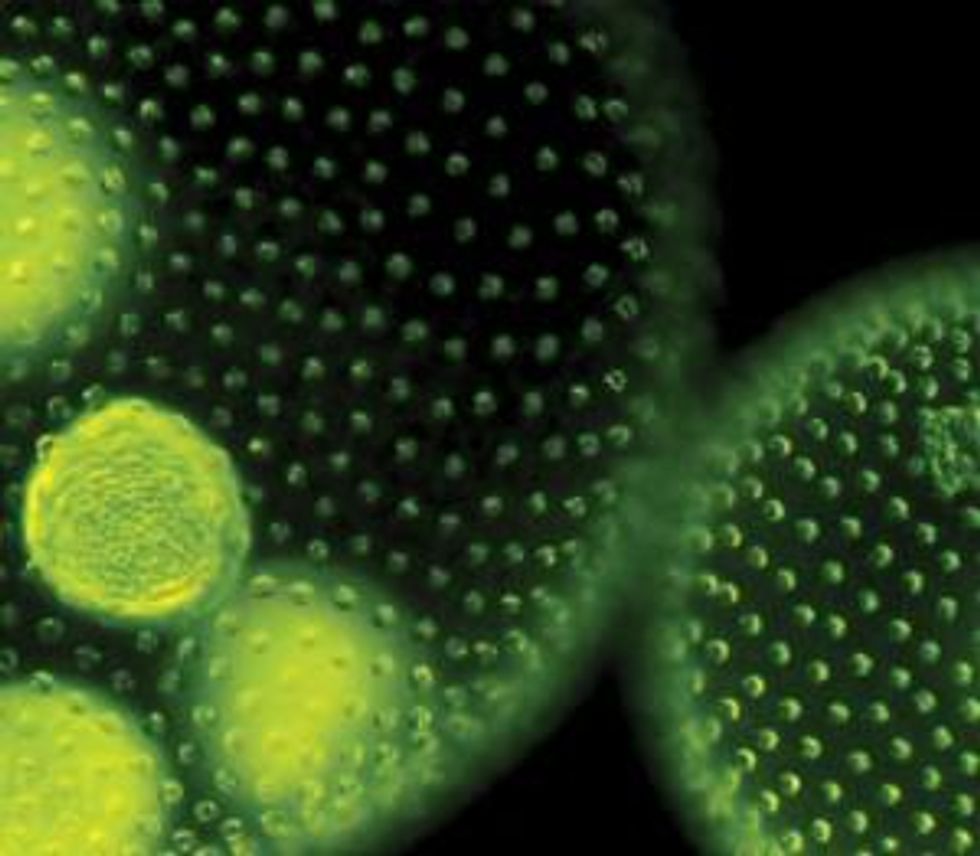 By Robert Sullivan – Exclusive to Oil Investing News
The fuel of the future is green – literally.
Biofuels have been a part of the energy spectrum for decades, though only a very minor one, primarily because of how difficult it is to find an economically viable means of producing them. At 13.5 billion gallons in 2010, the corn-based ethanol industry in the US has come closest to getting production to a scale where it can start to compete with traditional fossils fuels, but this has only been achieved with the aid of nearly $6 billion a year in subsidies from the US government.
The outlook for ethanol looks increasingly bleak, however, with a growing awareness of the links between rising food prices across the globe and the use of staple foods such as corn for fuel, rather than human or animal consumption.
The purse strings could in fact soon be cut, with the US Senate voting in June to end the billions in subsidies to the ethanol industry. While the White House has indicated it is against a full repeal, the vote nevertheless may signal the beginning of the end for corn-based ethanol.
Enter the next hopeful to claim the crown of fuel of the future: algae.
The algae-based biofuels process
Alternative energy startups have, in recent years, developed the capacity to derive fuel from algae, a plant found in abundance in waters across the globe, and unlike corn, not a major component of modern human food systems.
Although methods vary depending on the species of algae and the types of fuel derived from them (oil, diesel, ethanol), the process is primarily driven by photosynthesis and requires sunlight, water, and carbon dioxide (CO2), with the end-product quite often a relatively high-grade fuel that some producers claim can even be used without any blending.
As with all alternative fuels though, the issue is not whether the process is technically possible, but whether it can be replicated on a commercial scale and compete with traditional fossil fuels. The means of extracting the fuels produced or secreted by algae is expensive, and the process also requires substantial amounts of fertilizer to increase yields, along with large tracts of land and water on which to cultivate the plants. Most processes also require more carbon dioxide than algae would draw-in naturally, and would require supplemental CO2 to be captured and transported.
Despite these obstacles, companies on the leading edge of algae-based biofuel production have made substantial strides towards increasing the commercial viability of the nascent industry. What's more, some have some impressive financial backing: Big Oil.
Big Oil make their clean energy plays

It may seem counter-intuitive for Big Oil to be funding alternatives to fossil fuels, but like most companies they are first and foremost concerned with securing their long-term future.
ExxonMobil Corp.(NYSE:XOM), the largest oil firm in the world, is one of the biggest backers of algae-based biofuels, and has entered into a partnership with Synthetic Genomics Inc., committing an initial $600 million to research and development. Chevron Corp. (NYSE:CVX) has also jumped into the fray, investing in one of the largest algae-based biofuel startups to go public, Solazyme Inc. (NASDAQ: SZYM)
Sapphire Energy Inc., meanwhile, one of the pioneers of the algae-based biofuels industry, is backed by Monsanto (NYSE:MON), a US biotechnology giant.
This kind of support from powerhouses in the energy and tech industries could be key to establishing the commercial viability of biofuels derived from algae. Large-scale production would entail a massive layout on infrastructure for refining, transportation, and retailing, but the backers paying for it all would likely be more than happy to oblige given the opportunity to grab a slice of an emerging market.
Not everyone is quite as bullish on algae though. In January, Royal Dutch Shell (LON:RDSA) divested from its interests in algae-based biofuels production, parting ways with Cellana LLC. A statement from the British-Dutch major explained that "In keeping with Shell's portfolio approach to the research, development and commercialization of advanced biofuels, this decision will allow Shell to focus on other options that have shown a better fit with Shell's biofuels portfolio and strategy."
Disclosure: I, Robert Sullivan, hold no direct investment interest in any company mentioned in this article.
Investing News Network websites or approved third-party tools use cookies. Please refer to the  cookie policy for collected data, privacy and GDPR compliance. By continuing to browse the site, you agree to our use of cookies.