Agriculture Boom Sparks South American Phosphate Development
Together, South America's growing agriculture production and corresponding demand for cheap and accessible phosphate fertilizers are driving the growth of phosphate mining across the continent.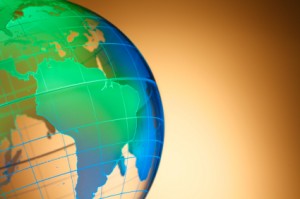 News of growing delays in the transport of corn and soybeans during Brazil's mid-season harvest paint a portrait of a South American agricultural powerhouse struggling to keep up with its own sky-rocketing production.
Bloomberg reported this week that a line of trucks 15 miles long to the country's busiest port, where a total of 212 vessels await a soybean crop that will vault the nation beyond the US as the world's largest exporter of the bean.
The reports of logistical and infrastructure challenges in getting record soybean and corn crops to markets speak to the level of agricultural expansion, and the challenge to meet crop's phosphate fertilizer requirement.
Total revenue from soybeans in Brazil is projected to grow by 30.5 percent this year to R$90 billion (nearly US$47 billion) thanks to higher soybean prices than in 2012, the National Confederation of Brazilian Agriculture said last month.
Rising crop prices have also sparked phosphate producers to try and bring long term, sustainable local phosphate resources to South American markets that currently rely heavily on fertilizers that are produced on other continents.
Domestic and regional supply of both phosphate and potash in South America is minimal relative to demand, with Brazil acquiring 90 percent of its potash and 50 percent of its phosphate via exports.
The appetite and ability to bring the region's 1 billion tonnes of phosphate rock reserves into production has grown in recent years, with efforts in Brazil being some of the most advanced.
Brazil leads phosphate growth
Fertilizer giant Mosaic (NYSE:MOS) has a strong and growing presence in the region, with its wholly-owned Brazilian opeartions at Cubatao produces single super phosphate (SSP) and grannular fertilizer production and partial ownership of operations in Peru as well.
Brazilian mining giant Vale (NYSE:VALE) is currently the largest phosphate producer in Brazil, most notably growing its presence with its acquisition of 79 percent of the leading Brazilian fertilizer producer Fosfertil back in 2010. At the time the Fosfertil acquisition included a production capacity about 3.4 million metric tonnes per year from three mines. Combined proven and probable reserves are estimated at 1.19 billion mt grading 8.4 percent P2O5.
More recently junior miners have seen growing interest as foreign and local fertilizer producers, and mining companies, search for assets within the country.
Just this month, Brazilian phosphate and potash producer Rio Verde Minerals Development (TSX:RVD) announced its shareholders had approved the proposed merger with private Brazilian fertilizer company B&A Fertilizer Limited, a subsidiary of B&A Mineração SA. The deal transfered ownership of a portfolio of phosphate projects to B&A, concentrated in the North and Northeastern regions of Brazil, including the Bonito phosphate project.
MBAC Fertilizer (TSX:MBC) is also developing phosphate projects in Brazil, focused primarily on expanding its Itafos phosphate project after acquiring the asset in 2008. MBAC intends on re-starting production at the site in the first quarter of this year, which includes a new mine and mill facility, a sulfuric acid plant, an SSP plant and a granulation plant. At full capacity, the proposed beneficiation plant is expected to generate 330,000 tonnes per year of phosphate rock concentrate at 28 percent P2O5, a production level that could expand in 2016.
Phosphate across the continent
Outside of Brazil, phosphate rock resources are also present in a number of countries, including production and processing operations in Colombia, Peru and Venezuela.
Colombia is home to the region's largest reserves, with approximately 346 million tonnes of phosphate rock, while Peru and Venezuela follow closely with 247 million tonnes and 105 million tonnes respectively.
Peru has been a key source of production in the region, with Vale (now also partly owned by Mosaic and private Peruvian company Miski Mayo) operating its Bayóvar mine since 2010. Located on one of the largest phosphate rock deposits in South America, production levels are capable of reaching 3.9 million metric tonnes per year. Bayóvar represents one of the biggest projects on the continent and has sights on expanding by as much as 50 percent by 2014.
Others juniors operating in this area include Stonegate Agricom's (TSX:ST) Mantaro phosphate project 250 kilometers east of Lima, Peru which has identified measured and indicated resources of 39.5 Mt at 10 percent P2O5 and inferred resources of 376.3 Mt at 9 percent P2O5.
Focus Ventures (TSXV:FCV) has also targeted the same region as Stonegate in their Machay phosphate project in central Peru, building off of the Aramachay formation within the region.
Securities Disclosure: I, James Wellstead, hold no direct investment interest in any company mentioned in this article.