Why the Fertilizer Market Makes for a Good Investment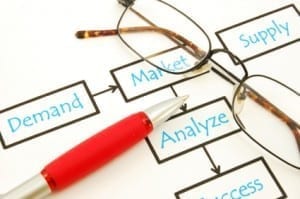 Ethan Park, an analyst with Extract Capital, recently spoke to Potash Investing News about what makes the fertilizer market a compelling story.
When it comes to the fertilizer market, the story is simple, though one people might not want to hear: food security. Flippantly, one could look at a food security thesis and chalk it up to: "we all need to eat." But more than that, a growing population looking to better its diet and facing a finite amount of available arable land makes the investment thesis a compelling one.
For some insight into the fertilizer market, the Investing News Network spoke with Ethan Park, an analyst with Extract Capital.
The fertilizer sector is on the road to recovery, but before it gets there, there could be some resistance. Encouragingly, the food security story has long-term ramifications for both potash and phosphate production.
"Food security is going to be a general trend going forward," Park told PIN, though there have been instances, like record crop yields, that have negated some of that story temporarily.
For Park, the case for investing in potash and phosphate has yet to play out to its fullest. "The fact of the matter is we only have so much arable land and our demand for food is increasing. Added to that, weather-pattern trends are forcing farmers to find ways to increase yields, and the primary way to do that is with fertilizer applications."
SOP vs MOP projects
That being said, when looking at potash developers, Park separates potash stories into two camps. On the one hand, there are those seeking to produce muriate of potash (MOP). These companies, for the most part, will have difficulties getting to production. The second subdivision of potash companies, according to Park, is the niche stories.
When trying to decide which way to lean as far as potash is concerned, Park told INN that he likes the companies that "are trying to play regional stories and are not trying to raise a significant amount of capital" to get their project off the ground.
Unfortunately, potash, as investors well know, is a capital-intensive business. But more importantly, particularly in light of softer prices, it is important for companies to be able to showcase a project that is economical at the $300-per-tonne level.
With that in mind, Park explained that when it comes to potash, he has his sights set on sulfate of potash (SOP). "I like the US macro drivers for SOP," he said, adding that he sees demand either holding steady or increasing due to demand for fruits and vegetables and other high-value crops. Also helping the fundamentals for SOP have been the extreme droughts in the US.
Of the companies developing SOP projects in the US, Crystal Peak Minerals (TSXV:CPM), formerly EPM Mining, was one that stood out for Park.
Apart from being a specialty potash company, Crystal Peak is looking at using solar evaporation to harvest the minerals, a technique that Compass Minerals International (NYSE:CMP) is currently using to extract potash from the brine at Sevier Lake.
A look at the phosphate market
Looking beyond potash, Park touched on what he sees going on in the phosphate market.
"Prices have come down since about 18 months ago," Park said, noting that previously, "a lot of concerns were raised regarding the instability in Morocco, and with a significant portion of phosphate rock exported from Morocco, security of supply became a concern for producers of fertilizers like monoammonium phosphate (MAP) and diammonium phosphate (DAP)." More phosphate fertilizer producers are vertically integrating to reduce such risk.
Park noted that there are few new phosphate projects that have been developed. He pointed to two more development-stage companies on the horizon, Stonegate Agricom (TSX:ST) and Arianne Phosphate (TSXV:DAN).
Compared to Arianne, Stonegate is on the smaller side, with an initial CAPEX of $150 million. Arianne, on the other hand, is looking at a more substantial $1-billion initial CAPEX.
While potash and phosphate generally get lumped together, Park explained that both commodities have very different dynamics and should be treated accordingly. Overall, despite the upset of the potash market in 2013, the fundamentals of the fertilizer sector are there and don't seem to be going away any time soon.
Securities Disclosure: I, Vivien Diniz, hold no investment interest in any of the companies mentioned.