Dec. 12, 2011 03:30AM PST
While falling solar panel prices have been sinking some ships of solar producers, emerging markets utilities are finding attractive cost incentives in building solar into their grids as prices of solar panels have fallen by 40 percent in the past year alone.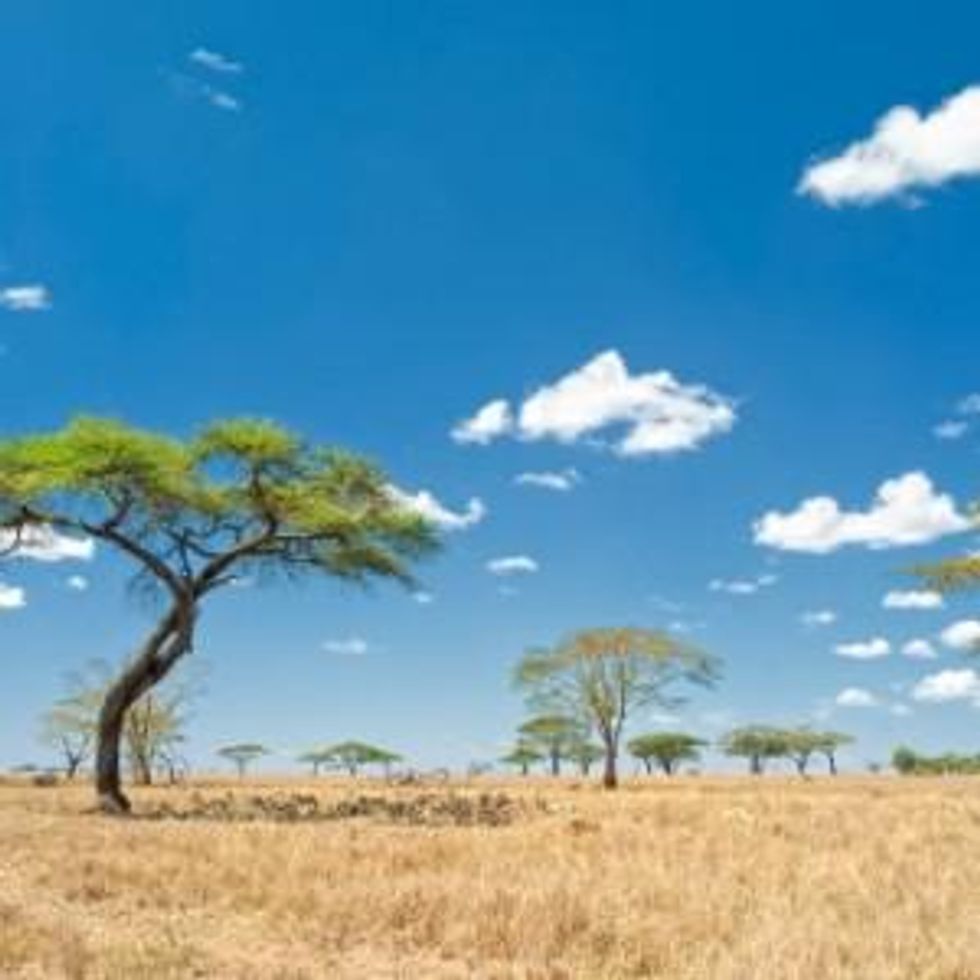 While falling solar panel prices have been sinking the ships of some solar producers, emerging markets utilities are finding attractive cost incentives in building solar into their grids as prices of solar panels have fallen by 40 percent in the past year alone.
African countries in particular, alongside a number of other emerging market economies, appear to be the saving grace of clean energy markets. Ernst and Young recently reported in its Renewable Energy Country Attractiveness Index that as American and Western European markets have been besieged by a 'perfect storm' of political and economic uncertainty, emerging energy consumers in markets like North Africa, the Middle East and South East Asia now represent the immediate future for renewable energy.
While legal and political support persist as stumbling blocks for a variety of African countries, the region's physical geography, minimal existing grid infrastructure and the persistence of energy poverty of its collective citizens offer powerful arguments in favor of Africa becoming a solar-stronghold in both grid-integrated generation and small-scale, decentralized applications.
Africa's solar potential
Home to some of the best geographical conditions on earth for solar power production, solar energy developers are finding fertile ground in Africa's sunbelts. Contrasted against its abundant sunshine, however, is a dramatic scarcity of energy production which has left some 587 million people across the continent without access to electricity, according to the International Energy Association.
While the majority of electricity production in Africa is currently supplied from fossil fuel sources (particularly coal and oil and gas), solar remains highly competitive as a grid production source. Despite its relative abundance of fossil-fuel energy resources, the continent has long grappled with its ability to establish sufficient electricity infrastructure to supply its own inhabitants.
Some 85 percent of that 587 million without access to electricity are people living in rural areas. To these groups, solar (despite its cost premium in developed economies) is actually quite cost competitive. David Nickols, Managing Director of WSP Future Energy, recently said in a Wall Street Journal interview that rural people who get their power from diesel generators pay about US $1 per kilowatt hour, compared with just US $0.20/kwh for solar photovoltaic power.
"Because renewables [in Africa] are compared against decentralized diesel generators off-grid, the financials for renewables may well look attractive," said Nickols.
With the abundance of solar panel supply currently flooding world markets, now is a particularly opportune time for low income markets like those in sub-Saharan Africa to look to solar as a practical electricity solution. To date, the majority of solar energy projects in Africa have been small scale systems for homes where South Africa and Kenya, with 11,000 kWp and 3,600 kWp respectively, are the most developed markets.
But more recently, a number of countries have begun to fund and develop large-scale solar installations set to support grid development of local markets, as well as supply neighbouring European markets. The following are a few of the most recent large-scale projects.
Namibia
On the sunny southwest coast of the continent, Namibia is looking to duplicate its mineral sector success within its solar energy sector. Recently, the nation of 2 million, which relies heavily upon coal imports from South Africa, has announced a new 25 year power purchase agreement with a group of Washington, DC-based investors which would see the government purchasing electricity from a 500 megawatt (MW) solar plant near its capital, Windhoek.
The ground mounted solar photovoltaic power project will cost between US $1.6 and $2 billion for its initial engineering and construction costs, the project could double in production output (to 1 gigawatt) from the addition of wind generation additions.
Africa Energy Corp., the group leading the project, is headed by Jigar Shah (also the head of Virgin mogul Richard Branson's Carbon War Room) and was created specifically to finance the project. The project will commence in January of 2012 and will take about two years to complete.
Morocco
With a distance of only 8 miles separating the country from Spain, Morocco is probably the best example of the external opportunities for African solar power producers. Recently, the World Bank approved a US $297 million loan to finance the country's Ouarzazate Concentrated Solar Power Plant Project which will have a 500 MW capacity, with the potential to expand to 2,000 MW by 2020.
This project is also the testing ground for the much larger US $530 billion renewable energy Desertec Industrial Initiative which seeks to provide 100 percent of North Africa and the Middle East's power supply by 2050, as well as 15 percent of Europe's electricity supply. Desertec's next solar development will include a smaller 150 MW solar project in Egypt.
The Ouarzazate project is also a case study in the cost savings African countries can offer. Similar sized projects in the United States, such as BrightSource Energy's 370-megawatt Ivanpah project, received a $1.6 billion loan guarantee from the Department of Energy this past April.
South Africa
Home to the 2011 Durban round of International Climate Change Conference, South Africa's Department of Energy recently announced that it has awarded Spanish renewable energy developer Abengoa the rights to build two concentrating solar power (CSP) farms in South Africa. The deal is one of a number of projects recently approved under a government tender which totaled 1,416 MW of CSP, solar photovoltaic and wind projects.
With US $1.3 billion in investments, the two CSP developments (the 50 MW Khi Solar One and 100 MW KaXu Solar One) will be the first CSP facilities in South Africa. The projects will contribute towards South Africa's target of building 17,800 MW of renewable energy capacity by 2030.
Long reliant upon coal to provide upwards of 90 percent of the country's electricity, South Africa is looking keen to see itself as an African leader into a new era of renewable energy.
Securities Disclosure: I, James Wellstead, hold no direct investment interest in any company mentioned in this article.
Investing News Network websites or approved third-party tools use cookies. Please refer to the  cookie policy for collected data, privacy and GDPR compliance. By continuing to browse the site, you agree to our use of cookies.