3 Top Pharma Stocks on the TSX and TSXV Year-to-Date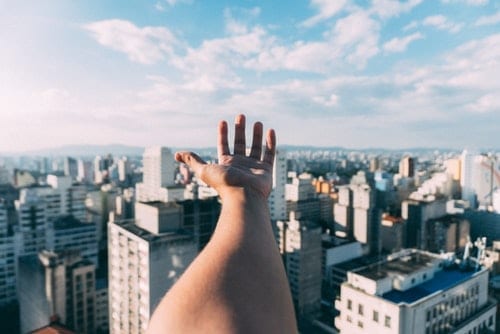 Canada's pharmaceutical industry is a key contributor to the global pharma market. Here are 5 top pharma stocks on the TSX and TSXV.
Click here to read the latest top pharma stocks article.
While small in comparison to its neighbor in the south, the Canadian pharmaceutical industry has positioned itself firmly on the global map thanks to developments in medicine and exciting new opportunities, according to a 2018 report from Research and Markets.
Similarly, research firm Global Data estimates that the industry will grow from US$22.6 billion in 2016 to roughly US$25 billion by 2021, suggesting that with slow and steady growth there will be more in store from the Canadian pharmaceutical market in the years ahead.
Overall, the Canadian pharmaceutical market is the 10th largest in the world and accounts for 2 percent of the global market. With a population that's roughly 37.4 million, Canada's pharmaceutical market share is profound, and the country is home to companies making moves.
On that note, with three quarters of 2019 in the books, the companies listed below have been the top-performing stocks on the Toronto Stock Exchange (TSX) and TSX Venture Exchange (TSXV) year-to-date.
The list below was compiled using TradingView's stock screener, with all numbers current as of October 10, 2019. Companies on this list had market caps between C$10 million and C$500 million at that time.
1. Acasti Pharma (TSXV:ACST)
Market cap: US$242.58 million; current share price: US$2.86; year-to-date gain: 150.88 percent
Acasti Pharma is focused on advancing its cardiovascular drug, CaPre, to treat hypertriglyceridemia, a condition in which triglyceride levels are increased. Triglycerides are fats that are found in blood. CaPre is currently in a Phase 3 clinical program for the condition.
At the end of the quarter, Acasti Pharma announced additional Phase 3 milestones for CaPre and revealed that it is on pace to release topline results for the Trilogy 1 and Trilogy 2 trials in December 2019 and January 2020, respectively.
2. BELLUS Health (TSX:BLU)
Market cap: C$477.92 million; current share price: C$8.63; year-to-date gain: 112.85 percent
BELLUS Health is focused on developing treatments for chronic coughs and related hypersensitization disorders, described as conditions resulting from overreactions of the immune system.
The company is advancing the development of its drug candidate BLU-5937, which is indicated to treat chronic coughing conditions. In July, BELLUS announced that the first patient in a Phase 2 study of BLU-5937 had been dosed to treat refractory chronic cough. The company also said a Phase 2 study of the drug for eczema will begin sometime next year.
3. Crescita Therapeutics (TSX:CTX)
Market cap: C$18.49 million; current share price: C$0.88; year-to-date gain: 97.75 percent
Crestica Therapeutics is a dermatology firm working on a range of non-prescription skincare treatments.
In its pipeline are three products: Mical (1) for psoriasis, Mical (2) for dermatological skin treatments and flexicaine, a local anesthesia for cosmetic procedures. Crescita Therapeutics is also advancing its Pliaglis topical treatment, which has approval in 29 countries for local dermal anesthesia prior to superficial dermatological procedures.
In July, the company was granted a patent from the US Patent and Trademark Office to cover an enhanced version of Pliaglis. According to a press release, the patent will expire in 2031.
Don't forget to follow us @INN_LifeScience for real-time news updates!
Securities Disclosure: I, Jocelyn Aspa, hold no direct investment interest in any company mentioned in this article.