5 Top NASDAQ Pharma Stocks of 2019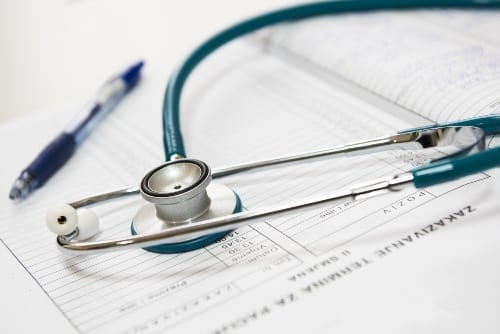 2019 is at an end, which means it's time to reflect on the top-performing NASDAQ pharma stocks year-to-date.
Click here to read the latest top NASDAQ pharma stocks article.
Much like other years, 2019 wasn't without challenges for the pharmaceutical sector, with drug pricing — as always — continuing to plague the industry.
That being said, the 12 month period did bring positive developments. The pharma industry saw several of its biggest mergers and acquisitions ever, and some high-profile treatments received orphan drug designation from the US Food and Drug Administration (FDA).
Big Pharma largely stole the show throughout the course of the year, but a number of small- and mid-cap pharma stocks on the NASDAQ also made waves in 2019.
Below, the Investing News Network profiles 2019's five top pharma stocks on the NASDAQ using data compiled with TradingView's stock screener. All companies listed had market caps between US$50 million and US$500 million as of December 4, 2019, and all data was current at that time.
1. Agile Therapeutics (NASDAQ:AGRX)
Market cap: US$249.02 million; current share price: US$2.01; year-to-date gain: 249.02 percent
Agile Therapeutics is focused largely on women's health. Its line of products includes its lead candidate, Twirla, a weekly prescription contraceptive patch.
The company also has other products to help women manage their menstrual cycles in addition to a product to help women who aren't able to take estrogen.
One of Agile Therapeutics' notable announcements of the year was a resubmission of its new drug application for Twirla to the FDA in May; it was accepted by the regulatory agency just days later.
In mid-November, the FDA extended its review process for Twirla until mid-February 2020.
2. Novan (NASDAQ:NOVN)
Market cap: US$56.64 million; current share price: US$2.12; year-to-date gain: 155.42 percent
Novan is heavily focused on developing treatments for a wide variety of unmet medical needs. The company leverages nitric-oxide-based science to develop technologies for concerns such as dermatological conditions, women's health and gastrointestinal conditions.
In August, the company's Phase 3 molluscum trials of SB206 finished enrolling patients. According to a release, roughly 680 patients with three to 10 molluscum lesions enrolled in the trial. Results from are anticipated in the first quarter of next year.
In late September, Novan was awarded over US$1 million from the US Department of Defense to help it advance its product candidate, WH504, to treat cervical intraepithelial neoplasia. According to the company, there are no approved therapies for this condition.
3. Fortress Biotech (NASDAQ:FBIO)
Market cap: US$139.53 million; current share price: US$2.06; year-to-date gain: 139.53 percent
Fortress Biotech is focused on in-licensing and developing products that are in clinical stages. The company has over 25 programs in clinical development thanks to its majority-owned subsidiaries.
The company is focused on product candidates in areas like oncology, rare diseases and gene therapy.
2019 was a robust year for Fortress Biotech. Some of its highlights include entering into a partnership with Alexion Pharmaceuticals (NASDAQ:ALXN) at the start of the year; Mustang Bio (NASDAQ:MBIO) dosing the first patient in a Phase 1 clinical trial of MB-108 to treat glioblastoma, an aggressive form of brain cancer; and the FDA clearing the company's partner's investigational new drug application for MB-102 to start a Phase 1/2 clinical trial to treat acute myeloid leukemia.
4. Acasti Pharma (NASDAQ:ACST)
Market cap: US$162.85 million; current share price: US$1.92; year-to-date gain: 130.35 percent
Acasti Pharma has been targeting unmet medical needs for over a decade. Its lead product candidate, CaPre, is in Phase 3 testing for the treatment of severe hypertriglyceridemia, a condition resulting from too much fat in the blood system. The Phase 3 trials, Trilogy 1 and Trilogy 2, are currently happening at the same time and intend to monitor the safety and efficacy of the treatment in patients.
At the end of September, the company announced that almost 80 percent of patients involved in the trialshad finished. Top-line results for Trilogy 1 were on track for December release, and Trilogy 1 results were on pace for January 2020.
In November, Acasti Pharma said that the last patient visit in its Trilogy 1 Phase 3 trial of CaPre to treat severe hypertriglyceridemia had been completed.
5. SCYNEXIS (NASDAQ:SCYX)
Market cap: US$56.29 million; current share price: US$0.96; year-to-date gain: 100.19 percent
SCYNEXIS is developing treatments for patients with difficult-to-treat and life-threatening illnesses. The company's lead drug candidate, ibrexafungerp, is currently in a Phase 3 clinical trial for various life-threatening infections.
The company provided an update on its Phase 3 study of oral ibrexafungerp in September, noting that top-line results are expected before the end of the year, while a new drug application for a drug to treat vulvovaginal candidiasis is on pace for early Q2 2020.
Don't forget to follow us @INN_LifeScience for real-time news updates!
Securities Disclosure: I, Jocelyn Aspa, hold no direct investment interest in any company mentioned in this article.