Shares of Acerus Pharma Dip Amid Q4 and 2018 Financial Results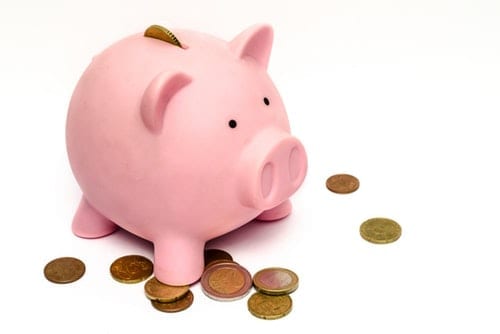 Shares of Acerus Pharmaceuticals dipped 7.14 percent on Tuesday following the release of its Q4 and fiscal 2018 financial results.
Acerus Pharmaceuticals (TSX:ASP) issued its Q4 and full 2018 financial results on Tuesday (March 5), highlighting its total revenues reached US$7.4 million for the entire fiscal year, up from US$6.5 million in 2017.
According to its announcement, this increase reflects a product revenue growth of US1.7 million, which the company said is offset by a licensing decline and other revenue of US$0.9 million.
In a conference call with investors on Tuesday, Acerus president and CEO Ed Gudaitis said during Q4 and near the quarter's end, the company "continued to make meaningful progress against [its] current strategic investments."
Gudaitis credited Natesto, which is the first and only testosterone replacement therapy currently available in Canada and the US to treat male hypogonadism, for the company's growth in product revenue in Q4.
"We are focused on optimizing our global Natesto business, filing the next generation of key pipeline assets with Health Canada and strengthening our balance sheet," Gudaitis said on the call.
The financial results further state that Natesto is now licensed in more than 70 countries, which covers roughly 90 percent of the "global testosterone replacement therapy opportunity."
"We are pleased with the pace of the growth of the Natesto business – especially in Canada." Gudaitis said in the release."We will continue to work with our partners in the US and elsewhere to increase awareness of Natesto and accelerate growth of prescription volume."
In terms of revenue for Natesto, Acerus reported growth to US$1.9 million up from US$1.8 million in Q4 2017, which was largely driven by higher sales in Canada, Gudaitis said. He added that in Canada, Natesto saw an "accelerated total prescription volume growth" in Q4, which was up 30 percent when compared to Q3 2018, and up 187 percent when compared to the same period in 2017.;
Ontario, Quebec, Alberta and British Columbia were the provinces Natesto was dominantly promoted, with a 5.6 total prescription market share of the topical TRT market at the end of Q4 2018, up from 5 percent in Q3, Gudaitis said.
However, in the US Natestso sales declined year-over-year as a result of no inventory shipments to or from the company's partner, Aytu BioScience, in Q4 2018.
"While our revenue from Aytu in the fourth quarter of 2018 was down compared to the fourth quarter of 2017, this decline is due to the fact that we made an inventory shipment in the fourth quarter of 2017 while no further inventory shipment was made in the fourth quarter of 2018," Gudaitis explained.
However, Gudaitis added that Aytu reported a 37 percent increase in Natesto revenue for Q4 and that the company will continue working with Aytu to "strengthen the awareness of Natesto in the US and to drive both new and total prescription volumes going forward."
Tuesday's financial results and conference call comes on the heels of the company announcing on Monday (March 4) that it had filed a New Drug Submission (NDS) for its drug, Avanafil, with Health Canada.
Avanafil a treatment for erectile dysfunction and is a second generation PDE5 inhibitor that has an increased receptor specificity "for fast onset of action and lower off-target side effects."
The drug is supported by four randomized, double-blind placebo-controlled parrallel trials in patients with erectile dysfunction (ED) from those with either general ED, ED patients who have diabetes or ED patients after bilateral nerve-sparing radical prostatectomy. In its Phase III trials, Avanfil showed improvement in the primary efficacy measures, which took place over an eight-to-12 week treatment period.
"The filing of the Avanafil NDS is an important next step in solidifying our presence in men's health," Gudaitis said in Monday's release. "If approved, Avanafil will become a key growth driver of our Canadian men's health franchise and a strong complement alongside NATESTO."
The drug is currently available in the US under the name STENDRA, with privately-held Metuchen Pharmaceuticals having the marketing rights.
"The product will be a key growth driver of our business in the future and we will be in a position to leverage our existing Canadian commercial cost structure more efficiently," Gudaitis said on the conference call.
Following the release of its financial results on Tuesday, shares of Acerus Pharmaceuticals dipped 7.14 percent to close the trading session at C$0.13.
Don't forget to follow @INN_LifeScience for real-time updates!
Securities Disclosure: I, Jocelyn Aspa, hold no direct investment interest in any company mentioned in this article.