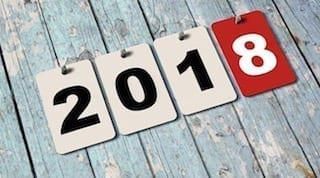 The Investing News Network takes a look at what could be the landscape for the pharma industry and its investors moving forward into 2018.
There has been some pressure on the pharma industry in 2017, particularly with the opioid epidemic rising to alarming new levels and conflict from within the White House as to the pricing and regulation of drugs.
The new year poses to present new challenges as well, but with the potential of higher sales and new deals in place, pharma could see major growth in 2018. In terms of sales, the industry seems primed for a steady increase. A market report from Evaluate Group projected sales in 2018 will total just over $800 billion.
With that in mind, here the Investing News Network (INN) takes a look at what could be the landscape for the pharma industry and its investors moving forward into 2018.

Pharma Outlook 2018: FDA approvals
Market Research list of blockbuster drugs includes products from the usual suspects when it comes to major drug makers. Eli Lilly (NYSE:LLY), Johnson & Johnson (NYSE:JNJ), AstraZeneca (NYSE:AZN), Roche (VTX:ROG) and Aimmune Therapeutics (NASDAQ:AIMT) all have major candidates with market aspirations next year.
Eli Lilly's Abemaciclib is a breast cancer drug that received a Priority Review tag from the US Food and Drug Administration (FDA) in July 2017. "Sales are estimated to be $1,792 million in 2022," Market Research wrote.
Pharma Outlook 2018: Generic drugs on the rise
Detailed as one of the major trends of 2017, the FDA sought to increase the generic drug market, going so far to even publish a list of drugs with no generic competition. This signal for other drug makers to join this space could see a rush of new companies there.
A recent report on Sun Pharmaceuticals Industries, one of the largest drug companies in India, indicated their sales could decrease as the generic market keeps expanding. "India's nearly $16 billion drugs industry faces an uncertain future in its largest export market, the United States," the report from Business Today said.
A 2015 market report on the generic drug market projected its growth at a compound annual growth rate (CAGR) of around 11 percent between 2013 and 2018.
Pharma Outlook 2018: Opioid drug policy
With all figures pointing to 2017 being one of the worst years for deaths due to opioid overdose, it seems likely the Trump administration will attempt to create a new policy to seek new ways to decrease deaths from this epidemic in 2018.
However, the current administration has been uncertain at best on a variety of issues. Things can change with a tweet from US president Donald Trump. The FDA has made it clear that it's taking critical steps combating the opioid crisis, which should continue in 2018.
Pharma Outlook 2018: Mergers and acquisitions
In 2017 Johnson and Johnson acquired Actelion, increasing their pharmaceutical presence. Studies indicate 2018 will see more mergers and acquisitions throughout the pharma industry.
"Venture capital funds are very well stocked going into 2018, and both public and private investors look set to remain supportive of innovative, early-stage drug developers," Amy Brown, report author said in the announcement of this study.
The report also suggested for the drug makers relying on older franchises there is a great need for top-line growth, which in 2018 could be coming from these deals.
Pharma Outlook 2018: Investor takeaway
The inclusion of genetics and biotech work alongside drug making has allowed for new therapies to become available to the pharma companies leading the industry.
This type of expansion has allowed for major potential into new areas like the immuno-oncology sector. while traditional drug making faces more and more challenges.
The entire life science sector has taken major development leaps in the past few years as new tech and products have caused an uptick in the expectations of the market. These have resulted in a new level of expectancy from the industry.
"[T]he sector has set itself a high bar over the last few years, with rapid progress in many elds. Expectations are high," the EP Vantage report said. "Too many disappointments next year would remind heady investors that in this industry, failure is a fact of life."
Don't forget to follow us @INN_LifeScience for real-time news updates.
Securities Disclosure: I, Bryan Mc Govern, hold no direct investment interest in any company mentioned in this article.