Nutraceutical Industry Overview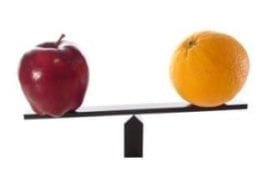 A nutraceutical industry overview – a look at what is shaping the market.
A recent research report from Research and Markets highlights that the global functional food and nutraceutical market is expected to grow at a compound annual growth rate (CAGR) of 7.39 percent from 2016 into 2020. But what exactly is a nutraceutical?
Put simply, the term nutraceutical is a portmanteau of the word nutrition and pharmaceutical that refers to products fall into two categories: dietary supplements or functional foods (and beverages). Proponents of nutraceuticals believe that they promote optimal health and help reduce the risk of disease. Nutraceuticals are steadily gaining in popularity sure to several key factors, the most important of which is the increased incidence of lifestyle diseases worldwide. Added to that the increase in life expectancy and inadequate nutrition due to lifestyle choices, there is a marked global shift towards the nutraceutical industry.

In a joint report with FICCI, Frost & Sullivan noted that
nutraceuticals
have become of particular interest to the current generation due to the potential to substantially reduce expensive, high-tech, disease treatment approaches currently employed by Western health care. That said, nutraceutical ingredients – natural bioactive compounds – have health promoting, disease preventing or medicinal properties.
Nutraceutical industry overview
The nutraceutical industry represents an opportunity for both food and pharmaceutical companies to diversify in order to meet the growing needs of the consumer market. Divided into two groups: dietary supplements and functional foods, the nutraceutical industry looks to target brain health and aging, gastrointestinal health, cardio and heart health and endocrine health and diabetes.
In order to be successful, the food industry and pharmaceutical industry need to work together to best address the needs of the masses. Unfortunately, that is easier said than done.
KPMG notes that the pharmaceutical industry is faced with several challenges including the declining return on research and development investment, the "patent cliff", pressure on health budgets and regulatory oversight. All of these play a role in a pharmaceutical drug's inability to reach the consumer market – the target market is typically medical professionals. Similarly, food companies are not without their own set of challenges. Food is slow-growing, and companies are blocked by retail-owned brands, retailer power, and a lack of internet marketing.
The firm makes a case for nutraceuticals, suggesting that by combining the strengths in both the food and pharmaceutical sectors a big powerhouse could emerge in the future. That said, investors should keep their eyes peeled for merger and acquisition activity between the two sectors.
"By complementing each other's strengths (and weaknesses), a merger of the nutraceuticals portfolios of a big food company and a big pharmaceuticals company might make sense, but there hasn't been a significant one yet. Instead, there has been a blurring of the line demarcating the two industries and an active market for corporate transactions involving relatively small acquisitions and sell-offs."
That said, at one point the market will see a nutraceutical powerhouse emerge, but until that point, it will have to contend with a few pharmaceutical companies with a strong presence in the market, such as Abbott Laboratories (NYSE:ABT), or Pfizer (NYSE:PFE), and Johnson & Johnson (NYSE:JNJ)
Still, the firm highlights that "market for nutraceuticals is not global, and any company that fails to acknowledge this is likely to fail."
The main reason for this being that consumers are unable to come to an agreement as to whether nutraceuticals are food or drugs. Furthermore, they remain suspicious of exaggerated health claims. Companies on either side of the fence – be they pharmaceutical firms or food companies – are faced with the same lack of harmonized rules, and therefore must adapt their marketing strategies to the regulations laid out by each country in their target market, they must also vary the nutritional claims and even ingredients based on the rules and consumer preferences.
As such, the nutraceutical industry is starved for "sophisticated and supple logistics" in order to feed the growing demand of the sector. KPMG also mentions that governments policies can both deter and promote the consumption of functional foods as a by-product of their public education campaigns.
All said, the nutraceutical industry has an uphill battle ahead of it as it works to cement itself in the consumer market with definition.
Want to learn more?
Stay tuned for the next installment to learn about the key international markets that make up the biggest players in the nutraceutical industry.

Have a suggestion for our content? Reach out to us on @INN_LifeScience! And don't forget to follow for real-time news updates.
Securities Disclosure: I, Vivien Diniz, hold no direct investment interest in any company mentioned in this article.