5 Top NASDAQ Pharma Stocks Year-to-Date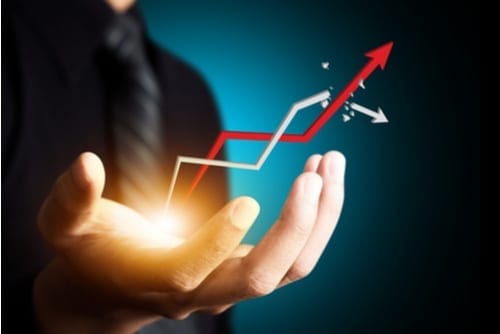 With Q4 in full swing, it's time to reflect on the top-performing NASDAQ pharma stocks year-to-date.
The third quarter of the year was relatively slow in the pharmaceutical sector in terms of merger and acquisition activity (M&A); in contrast, it was robust with clinical trial results.
Case in point: at the end of August, pharma giant AstraZeneca (NYSE:AZN) finally reached a breakthrough with its systemic lupus erythematosus treatment in a Phase 3 clinical trial. The company's TULIP 2 trial demonstrated that its treatment met all the primary endpoints, coming almost a year to the day after the drug didn't meet its endpoints in the firm's TULIP 1 trial.
On the other hand, Aridis Pharmaceuticals (NASDAQ:ARDS) revealed in early September that a Phase 2 trial of its AR-105 treatment for ventilator-associated pneumonia didn't meet its primary endpoint.
As major players made moves, a number of small- to mid-cap pharma stocks on the NASDAQ also had notable share price movements in Q3.
Below, the Investing News Network profiles the five top pharma stocks on the NASDAQ year-to-date. Data was compiled using TradingView's stock screener. All companies listed had market caps between US$50 million and US$500 million as of October 8, 2019, and all data was current at that time.
1. Novan (NASDAQ:NOVN)
Market cap: US$69.2 million; current share price: US$2.62; year-to-date gain: 210.84 percent
Novan is heavily focused on developing treatments for a wide variety of unmet medical needs. The company leverages nitric oxide-based science to develop technologies for dermatological conditions, women's health and gastrointestinal conditions, among others.
Perhaps most notably in Q3, Novan announced in August that its Phase 3 molluscum trials of SB206 had finished enrolling patients. According to a release, roughly 680 patients with three to 10 molluscum lesions enrolled in the trial. Results from the trial are anticipated in the first quarter of next year.
2. Acasti Pharma (NASDAQ:ACST)
Market cap: US$167.94 million; current share price: US$1.98; year-to-date gain: 130.8 percent
Acasti Pharma has been targeting unmet medical needs for over a decade. Its lead product candidate, CaPre, is in Phase 3 testing for the treatment of severe hypertriglyceridemia, a condition resulting from too much fat in the blood system. The Phase 3 trials, Trilogy 1 and Trilogy 2, are currently happening at the same time and intend to monitor the safety and efficacy of the treatment in patients.
At the end of September, the company announced that almost 80 percent of the randomized patients had finished the studies, with topline results for Trilogy 1 still on track for December and Trilogy 1 on pace for January 2020.
3. SCYNEXIS (NASDAQ:SCYX)
Market cap: US$57.38 million; current share price: US$1.03; year-to-date gain: 112.25 percent
SCYNEXIS is developing treatments for patients with difficult-to-treat and life-threatening illnesses. The company's lead drug candidate, ibrexafungerp, is currently in a Phase 3 clinical trial for various life-threatening infections.
The company provided an update on its Phase 3 study of oral ibrexafungern in September, noting that topline results are expected before the end of the year, while a new drug application for a drug to treat vulvovaginal candidiasis is on pace for early Q2 2020.
4. Verrica Pharmaceuticals (NASDAQ:VRCA)
Market cap: US$361.67 million; current share price: US$14.05; year-to-date gain: 71.29 percent
Verrica Pharmaceuticals' area of focus is on developing treatments for skin diseases that have unmet medical needs. Its lead product candidate, VP-102, is a topical treatment for dermatological conditions such as molluscum contagiosum, which is a contagious skin disease, and common warts.
In mid-September, Verrica Pharmaceuticals submitted a new drug application to the US Food and Drug Administration (FDA) for VP-102 for the treatment of molluscum contagiosum. To date, no FDA-approved treatments are available to treat this skin condition.
5. Veru (NASDAQ:VERU)
Market cap: US$137.88 million; current share price: US$2.12; year-to-date gain: 52.86 percent
With a focus on oncology, Veru is developing treatments for conditions such as prostate cancer. In its pipeline are VERU-111 and VERU-100, both of which are geared towards prostate cancer treatment.
VERU-100 is currently on pace for a Phase 2 study dose finding in early 2020, while VERU-111 is currently in an open label Phase 1b/2 clinical trial in men with metastatic castration and androgen-blocking agent-resistant prostate cancer. In addition to these treatments, Veru also has Tadalafil, which has been approved for treating conditions such as erectile dysfunction and male pattern hair loss.
During Q3, Veru released the results for its third fiscal quarter, highlighting that its net revenues for the 2019 fiscal year rose 116 percent to US$23.1 million compared to US$10.7 million in 2018.
Don't forget to follow us @INN_LifeScience for real-time news updates!
Securities Disclosure: I, Jocelyn Aspa, hold no direct investment interest in any company mentioned in this article.