Top 5 Holdings in iShares Medical Devices ETF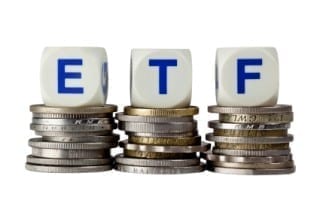 A look at the top five holdings in the iShares US Medical Devices ETF.
After learning the ways in which one could invest in medical devices, its only natural to want to learn more about the different types of investment options there are. That said, when it comes to investing in exchange traded funds (ETFs), medical device investors have two options to choose from:
While both funds have their upside – and of course their downside – the Investing News Network will be taking a look at the top holdings in the iShares US Medical Devices ETF, which provides investors with exposure to companies that operate in the US medical equipment sector. IHI endeavors to track the performance of the Dow Jones US Select Medical Equipment Index, and has an average annual rate of return of 9.98 percent since its inception in May of 2006.
For investors looking for exposure to the health care equipment sector, IHI could be right up your alley. The fund is heavily weighted in its distribution – 86.03 percent – in health care equipment and also has a 12.68 percent holding in life science tools and services as well as smaller focuses in health care supplies, health care technology. IHI has 47 holdings, top five holdings of which investors will note are industry heavyweights such as:
Here is a look at these companies and why they are important for medical device investors.
Medtronic
Medical device investors are no doubt familiar with Medtronic, a global leader in healthcare solutions. The company makes everything from pacemakers to stents and from hydrocephalus shunts and drug pumps. With a market cap of $111 billion, the company is definitely among the heaviest hitters in the medical devices sector.
That said, Medtronic is also IHI's top holdings, with a 14 percent share of the fund's total holdings.
Abbott Laboratories
Abbott Laboratories is a diversified health care company with a vast portfolio of products. The company product line varies from nutritional products to diagnostics tools and pharmaceuticals. The company has a $64 billion market cap.
As the second largest holding of IHI, Abbott Laboratories makes up 9.46 percent of the fund.
Thermo Fisher Scientific
As a world leader in serving science, Thermo Fisher Scientific works to enable its customers to make the world healthier, cleaner and safer. The company provides the market with analytical instruments, equipment, software and services for research, manufacturing, analysis, discovery and diagnostics.
Thermo Fisher makes up 8.55 percent of IHI's total holdings. The company has a market cap of $57 billion.
Stryker Corp
As a medical technology company, Stryker provides a diverse selection of products and services in the fields of orthopedics, medical and surgical, and neurotechnology and spine to improve patient outcomes.
Year-to-date, Stryker has gained 18.4 percent on the whole, and has a current market cap of $41 billion. The company is fourth on the iShares US Medical Devices ETF holdings list, with a 5.74 percent holding.
Becton Dickinson
Rounding off the top five holdings in Becton Dickinson, a medical device company with products ranging from anesthesiology and diabetes care to IV catheters and pharmingen reagents.
Becton Dickinson has a market cap of $34 billion, and so far this year has seen a 4.8 percent increase year to date. IHI has 5.70 percent of its holdings invested in the company.

Have a suggestion for our content? Reach out to us on @INN_LifeScience! And don't forget to follow for real-time news updates.
Securities Disclosure: I, Vivien Diniz, hold no direct investment interest in any company mentioned in this article.