Israel: A Medical Device Powerhouse?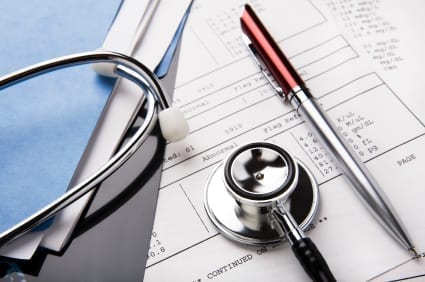 A look at Israel's medical device sector.
Israel has proven itself a hotbed for technology. From being a force to be reckoned with in the cybersecurity sector, and a leader in the with nanotechnology it should't be surprising that the country is also an innovator in the medical devices field.
In late 2015 Steven Schoenfeld, founder and chief investment officer of BlueStar Global Investors LLC, a New York-based firm that specializes in the Israeli capital markets told the Globe and Mail that "Israel, for 30, maybe 40, years has been a leader in basic medical research. They have some of the best practical operating hospitals and research hospitals in the world. They have pioneered all sorts of techniques. The speed of innovation from laboratory to practice is strong."

In a 2015 study from Israel's ministry of industry, trade and labour, the country had 725 medical device companies in operation that were leading the country's growth in the medical devices field. Driving the country's position in the medical devices field is "a lot of willingness to experiment which doesn't tend to exist in other societies," Guy David, a professor of healthcare management at the University of Pennsylvania's Wharton School said.
Medical device companies in Israel benefit from several options including government support. As
MDDI Online
highlights, the country's Office of the Scientist, now the Innovation Authority, provides financial support for research and development programs in all technology fields. The government provides support through incubator programs, which is geared at attracting global expertise to support local start ups.
Likewise, in being a hub for technological innovations, medical technology companies operating in Israel also benefit greatly from medtech giants looking at the country's enterprise sector for "innovative engineering and medical talent" MDDI Online reports. That said, many established medical technology companies like Johnson & Johnson (NYSE:
JNJ
), Becton Dickinson (NYSE:
BDX
)
and GE Healthcare (NYSE:
GE
) are active in Israel's medical space, with several even setting up local research and development centers within the country.
Finding funding in Israel for medical devices
For early-stage medical device companies, finding funding in Israel can sometimes be a challenge, as with any market. That said, companies looking for funding do have several options available to them.
Angel investing is quite prevalent in Israel. MDDI Online writes that angels are likely to be successful serial entrepreneurs who bring added value to companies. Likewise, companies always have the venture capital and public market routes to take. And of course, acquisition.
Improving pneumothorax response
For an example of the medical device innovation in Israel, The Jerusalem Post recently reported that Hebrew University students have developed a life-saving device to cope with pneumothorax – a medical emergency of collapsed lungs in stabbing victims. Currently, treating a pneumothorax involves two steps: a fast needle decompression of the thorax, followed by a 10-minute tissue separation and tube insertion procedure into the chest to drain air and blood allowing the lung to re-inflate. Unfortunately this procedure is a "laborious and technically difficult procedure", said Dr. Ariel Drori an internal medicine expert at the Hadassah University Medical Center.
Due to an influx in stabbings in Israel, members of the BioDesign: Medical Innovation program came up with a solution to solve the problem: ThoraXS, a one-handed thoracic portal opener that shortens the procedure time of the chest-tube insertion from minutes to under half a minute.
The device is has a closed knife-shape which allows medical staff to quickly penetrate the pleural space. From there, the mechanical opening mechanism permits quick and easy opening of a portal in which a chest tube can be quickly inserted.
The ThoraXS, according to Professor Yaakov Nahmias, director of the Hebrew University's Alexander Grass Center for Bioengineering noted that the annual market potential for the ThoraXS is in the area of $300 million.
Surgical robotics
Currently there are only a handful of surgical robots that are approved for use. These tools can provide doctors with better vision, precision, flexibility and control when performing minimally invasive procedures. Of the approved technologies, Israelis developed three.
Included in these innovations is the SpineAssist for minimally invasive spinal surgery, which was developed by Mazor Robotics and approved in 2004. Meanwhile, MedRobotics' Flex Robotic System is able to reach into body cavities beyond the surgeon's direct line of sight.
Of course, this is just a brief look at some of the innovations in a sector that puts Israel ahead of the curve in the medical device field.

Securities Disclosure: I, Vivien Diniz, hold no direct investment interest in any company mentioned in this article.