Israel a Top Region for Cybersecurity Investing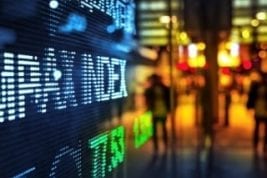 With 250 cybersecurity companies and a 20-percent share of global private cybersecurity investment, Israel is a region to watch for cybersecurity.
Though it has a relatively small population of 8 million, Israel is up there with the US, China, Russia and the UK in terms of cybersecurity sophistication.
The country has 250 cybersecurity companies and holds a 20-percent share of global private cybersecurity investment. Furthermore, it saw cybersecurity sales of over $4 billion last year, up 100 percent from 2014. These stats illustrate one key truth: Israel is currently a strong market for cyber investment and it's only getting stronger.
One thing driving Israel's cybersecurity industry is its National Cyber Bureau, an advising body for the prime minister, as well as the government and its committees. The Bureau recommends national cybersecurity policies and promotes their implementation at a national level.
However, the Bureau is not just concerned with national cybersecurity policies. It is also tasked with the promotion of research and development in the cyber field, the advancement of national education plans concerning cybersecurity, the encouragement of Israel's cyber industry and cooperation with relevant bodies abroad.

Ever-increasing demand for cybersecurity
The Israeli government is prescient to invest in the cybersecurity industry, as demand for these services is continually growing. Speaking to that theme, in an interview with the Financial Times, Eviatar Matania, head of the Bureau, outlined the various ways in which cyber attacks are set to increase in coming years.
Specifically, he said he foresees a rise in attacks on industrial systems, such as generators, vehicles, aircraft and medical devices. Furthermore, he cautioned against the danger of "cyber network influence" attacks, where social media is hacked to cause controversy and confusion (i.e. hackers reporting that the White House has been attacked on official news and social media channels).
This strong demand means that Matania has big plans for Israel's cyber industry. "We think the cyber revolution is the third revolution after the agricultural and industrial one, and it's going to change all of our lives," he told the publication.
Top Israeli cybersecurity companies
Previously, one of the biggest names on the Israeli cybersecurity scene was Adallom, a cloud-based security company. In 2014, Microsoft (NASDAQ:MSFT) acquired the company for a rumored $320 million. Currently, the largest Israeli cybersecurity company is Check Point Software Technologies (NASDAQ:CHKP), which has a market cap of $13.92 billion.

The country is also home to a range of smaller cybersecurity companies. With a market cap of $1.16 billion, Cyberark Software (NASDAQ:
CYBR
) is a strong mid-cap player. The company provides IT security solutions that protect against cyber attacks. On a much smaller scale, Cyren (NASDAQ:
CYRN
) creates IT solutions for web, email and transaction protection. This integrated cloud-based security company has a market cap of $57.88 million.
As these companies illustrate, the Israeli cybersecurity market is an exciting region for investors to consider. And many are betting that the country is only set to get hotter in the cyber industry.
This article was originally published on the Investing News Network on January 13, 2016.
Securities Disclosure: I, Morag McGreevey, hold no direct investment interest in any company mentioned in this article.