Israel: A Nanotech Superpower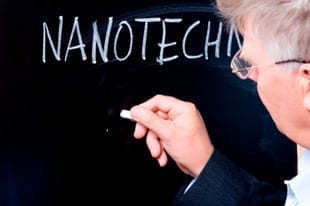 Israel has the third-largest concentration of nanotech startups, surpassed only by California's Silicon Valley and Boston's technology corridor.
Israel has already established itself as a key player in the cybersecurity, networking, social media and telecommunications sectors. But did you know that Israel is also a hotbed for nanotechnology research and development?
Israel has the third-largest concentration of nanotechnology startup companies, surpassed only by California's Silicon Valley and Boston's technology corridor. Overall, the country has around 80 companies both large and small working in its nanotech sector.
The nation made the decision to focus on nanotechnology in 2007. Within five years, the sector was booming, with more than $101 million invested in basic equipment and an additional $45 million invested in new infrastructure and facilities. The country has even pooled its intellectual resources together, creating the Israel National Nanotechnology Initiative — it's been charged with setting the country's goals and priorities for the advancement of the nanotechnology.

Israel as a nanotech superpower
Richard Robinson, a professor at Cornell University and a visiting scholar at the Hebrew University's Institute of Chemistry, has called Israel "ahead of the curve on nanotechnology research."
And how could it not be? To date, Israeli nanotechnology researchers have filed over 1,500 patents, published over 10,000 scientific articles and demonstrated success with 129 nanotechnology innovations.
One of those successful innovations, as the Times of Israel highlights, is "semiconductor nanocrystals that can emit and provide extra brilliance to light," making it possible to enhance the color of display screens. This success story was developed by Qlight, a company that was acquired by Merck (NYSE:MRK) in 2015.
Other projects in Israel's nanotechnology development pipeline include "water purification membranes, agents for oral drug delivery, inkjet digital printing systems, diagnostic tools, holographic storage systems — and an 'e-beam on a chip,' which is similar to a laser beam, to be used for semiconductor manufacturing."
"We have invested a lot of money in nanotech, but I am positive the investment will pay off big. We have so far 55 start-ups with unique ideas and projects that no one anywhere else is doing. If even just one of those turns into a billion-dollar company, that will have already made the investment worthwhile – and I believe we have a lot more than one of those unicorns on our side," commented Dan Vilenski, an Israeli entrepreneur who believes nanotech will be the country's next billion-dollar business.

Nanotech advancements
Named the most innovative startup at the 2015 Israeli BioMed WOW competition, Quiet Therapeutics has developed a technology that uses nanoparticles to transport drugs to cancer sites while minimizing adverse effects. GAGomers, as they are called, are lipid nanoparticle clusters coated with glycosaminoglycan hyaluronan. According to Israel Rising, the company's nanotechnology can be administered precisely to attack cancer cells. It has been tested successfully on ovarian cancer cells, and the company is now working on the testing phase with brain tumors.
Recently named Israel's best-performing tech stock, Nano Dimension (TASE:NNDM,OTCQX:NNDMY) is a 3D printing company that Bloomberg has dubbed "a source of hope for Israeli entrepreneurs struggling to secure venture capital." The company is using "advanced conductive and dielectric inks for ultra-rapid prototyping of complex, high-performance multilayer printed circuit boards."
Nanotech startup NanoLock is also working on something that is relevant to much of today's society. The company has developed a technology that kills bacteria inside an implant before they can invade the body and cause infections. According to CEO Dr. Ervin Weiss, NanoLock's system "allows for the manufacture of polymer plastics that have anti-microbial properties." That "can nearly eliminate bacteria that get into an implant, so that if any do get through, the body's immune system can easily defeat it."
What more can investors expect from Israel on the nanotech front? Well, that remains to be seen. However, investors and market watchers should not be waiting too long. The country will be hosting its fifth annual International Nanotechnology Confernce, NanoIsrael2016, next month. The conference runs from February 22 to 23 in Tel Aviv.
Securities Disclosure: I, Vivien Diniz, hold no direct investment interest in any company mentioned in this article.