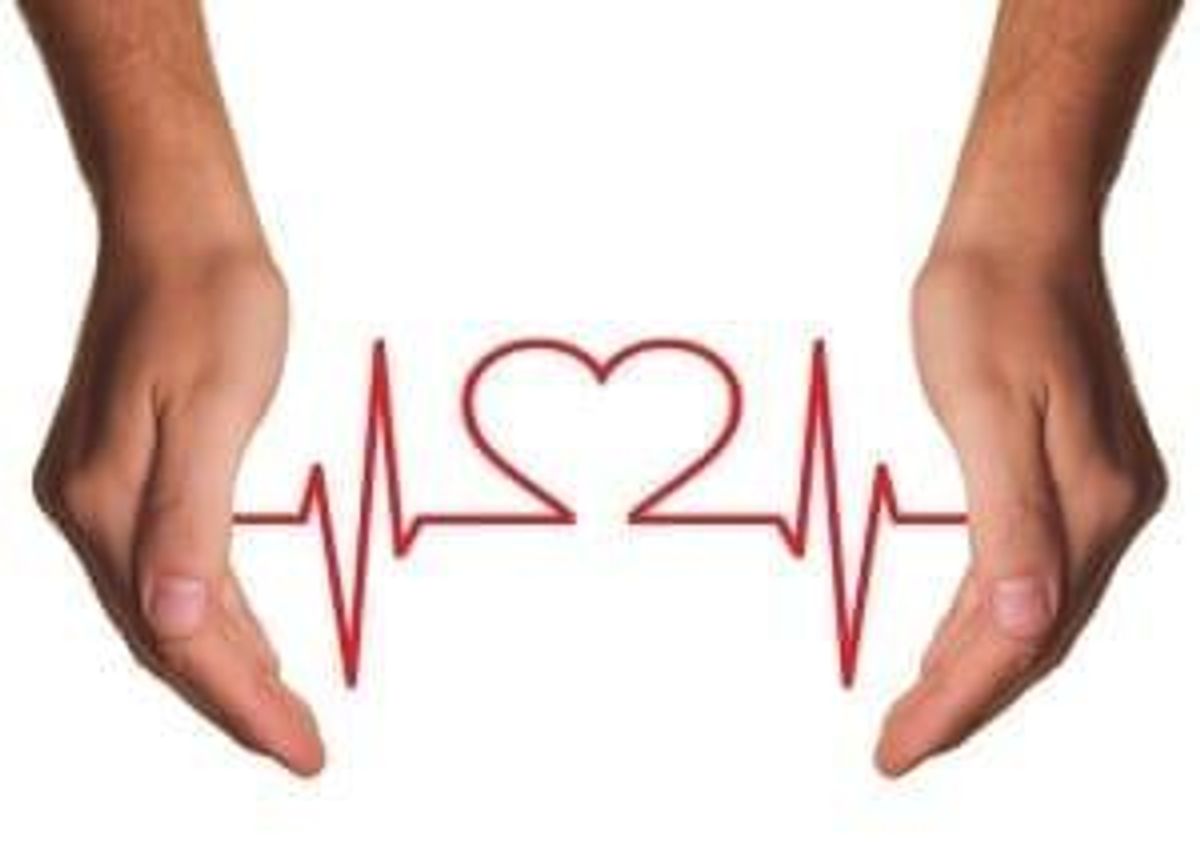 Realizing there was a need in the market for a device that can read more complex arrhythmias, BioSig developed the PURE EP system. CEO Greg Cash weighs in on the device here.
The market for electrophysiology (EP) devices sits at around $3 billion, and is expected to grow at a compound annual growth rate of over 12 percent — that makes it one of the few medical technology sectors set to experience double-digit growth. Similarly, the complex catheter ablation market is expected to see double-digit growth of about 10 percent per year.
Looking to capitalize on these growing markets is BioSig Technologies (OTCQB:BSGM), a medical device company focused on improving the clarity of signals in cardiac EP labs during EP studies and cardiac catheter ablation.
Cardiac catheter ablation is an invasive medical procedure used to treat patients with cardiac arrhythmias like atrial fibrillation, ventricular tachyarrhythmia and Wolf-Parkinson-White syndrome. Currently there are roughly 4 million people in the US that suffer from atrial fibrillation. However, only about 300,000 complex catheter procedures are performed in the US each year — that highlights a severe disconnect in the market.

Traditional cardiac EP devices were designed about 20 years ago, when less complex arrhythmias were being treated. Realizing there was a need for a device that can read more complex arrhythmias, BioSig developed the PURE EP system, "a high-fidelity cardiac signal acquisition and analysis system" that can treat atrial fibrillation and ventricular tachyarrhythmia.
Not only has the company developed a device that is able to read more complex arrhythmias, but it has also found a way to take the non-biological noise out of the equation.
"In the cardiac EP lab there is a lot of electrical equipment — stimulators, monitors, x-ray and fluoro equipment — that generates a lot of electrical noise," Greg Cash, CEO of BioSig Technologies told the Investing News Network. "We have a way to filter that noise out without compromising the signal quality."

So far, BioSig has compared its PURE EP device to current market devices on a pre-clinical basis in animal labs. Cash explained that to date, the company has seen a much higher signal quality, meaning that signals that were previously unavailable can be seen.
"Because of the fidelity of our system, we can see things that other systems can't see," Cash said about the early stage comparisons. What that means is that there is more information available to cardiac electrophysiologists, who can then better treat more complex arrhythmias with ablation.
Cash also highlighted the efficiency of the PURE EP system. Cardiac EP procedures that take up to eight hours due to unclear signals — that's because unclear signals can require cardiac electrophysiologists to leave the procedure room in order to determine if a signal is of interest or not.
"We are designing into our device the ability to do that kind of analysis without leaving the room. To do it in real time. We are hoping not only to improve the treatment of complex arrhythmias, but also to do it more quickly and efficiently," said Cash.

Catalysts on the horizon
Investors will be interested to know that BioSig has some exciting near-term catalysts, including the presentation of its pre-clinical data by the Mayo Clinic.
Beyond that, the company is looking to submit its 510(k) to the US Food and Drug Administration (FDA) for clearance to market in 2016.
"Our device, as classified by the FDA in the US, is a Class 2 medical device and it qualifies for what is called a 510(k) submission. That type of submission does not require human clinical data," said Cash. He explained that through the 510(k) process, the company will be "trying to prove safety and substantial equivalence to a product that is already in the marketplace."
He added, "PURE EP has a well-defined set of safety tests we need to do, and then we need to provide a 'paper submission' that shows that we are substantially equivalent to a device that they have already approved — a predicate device."
Once the company submits the 510(k), it will take anywhere from three to six months for it to receive the necessary approval from the FDA. From there, the company will look at collecting human data. As mentioned, human data is not required to get approval, but it is required to convince the medical community to buy the system and use it regularly. BioSig expects to start getting human data in the first half of 2017.
Looking ahead to the next five years, BioSig could become a viable takeover target. In that regard, Cash was clear that the company's end goal is to ensure the most value for shareholders. "If that is the right thing for shareholders, then it's the right thing for the company," he said.
Until then, investors can look forward to some exciting catalysts on the company's horizon.

Securities Disclosure: I, Vivien Diniz, hold no direct investment interest in any of the companies mentioned in this article.Editorial Disclosure: BioSig Technologies was not a client of the Investing News Network at the time this interview was conducted. This article is not paid-for content.The Investing News Network does not guarantee the accuracy or thoroughness of the information reported in the interviews it conducts. The opinions expressed in these interviews do not reflect the opinions of the Investing News Network and do not constitute investment advice. All readers are encouraged to perform their own due diligence.
Featured
Investing News Network websites or approved third-party tools use cookies. Please refer to the cookie policy for collected data, privacy and GDPR compliance. By continuing to browse the site, you agree to our use of cookies.