5 Top Genetics News Stories of 2019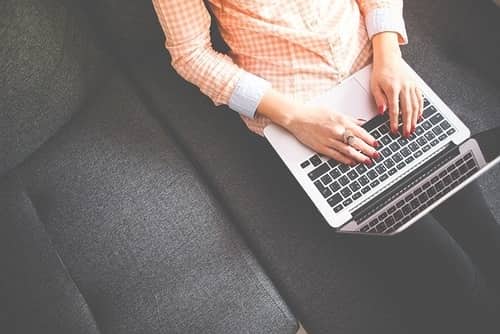 What caught the attention of readers in the genetics market this year? We've compiled a list of our top genetics news stories of 2019.
The genetics industry is catching the attention of investors and the life sciences sector as a whole, and it is shaping the way other industries within the space are operating.
From stem cell research, gene therapy and genetic testing to CAR-T cell therapies and CRISPR technology, the overarching genetics sector offers investors unlimited exposure to a wide range of companies making advancements in the space.
With the year wrapping up, the Investing News Network is bringing investors a look at our five top genetics news stories, according to our readers.
At the beginning of May, the US Food and Drug Administration (FDA) provided a set of guidelines for advancing efforts in gene therapy. At the time, the agency made plans to set forth better review and safety reporting requirements for gene therapy protocols thanks to scientific expertise from its Center for Biologics Evaluation and Research.
"FDA has made it a priority to field a strong bench of highly skilled and knowledgeable experts in the cutting edge science behind gene therapy, including genome editing technologies, novel gene delivery methods and advanced manufacturing technologies," the agency said.
Atossa Genetics (NASDAQ:ATOS) received a significant boost in its share price in March thanks to the FDA granting the company an approved expanded access program for its oral version of Endoxifen.
Endoxifen was previously approved by the FDA to prevent new and recurring diseases in patients with breast cancer. At the time, the oral version of the drug was only available to the one patient who participated in the program.
"We are extremely pleased that this patient not only benefited from Endoxifen prior to her surgery, but that the FDA agrees that continued Endoxifen therapy is appropriate for this pre-menopausal patient," Dr. Steven C. Quay, president and CEO of Atossa Genetics, said in the release. "This positive progress supports our expansion of oral Endoxifen clinical trials."
Shares of the company skyrocketed over 368 percent following its announcement.
At the start of the year, Sarepta Therapeutics (NASDAQ:SRPT) entered into a partnership with Aldevron for the plasmid DNA for Sarepta's pipeline of programs.
As per the terms of the agreement, Sarepta was to receive GMP-grade (good manufacturing practice) plasmid from Aldevron to go towards its gene therapy program, among other things.
In March, Frelii (OTC Pink:FRLI) — which was trading on the OTCQB at the time — entered into a memorandum of understanding with a range of organizations to further explore and enhance areas of genetics and "potential clients' quality of life."
Ian Jenkins, CEO of Frelii, said in the release that the companies taking part in the collaboration had individually developed a range of technologies, methods, processes and solutions that offer game-changing collaborations and innovations.
"By working together, we will collectively continue to outpace competitors and more rapidly advance the science and real-world practicality of leveraging genetic data for the good of humanity," Jenkins said.
In September, Australia-based Mesoblast (ASX:MSB,NASDAQ:MESO) partnered with Grunenthal, a German company, to market and develop Mesoblast's stem cell therapy for lower back pain.
Mesoblast was to receive up to US$150 million upfront in addition to milestone payments before the product was launched. At the time, a Phase 3 study was underway for the treatment, called MPC-06-ID, and was expected to have data read out sometime in 2020.
Don't forget to follow us @INN_LifeScience for real-time news updates!
Securities Disclosure: I, Jocelyn Aspa, hold no direct investment interest in any company mentioned in this article.