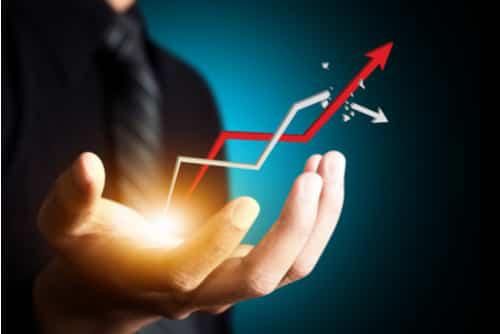 Shares of Atossa Genetics were up over 368 percent on Thursday to close at US$7.07 following the approval from the FDA.
Shares of Atossa Genetics (NASDAQ:ATOS) surged significantly on Thursday (March 14) after the US Food and Drug Administration (FDA) granted an approved-expanded access program for the company's oral version of Endoxifen.
According to the press release, the agency gave Atossa Genetics' drug the nod for use as a post-mastectomy treatment in a pre-menopausal, estrogen-receptor positive (ER+) breast cancer patient, who completed a three-week course of the company's oral drug before surgery under the FDA-approved expanded access program.
Atossa Genetics' stock climbed over 368 percent following Thursday's announcement to close the trading session at US$7.07. Shares of the company had previously closed at US$1.51 on Wednesday (March 13).
"We are extremely pleased that this patient not only benefitted from Endoxifen prior to her surgery, but that the FDA agrees that continued Endoxifen therapy is appropriate for this pre-menopausal patient," Dr. Steven C. Quay, president and CEO of Atossa Genetics, said in the release. "This positive progress supports our expansion of oral Endoxifen clinical trials."
Endoxifen a metabolite of tamoxifen and was approved by the FDA in order to prevent new and recurring diseases in breast cancer patients. However, as a result of the FDA's expanded access program, Atossa Genetics' oral drug is only available to the one patient. The Institutional Review Board must also grant approval before the oral Endoxifen is given to the patient.
The patient's tumor activity from the biopsy was then compared at the surgery date and demonstrated that the cancer biological activity went down 50 percent in terms of Ki-67 activity and was reduced more than 20 percent in estrogen receptor content.
Atossa Genetics first revealed the expanded access program in in December, which said the patient's physician was "reluctant to use this preoperative therapy" due to it inducing menopause and having other "serious side effects."
"We worked with the physician to apply to the FDA to provide "expanded access" … to this patient under an Investigational New Drug application," Quay said in December. "We are very pleased to report that the FDA approved this single-patient study, and the patient is currently receiving our proprietary oral Endoxifen preoperatively."
In a press release issued in February reporting on the results from the expanded access program, the company said there was no safety or tolerability issues and that the patient's surgery was successfully completed. Quay added that Atossa Genetics is proceeding with a Phase 2 study with oral Endoxifen "in this pre-operative, or 'window of opportunity,' setting in Australia."
February's press release indicates that the pilot phase of the study will first enrol up to eight newly-diagnosed ER+ and HER2 negative stage one or two invasive breast cancer that requires either a mastectomy or lumpectomy. These patients will receive the oral Endoxifen for roughly 21 days from the date of diagnosis up to the day of surgery.
While shares of Atossa Genetics skyrocketed on Thursday, after hours trading bumped its stock back down 7.64 percent to US$6.53. Most recent analyst consensus on TipRanks currently ranks the company as a "Moderate Buy" with an average price target of US$5. Year-to-date, shares of Atossa have moved upwards of more than 500 percent since US$1.16 on January 2.
Don't forget to follow @INN_LifeScience for real-time updates!
Securities Disclosure: I, Jocelyn Aspa, hold no direct investment interest in any company mentioned in this article.