Jan. 02, 2019 03:40PM PST
Genetics Investing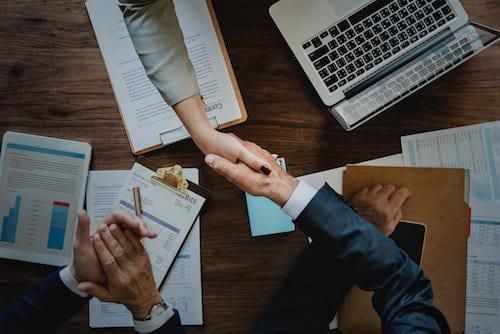 The new partnership is set to be long-term and strategic for the plasmid DNA for Sarepta's pipeline programs.
Sarepta Therapeutics (NASDAQ:SRPT) announced a new genetics partnership with Aldevron on Wednesday (January 2).
The latter is a leading producer of custom nucleic acids, proteins and antibodies for the biotechnology industry. The new partnership is set to be long-term and strategic for the plasmid DNA for Sarepta's pipeline programs.
Under the terms of this agreement, Sarepta will receive GMP-grade (good manufacturing practice) plasmid from Aldevron. It will be for its micro-dystrophin Duchenne muscular dystrophy (DMD) gene therapy program and Limb-girdle muscular dystrophy (LGMD) programs. It will also guarantee the necessary capacity and dedicated manufacturing slots for these programs
The plasmid may also be used for other future gene therapy programs, consisting of Charcot-Marie-Tooth, MPS IIIA, Pompe and other CNS diseases. The agreement and plasmid will support Sarepta's clinical trials along with commercial supply.
Doug Ingram, Sarepta's president and CEO, said in the release this agreement aligns with the company's highest priority of building a "robust supply chain and scalable manufacturing.". He added Aldevron is globally recognized for its plasmid DNA. The agreement will supply sufficient product for Sarepta's objectives.
Alongside its gene therapy drug candidates, Sarepta has a number of RNA-targeted therapies. The company has one approved product for DMD, Exondys, for patients with a mutation of the DMD gene. Another development program is in the gene editing category with CRISPR/CAS9 in collaboration with Duke University.
Aldevron's produces a variety of in-stock plasmid DNA and for a variety of research methods. Plasmids are DNA molecules separated from a chromosomal DNA and can replicate on its own. The biotech industry uses the plasmids to develop gene-based therapies.
Plasmid DNA production is just one of Aldevron's specialties. The company also works on protein production, antibody development and other related services such as RNA production and long term storage.
The company also offers expert support for every stage of life science companies program development. Aldevron's DNA GMP manufacturing site is the largest facility in the world.
Investor Takeaway
Over the trading period on Wednesday, Sarepta's share price decreased three percent to US$105.78, as of market close.
On TipRanks, Sarepta has a high price target of US$270 over the next six months. On December 28, Timothy Chiang with BTIG reiterated a "Buy" target for the company with a US$190 price point. Chiang said in a note to investors the company's current dip in share price represents a "potential buying opportunity."
Based on this news, Sarepta is more geared up to work on its ongoing programs in its pipeline. Investors interested in the company will want to keep an eye for more news on the company for its gene therapy programs.
Don't forget to follow @INN_LifeScience for real-time updates!
Securities Disclosure: I, Gabrielle Lakusta, hold no direct investment interest in any company mentioned in this article.