The New Normal in Biotech: "Show Us the Money"
As investors raise concerns about the time and costs associated with getting new drugs to market, North American biotechs are being pushed in the direction of creating more value-based medicine.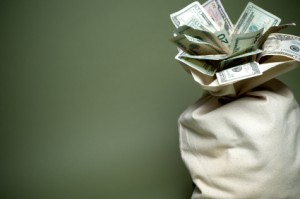 Are we heading towards pharmageddon, or is the recent trend toward shrinking investments in the life sciences industry a non-event like Y2K? This question was posed recently at BioPartnering North America, an annual conference in Vancouver that aims to match North American biotechs with investors.

Life sciences is inherently a tough business and a high-risk investment proposition. Currently, investors in both the public and private capital markets are showing notable reticence towards the industry. In some parts of the venture capital industry, there are concerns over the lack of public market liquidity; at the same time, escalating costs in getting discoveries past the testing stage and out to paying customers have investors fretting over how long it takes for products to come to market.
As Bruce Jenett, senior counsel at California law firm DLA Piper, asked during a panel discussion at BioPartnering North America, "what the heck is going on?"
Outcome- or value-based medicine, which is not new to the United Kingdom, but is only now penetrating the North American market, is becoming more the norm, according to Jenett.
"Does it work? Is it cost effective? Because we're not going to pay for it if it's not. What could be more logical than that? But that's really grinding even the smaller companies," Jenett said.
Rajeev Dadoo, partner at SR One, the venture capital arm of GlaxoSmithKline (NYSE:GSK,LSE:GSK), which invests in emerging life sciences companies, said the marketplace now is different than it was even a few years ago.
"In general, the assessment from a bunch of perspectives is it used to be more heavily dependent on the science and maybe a clinical rationale," he said during the panel discussion. "We really need to see the rationale now why going after that target will result in … a payer down the road be[ing] willing to pay for this."
Having that mindset early on helps the management teams of these biotech companies because that attitude is what acquiring companies and investors are looking at, Dadoo said.
It's no longer just about sound research and scientists with an idea, he believes. Rather, in today's current investing climate, investors expect companies to expand their pipeline and have a product that customers will pay for because it's a more efficient and effective drug or delivery system.
"But given the realities we face in the US and Canada, that's a tough business model to go after where you expect people to pay more for medicine than they do now," he said. "They're very sensitive to paying unless there is a significant benefit."
Cancer researchers seek a piece of the investment pie
In pitches at BioPartnering North America, biotechs across North America emphasized to potential investors that the products they are developing are significantly better those currently on the market — and as such, customers and health authorities will be willing to pay for them.
While the search for cures for diseases like Alzheimer's remains one of the top priorities for life sciences companies, many companies at the conference are in the midst of seeking funding for research on oncology, the treatment of cancer. Here are three such participants:
Lorus Therapeutics (TSX:LOR) is a biopharmaceutical company in Toronto with three oncology products in its pipeline that are in or past the preclinical testing stage. Two of its drugs, IL-17E and LOR-253, are focused on solid tumors, while LOR-500 focuses on "develop[ing] potent, first-in-class small molecule inhibitors of maternal embryonic leucine zipper kinase (MELK)," according to the company's website. The expression of MELK is connected to poor prognosis in breast cancer. Lorus is looking at developing new drug candidates that can be used either alone or in combination with other drugs to successfully manage cancer.
Critical Outcome Technologies (TSXV:COT), which is based in London, Ontario, has a proprietary technology called CHEMSAS, which uses a series of computer models to identify the compounds that are most likely to be successfully incorporated into disease-specific drug discovery. CHEMSAS screens compounds based on an optimal profile of probable properties.
"If you start with better starting points, you have better outcomes," said Dr. Wayne Danter, president and CEO of the company, during a presentation to investors in Vancouver. "We start with computer simulations that have high probability outsets." Critical Outcome Technologies also has a drug candidate called COTI-2, an oral agent with low toxicity that is used in outpatient therapy for multiple cancers. The company is targeting the drug for ovarian, endometrial and pancreatic cancer markets, which Danter said could be worth more than $4.65 billion by 2018.
PlantForm, a biotech spun from research conducted at University of Guelph, is targeting Herceptin, one of the best-known breast cancer drugs on the market. Combined with chemotherapy, Herceptin has already been found to reduce by 50 percent the rates of recurrence of the type of breast cancer that affects between 20 and 25 percent of patients. The drug is made by San Francisco-based biotech Genentech, which is now part of Swiss pharma Roche Holding (OTC Pink:RHHBY).
Treatment costs for Herceptin are about $40,000 a year and it has a market of $6 billion. Using biological drug substances in tobacco plants, PlantForm aims to produce a drug similar to Herceptin at a lower cost. The technology platform produces a broad range of antibody drugs and vaccines in greenhouse-grown tobacco plants and has shown in proof of principle studies that it can use the tobacco plants to reproduce a drug with similar properties to the name brand. 
"With our system, we can produce Herceptin at one-tenth the cost," said Dr. Don Stewart, CEO of PlantForm. The company has raised $2 million and is looking to raise $10 million in equity to head into Phase 1 human clinical trials in 2014, Stewart said during a pitch to investors. In looking for biosimilar drug candidates that the company can create at a lower cost than those on the current market, PlantForm is matching its development timeline with the expiration of patents. Drugs have to have a minimum market of $2 billion, and initially Plantform was looking at 30 potential drug candidates; it has now whittled that number down to three.
Securities Disclosure: I, Andrew Topf, do not hold equity interests in any of the companies mentioned in this article.