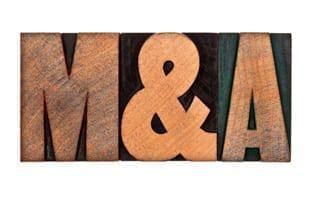 Rumor has it that offers are being made to acquire Relypsa.
It's easy to gain investor attention when rumor has it that a company being targeted for acquistion. That happens to be the case today for Relypsa (NASDAQ:RLYP), a biopharmaceutical company focused on developing medicines for conditions often overlooked and left untreated, particularly treatments for high blood potassium. And from the sounds of it, Relypsa is fielding offers from a number of buyers.

The company has enjoyed a significant increase in its share price, climbing as much as 78 percent, before settling back down for the day with 68 percent in gains, giving it a nearly $1 billion market capitalization. According to Reuters, the biopharmaceutical company is working with investment bank Centerview Partners Holdings LLC to review the offers on the table. However, the discussions are in their early stages and might not amount to anything. It is important to note that 17 percent of the company's shares are owned by its largest investor, OrbiMed Advisors, LLC.
According to analysts at Cantor, the potential buyout of Relypsa makes sense. "This is consistent with our view that the shares have strategic value given the larger opportunity in the hyperkalemia and limited competition. Our PT is $42 which is based on the average of two valuation methodologies: discounted revenue and DCF," the firm said in a note.
Acquisition talks are not new
Investors should be familiar with Relypsa, as the company gained in popularity last year when the first rumors of a sale surfaced after AstraZeneca (NYSE:AZN) announced plans to acquire Relypsa's competitor, ZS Pharma. Both Relypsa and ZS Pharma were neck in neck working on a treatment for hyperkalemia. Last October, Relypsa secured FDA approval for Veltassa, the newest treatment for hyperkalemia in 50 years.
That said, it is not surprising that interest in acquiring Relypsa has been piqued once again. StreetInsider noted that last fall, sources hinted that pharmaceutical heavyweight, Merck (NYSE:MRK) was interested in acquiring the biopharma company. Furthermore, following ZS Pharma's acquisition, Reuters noted that "[s]everal companies that unsuccessfully bid for ZS Pharma have reached out to Relypsa."
Reuters also noted that Relypsa has also fallen victim to the biotech sell-off, dropping of significantly since August of 2015. With more rumors circling that the larger players in the sector are looking to pick off undervalued biotech assets, these rumors are certainly a welcome breath of air for investors fearing a stagnant market.
Relypsa shares ended the day trading at $24, a significant move up from market open at $14.

Don't forget to follow us @INN_LifeScience for real-time news updates.
Securities Disclosure: I, Vivien Diniz, hold no investment interest in any of the companies mentioned.