Biotech Trends 2019: M&A Slows, CNS Therapies Make Headlines
Dec. 12, 2019 03:30PM PST
Biotech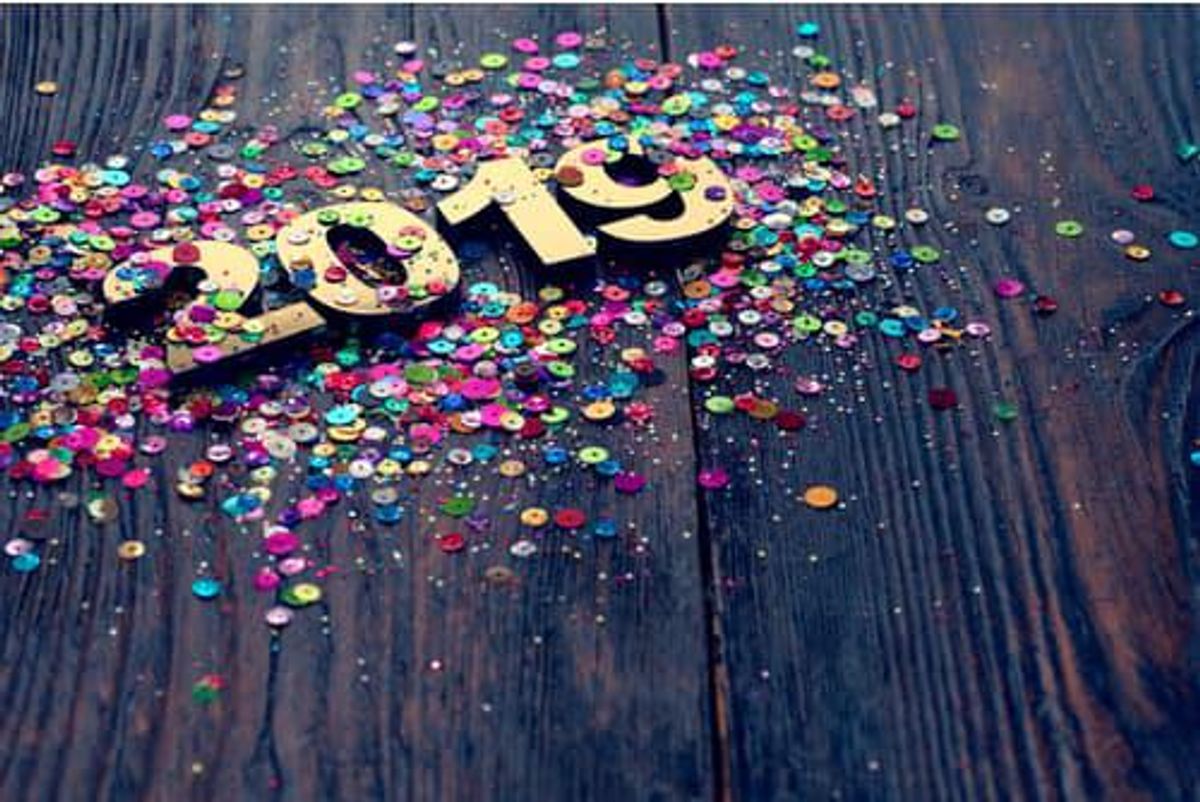 2019 marked another critical year of growth for the biotech market. Learn about key biotech trends before the new year begins.
This year was another crucial one for biotech thanks in large part to initial public offerings (IPOs), merger and acquisition (M&A) activity and niche therapeutic areas garnering attention.
During the year, while the number of IPOs slowed in comparison to last year, some of the largest M&A deals ever were made in the space. Treatments for central nervous system (CNS) diseases were prominent during the year, although some results were more promising than others.
To wrap up the year, the Investing News Network (INN) spoke with biotech industry experts to learn their thoughts on the market in 2019 and what they think are the key points investors should note.
Biotech trends 2019: IPOs
The year continued to see a high number of biotech IPOs emerge, with at least 47 as of the time of this writing, according to Brad Loncar on LoncarBlog; however, that number is lower than the number of IPOs in 2018, when there were approximately 58 biotech-related IPOs.
With the US government shutdown kicking off the year, it's not surprising that the number of IPOs dimmed, particularly in the early part of 2019. Case in point — there were only 13 IPOs in Q1 totaling US$1.04 billion, representing a 6 percent decrease in total IPOs and a 14 percent decline in value compared to 2018.
Notable biotech IPOs in Q1 include TCR2 Therapeutics (NASDAQ:TCRR) at US$15 per share, along with Precision BioSciences (NASDAQ:DTIL).
After the slow start to the year, activity picked up during Q2. Data from EvaluatePharma shows that there were roughly 20 biopharma-related public launches totaling nearly US$2 billion.
The largest biotech IPO of the first half of the year came in June thanks to Adaptive Biotechnologies (NASDAQ:ADPT), which raised approximately US$300 million in its public offering. Shares of the company soared over 90 percent — from its pricing of US$20 to US$38 — after launching.
However, by Q3, there was a drastic slowdown in IPO activity, with only seven during the summer months worth a combined US$599 million. The largest biotech IPO of the quarter was SpringWorks Therapeutics (NASDAQ:SWTX), which raised US$190 million in Q3 and launched in mid-September.
The last quarter of the year had notable launches from BioNTech (NASDAQ:BNTX) at US$15 per share, Veila Bio (NASDAQ:VIE) at US$19 per share and Oyster Point Pharma (NASDAQ:OYST) at US$16 per share.
Biotech trends 2019: M&A activity
Every year, M&A activity in the biotech space continues to make headlines, and 2019 was no different — particularly in the first quarter of the year.
In an interview with INN during the first quarter, Irene Birbeck, partner with Clarkston Consulting, highlighted some of the key M&A transactions during the period. In particular, Birbeck noted Bristol-Myers Squibb's (NYSE:BMY) US$74 billion acquisition of Celgene.
Although Bristol-Myers Squibb announced the proposed acquisition at the start of the year, the planned merger went through some roadblocks and wasn't officially completed until November.
Pratik Pangaonkar, senior editorial analyst at GlobalData (LSE:DATA), touched on other key M&A activity throughout the year in an interview with INN.
"The year began with a lot of discussions, a lot of optimism, with M&A happening around big companies," he said, mentioning a deal that closed at the start of the year: Takeda Pharmaceutical's (NYSE:TAK) completed acquisition of Shire.
Pangaonkar also touched on AbbVie's (NYSE:ABBV) proposed US$63 billion acquisition of Allergan (NYSE:AGN), first announced in June. In October, Allergan shareholders gave the nod of approval for the acquisition to go ahead. Then, in mid-November, AbbVie gave an expiration extension date from November 22 to December 31 of this year.
While its valuation pales in comparison, Pangaonkar also talked about Eli Lilly & Co.'s (NYSE:LLY) US$8 billion acquisition of Loxo Oncology, which was initially revealed in January and completed in February.
Data from EvaluatePharma shows that US$92.2 billion in biopharma deals were announced in Q1, while the second quarter saw a minor drop in deals to US$81.1 billion. However, the third quarter saw its lowest number since Q3 2018 at US$8.4 billion, a massive drop.
Data from Chimera Research Group shows that as of December 9, during the last quarter of the year there were eight deals worth just over US$21 billion.
The largest M&A deal of the quarter came at the hands of Novartis' (NYSE:NVS) proposed merger with The Medicines Company (NASDAQ:MDCO), which is valued at US$9.7 billion. As per a press release, it is estimated the deal will close in the first quarter of 2020.
With M&A activity slowing down in the second half of the year, Samuel McLeod, also a senior editorial analyst at GlobalData, told INN, "(It's) tough to put a finger on exactly why (M&A activity) trended downwards. … The beginning of the year, it really kicked off quite strongly."
Biotech trends 2019: CNS therapies
CNS treatments were at the forefront in 2019, with developments being made for mental health conditions, Alzheimer's disease and a range of other neurological diseases.
Pangaonkar told INN that one development that caught his eye was positive results from Karuna Therapeutics' (NASDAQ:KRTX) treatment KarXT, announced in mid-November. KarXT met its primary endpoint in a Phase 2 clinical trial in patients with schizophrenia who have acute psychosis. As a result, shares of the company soared over 450 percent from its previous close to US$96 on the day of the news.
In terms of Alzheimer's treatments, Pangaonkar touched on Biogen's (NASDAQ:BIIB) plans to file for regulatory approval of aducanumab, an investigational therapy to treat early Alzheimer's.
"The drug had actually failed its Phase 3 analysis in March," Pangaonkar said. "Somehow, miraculously, Biogen resurrected after factoring in all of the data."
Smaller companies like INmune Bio (NASDAQ:INMB) also had notable achievements during the year in Alzheimer's treatments. INmune Bio received a US$1 million grant from the Alzheimer's Association to advance its drug candidate Xpro1595.
In an interview with INN at the time, INmune Bio CFO David Moss said that the drug candidate is able to reduce neuroinflammation and cell death in animals.
"(A) big part of what causes Alzheimer's is this synaptic pruning in cell death, which is caused by inflammation," Moss explained. "(I)f neuroinflammation (can be reduced) … cell death and synaptic pruning (can as well)."
However, it wasn't all good news for Alzheimer's treatment developments. Crenezumab, which was developed by Roche (OTCQX:RHHBY) and discovered by AC Immune (NASDAQ:ACIU), was in its Phase 3 CREAD 1 and 2 clinical studies for early Alzheimer's; however, Pangaonkar noted, the studies were discontinued, although Roche's other Alzheimer's programs will still go ahead.
According to Pangaonkar, the trials being terminated did lead to a drop in the company's share price.
Biotech trends 2019: Investor takeaway
Every year there will always be ups and downs in each sector, and the biotech industry is no different. M&A activity continues to be promising and exciting for investors to keep an eye on, while watching public launches of companies entering the space can be a rollercoaster of its own. 
Additionally, clinical trials, US Food and Drug Administration approvals and drug commercialization are still key milestones investors in the space should pay close attention to.
If one thing is clear, it's that companies in the biotech space are certainly keen on making headway in niche therapeutic areas. While some results this year were disappointing, 2020 holds promise.
Don't forget to follow@INN_LifeScience for real-time updates!
Securities Disclosure: I, Jocelyn Aspa, hold no direct investment interest in any company mentioned in this article.
Editorial Disclosure: The Investing News Network does not guarantee the accuracy or thoroughness of the information reported in the interviews it conducts. The opinions expressed in these interviews do not reflect the opinions of the Investing News Network and do not constitute investment advice. All readers are encouraged to perform their own due diligence.
Investing News Network websites or approved third-party tools use cookies. Please refer to the cookie policy for collected data, privacy and GDPR compliance. By continuing to browse the site, you agree to our use of cookies.