INmune Bio Pursues New Clinical Trial To Treat Alzheimer's Disease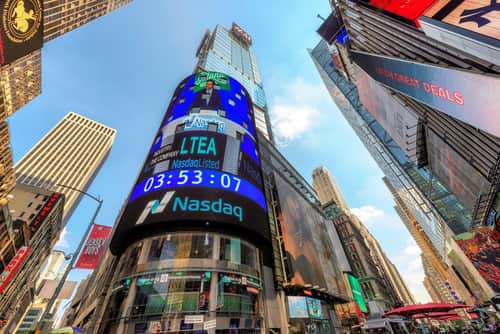 In addition to recently listing on the NASDAQ, INmune Bio has received US$1 million to develop its latest drug candidate, Xpro1595, to treat Alzheimer's disease.
While INmune Bio (NASDAQ:INMB) may be newly listed on the NASDAQ Capital Market, its three drug candidates already have notable milestones for investors to look forward to this year alone.
Case in point, on February 11 — one week after closing its initial public offering — INmune Bio unveiled it had been awarded a US$1 million grant to develop its latest drug candidate, Xpro1595, to treat Alzheimer's disease.
Although the company is largely focused on developing therapies geared towards the innate immune system in cancer, David Moss, CFO of INmune Bio, told the Investing News Network (INN) the company is 'excited' about its move forward with a clinical trial for Xpro1595 thanks to the support from the Alzheimer's Association.
The drug candidate, which Moss said is a selective TNF (sTNF) inhibitor, was shown to reduce neuroinflammation and cell death in animals.
According to the company, XPro1595 selectively neutralizes sTNF and boosts Transmembrane (tmTNF) "to improve overall cognitive function, enable the removal of toxic cellular debris and normalize the immune system."
"[A] big part of what causes Alzheimer's is this synaptic pruning in cell death which is caused by inflammation," Moss explained. [I]f neuroinflammation [can be reduced] … cell death and synaptic pruning [can be reduced]."
He further explained that because neuroinflammation was reduced in animals, the company now wants to translate that into clinical trials for people.
"[T]o get the grant from the Alzheimer' Association, we had to get approval for our clinical trial which is going to take place in Australia," Moss explained, adding that thanks to the approval granted in February, the company anticipates enrolling patients in either April or May.
With the grant from the Alzheimer's Association, the company will be able to enter clinical trials, which it said it would not be able to do without the support from the organization.
"We weren't going to pursue it unless we had the backing and support of a third party group," Moss said. [W]hen the Alzheimer's Association stepped forward, we were just absolutely ecstatic to move forward with the clinical trial."
Moss told INN that in addition to the first patient being dosed sometime this spring, the trial will enroll 18 patients in total in three different cohorts. He said that when the company designs its clinical trials, it "wants to know answers relatively quickly."
"Because we're an immunology company, we can look at immunological biomarkers," he said, explaining that means the company can measure the results in a timely fashion.
He said the trial, which will last for 12 weeks, will measure biomarkers of inflammation at zero, six and 12 weeks and will additionally measure other areas, such as safety and chronic fatigue syndrome (CFS), to name a few. While Moss said the company won't be able to measure cognition in this trial, if it shows a decrease in neuroinflammation, Moss believes it will be indicative that if the trial extends or moves into Phase 2, "it will be a very good indicator of cognition."
In addition to the company's phase 1 trial for XPro1595, INmune Bio is actively developing therapies that target innate symptoms in cancer. Moss said that the majority of companies in the immuno-oncology space are focused on the adaptive immune system, while INmune Bio is targeting the innate system.
"[INmune Bio's] belief is that if you want to provide an effective therapy against a majority of cancer patients, you have to have both the innate and the adaptive immune system involved in combating disease," he said.
With so many companies focusing on the adaptive immune system, INmune Bio said that most current immunotherapies ignore half of the immune system, which leads to patients not responding to treatment.
"[What INmune Bio] wants to do is … look into the innate immune system, see what components went wrong and then with our drugs be able to fix them," Moss said.
The company currently has two drugs in clinical trials or entering clinical trials that are geared towards innate immune response cells. INmune Bio's lead product, INKmune, is designed to make the body's Natural Kill (NK) cells attack the disease that it might otherwise ignore. The company anticipates this will start clinical trials in women with refractory ovarian cancer towards the end of the first quarter of 2019.
Meanwhile INmune's other innate immuno-oncology product, INB03, inhibits myeloid derived suppressor cells (MDSC), which often cause treatment resistance to cancer therapies. This drug began a phase 1 trial in Australia in Q3 2018.
With INmune Bio having only recently launched on the public markets, there's certainly plenty of milestones for investors to keep an eye on throughout the year. Moss said that out of its three programs in the clinic this year, all but one will read out data in 2019 with the potential to roll into phase 2.
"Each of the markets that we address in the three applications are …very very large unaddressed markets and I think that if we ring the bell on any positive data in the markets that we're playing in, I think a lot of people will be watching," Moss said.
Since launching on the NASDAQ on February 4, shares of INmune Bio have dipped slightly from US$8 to US$7.43 as of market close on Tuesday (February 19).
Don't forget to follow @INN_LifeScience for real-time updates!
Securities Disclosure: I, Jocelyn Aspa, hold no direct investment interest in any company mentioned in this article.
Editorial Disclosure: The Investing News Network does not guarantee the accuracy or thoroughness of the information reported in contributed article. The opinions expressed in these interviews do not reflect the opinions of the Investing News Network and do not constitute investment advice. All readers are encouraged to perform their own due diligence.