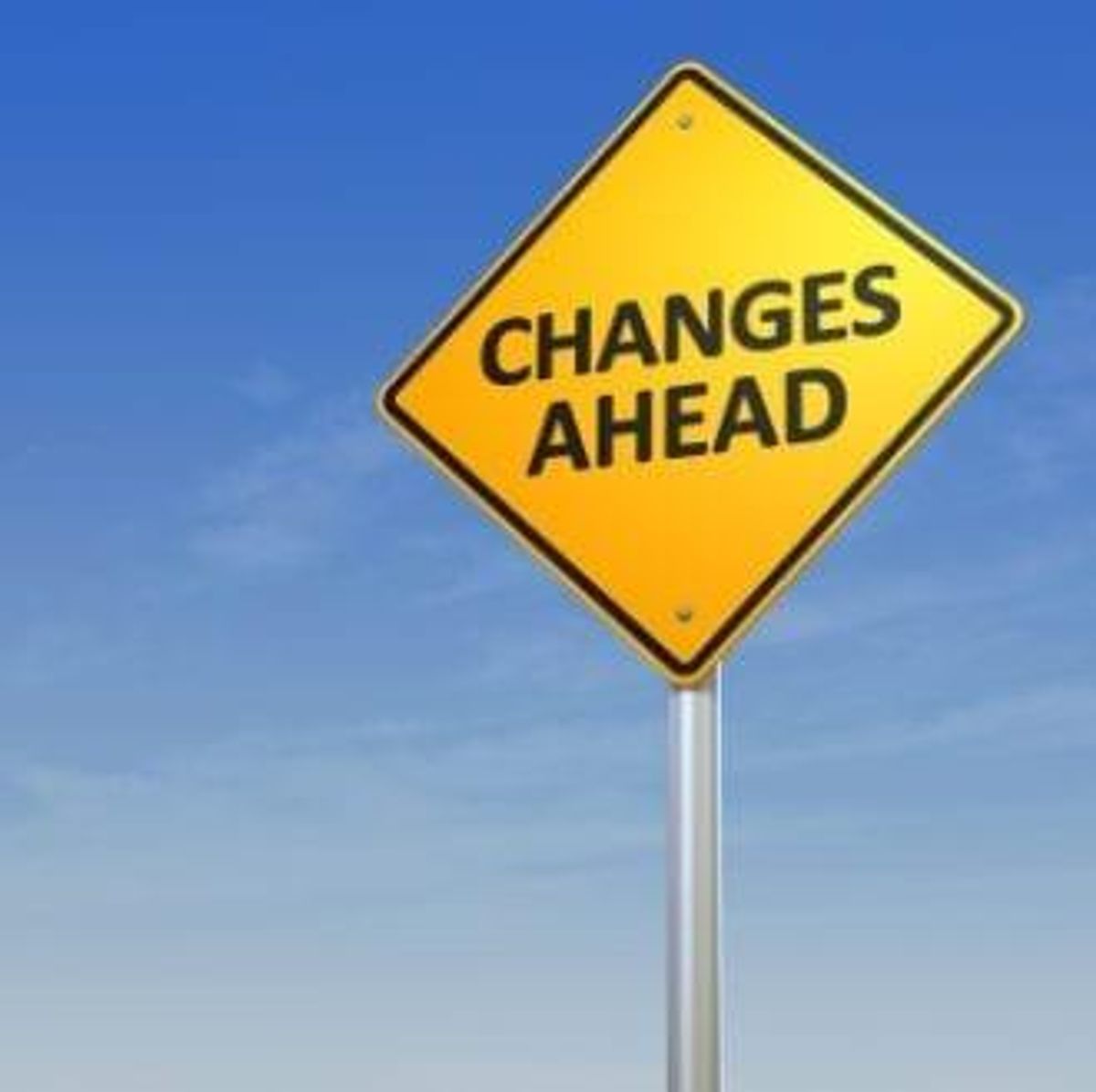 No doubt about it—2016 was a tumultuous year for biotech. But that doesn't mean you should be afraid of this sector.
No doubt about it—2016 was a tumultuous year for biotech. But that doesn't mean you should be afraid of this sector.
"With the elections behind us, we expect biotech to reverse course and move back into an uptrend," Andrew Kucharchuk, CEO of OncBioMune (OTCQB:OBMP), predicted. He's watching for "some tailwinds to start rolling in again as value hunters catalyze the sector."
Of course, biotech investors are eager to know what form those tailwinds might take. We talked to the experts to find out what you should watch for in the year ahead—as well as the key trends that could propel biotech forward in 2017.

Immuno-oncology accelerates
"I think investors should be looking at the immuno-oncology area," Jeff Margolis, VP of RespireRx (OTCQB:RSPI), told Life Science Investing News. "This is a sub-sector of the healthcare space that is coming into its own now and progress should be rapid."
We spoke to Brad Loncar, founder of the Loncar Cancer Immunotherapy Index, and to TapImmune's (NASDAQ:TPIV) John Bonfiglio, both of whom echoed Margolis' sense of the sector.
"Immuno-oncology has exploded because there's been some success," Bonfiglio told us, pointing to the rising drug sales of monoclonal antibodies like Herceptin and Perjeta. Loncar noted that pd-1 inhibitors have revolutionized the treatment of late stage melanoma. And there's more progress on the horizon. Those pd-1 inhibitors are starting to be approved for lung cancer, for example.
"These are not incremental improvements," Loncar said. "These are big advancements."
There's also plenty of room for partnership in the space. Bonfiglio described "a new paradigm" for cancer treatment, in which combination therapies reign supreme. "Everyone realizes that no one drug is going to be the panacea for cancer," he said. "Instead, cancer is going to be fought with a combination of different therapies that do different things."
CRISPR-Cas9 in clinical trials
After years of building excitement, CRISPR-Cas9—the revolutionary gene-editing technology—is being tested on humans. Researchers will remove T cells from cancer patients, genetically modify them, and then deliver the cells back to the patient, in an attempt to see if CRISPR is safe for use in people.
Note that the genetic editing occurs outside of the body. As BioPharm Insight's Fiona Barry told us, that should be the norm for the next few years. "The first trials and approvals are likely to involve more conservative gene editing … rather than in vivo modification," she explained, noting that the latter "could possibly lead to greater unintended gene changes."
Off-target edits are a major concern with CRISPR—so you can bet those in the industry are eager for safety data from the above trial and others like it.
But as Loncar noted, there are still a lot of questions about what kind of information is necessary for this technology to move forward. "We don't know what kind of safety data payers will want to see and over what time frame," he said. "In a lot of cases, the science is moving faster than our regulatory knowledge."
More regulatory questions
That's true in other areas of biotech research as well. CAR-T therapies, for example, have had a relatively quick development process. "You traditionally hear about the three phases of drug development and how long it takes to develop a drug," Loncar said, but "those lines are being blurred for a lot of these [CAR-T] therapies."
That expedited process means some key questions remain up in the air—and they could come to a head in 2017. "Kite (NASDAQ:KITE) and Novartis (NYSE:NVS) may be filing for approval next year, and there's no consensus on what the FDA will require for approval," Loncar said. "That's something you normally know before a trial is even designed."
Marijuana legalization
The last big biotech trend to watch for? Cannabis, in all of its forms. Four states voted to legalize marijuana in 2016, while a Canadian task force recommended the government do the same. All of that is generating a buzz—pardon the pun.
Of course, medical marijuana has been legal for a while, and things like hemp have long formed an integral part of the nutraceutical industry. Laguna Blends (OTC:LAGBF, TSX:LAG, FRA:LB6A), for example, offers coffee infused with hemp protein. In 2016, they launched a new line of cannabidiol (CBD) products, including a CBD water and CBD skin care line.
But the legalization of marijuana may bring even more cannabis companies into the biotech space—and encourage further research. As Rob Hunt, President of Teewinot Life Sciences, told Forbes, "There are many scientists that are desperate to study the efficacious nature of cannabinoids. Legalizing cannabis provides a great deal of insulation to these people and provides them comfort in conducting trials that will ultimately lead to breakthroughs in medicine."
Hunt went even further in his predictions: "The passage of adult use may drive cannabinoid-based science far more than a medicinal law ever did."
Final word
We'll give the last word to Reni Benjamin, Senior Biotechnology Analyst at Raymond James & Associates: "Given the significant volatility seen in 2016 (primarily due to drug pricing discussions, generalists rotating to other sectors, and an unusual election cycle) is largely behind us, we believe the sector is like to return to the fundamentals, with M&A and the strength of clinical data being the fundamental drivers in 2017."
Still, that doesn't mean biotech is a sure bet. "Investors must always keep in mind that the relative performance of the sector is made largely due to the binary nature of biotechnology stocks," Benjamin told us. "So while as a whole we predict the sector to outperform … investors in individual biotechnology companies must conduct their due diligence ahead of binary clinical trial events which, if negative, could materially impact the stock."
Don't forget to follow us @INN_LifeScience for real-time news updates.
Securities Disclosure: I, Chelsea Pratt, hold no direct investment interest in any company mentioned in this article.
Editorial Disclosure: RespireRx and Laguna Blends are clients of the Investing News Network. This article is not paid-for content.

Top Trends for Biotech Companies in 2016
By Morag McGreevey
Biotech has been on a hot streak for the past several years and some analysts predict that this will continue straight into 2016. Looking back, the iShares NASDAQ Biotechnology Index (NASDAQ:IBB) gained 12.45 percent in the past twelve months.
Meanwhile, the S&P 500 (INDEXSP:.INX) saw a 0.15 percent loss during the same period. So what awaits the biotech market in 2016? 2015 left some hints about what to expect.
Biotech companies focus on deals
2015 was a big year for deals in the life sciences sector, with EY reporting that M&A activity reached a record high of $462.2 billion. This represented a 44 percent increase from the previous year, when there was only $319.5 billion in deals. Deal volume also increased, this time by 21.5%, with 768 deals being completed in the past year to date.
2016 is set to have solid activity in M&A, although it seems unlikely that the industry will sustain this rapidly acceleration of deal volume. Jess Greene, EY Global Life Sciences Leader, Transaction Advisory Services, commented that "several factors will likely have a positive impact on future M&A activity including: a more restricted IPO window for biotech companies, continued pricing pressure which will spur more consolidation across the industry, the growth imperative […] We could also see more collaboration large and small biopharma players, with immuno-oncology being a key focus."

Politicians impact the biopharma industry
When Turing Pharmaceuticals made the controversial decision to raise the price of Daraprim up to $750 per pill, CEO Martin Shkreli drew the ire of people across the country. One of the most high-profile critics of his decision was Democratic presidential candidate Hillary Clinton, who tweeted "price gouging like this in the specialty drug market is outrageous. Tomorrow I'll lay out a plan to take it on." Bloomberg reported that the NASDAQ Biotechnology Index dropped 4.7 percent in response to Clinton's commentary, representing the largest intraday drop since August 24.
This incident represents the broader impact that politicians are having upon the biotechnology sector. Depending on the outcome of the election, biotech companies and drug pricing could be in for some significant shifts next year.

Challenging future for biotech?
Despite all of the good press that biotech has been receiving, the market remains a very risky venture. Millions of dollars are invested in the creation and testing of products that may never gain FDA approval. Companies, it seems, are aware of the high risks involved, and are cutting down on R&D spending. While PwC reports that the pharma and biotech sectors spent a large portion of their budget (almost $1.1 trillion) on R&D between 2002 and 2011, that percentage has radically contracted in recent years. Biotech companies are trying to produce more while investing less.
This conservatism could be linked to the patent cliff that life sciences companies are facing. Although this issue has a greater impact on big pharma, the biotech industry remains affected. The top 500 biotech and pharmaceutical companies are expected to experience $17 billion in sales losses in 2016. In 2017, this figure will jump to $21 billion.
Therefore, 2016 looks to be a mixed bag for biotech companies. The market is still hot, but it faces the same challenges affecting the entire life science sector. Our best prediction for biotech in 2016 is perhaps also the most predictable: the market will see volatile ups and downs in the coming year, making it a risky and exciting investment.
Securities Disclosure: I, Morag McGreevey, hold no direct investment interest in any company mentioned in this article.

Investing News Network websites or approved third-party tools use cookies. Please refer to the  cookie policy for collected data, privacy and GDPR compliance. By continuing to browse the site, you agree to our use of cookies.