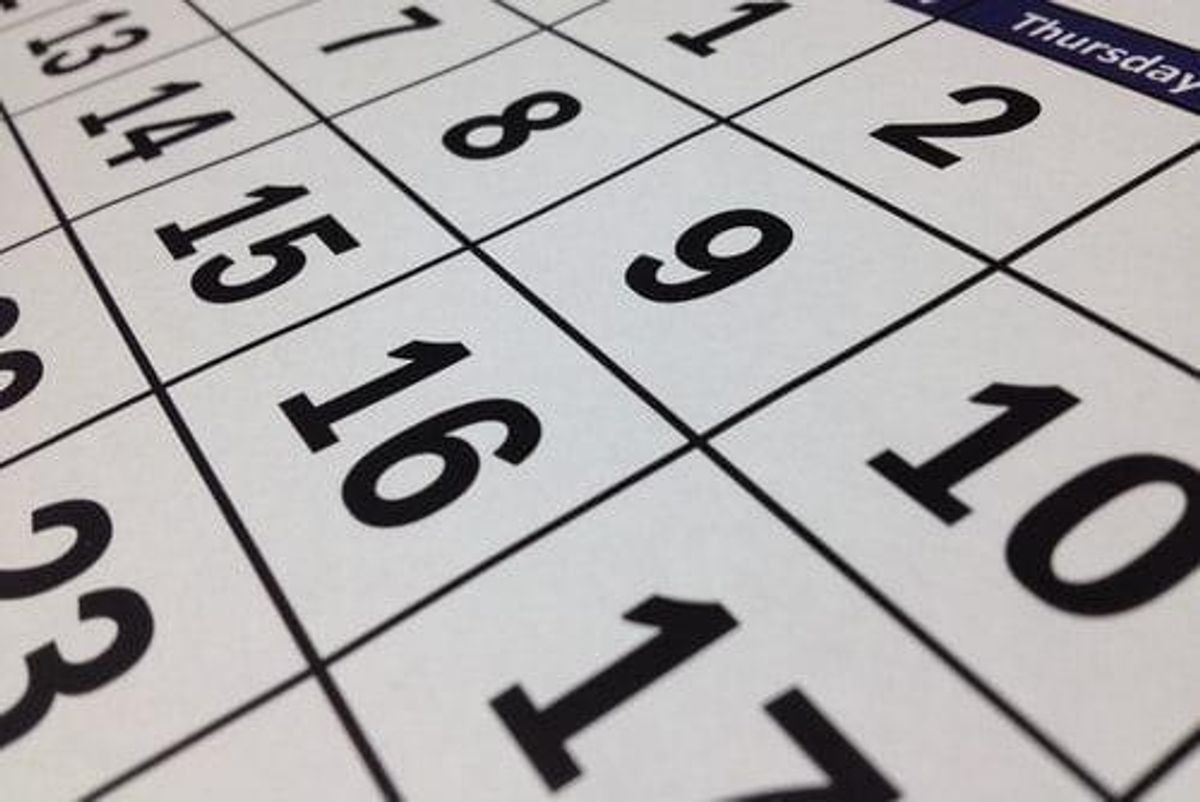 With the first three quarters of 2018 over, the Investing News Network is reviewing top news in the biotech space from Q3, plus notable milestones to look forward to in the final quarter of the year.
Taking place over the summer months, Q3 2018 was a slower month for the biotech industry. Moving into the final quarter of the year, conferences taking place in this sector could prove to be robust for companies and investors.
During the last quarter, the US Food and Drug Administration (FDA) led with a great deal of announcements, such as approvals and regulatory meetings. Other highlights of Q3 include merger and acquisition (M&A) activity, and licensing deals.
To gain perspective, the Investing New Network (INN) spoke with Wedbush Securities analyst Robert Driscoll, for insight on what went on in the biotech space in Q3 and a look at what may come in Q4.
Biotech Q3 update: Regulatory activity leads news
FDA approvals dominated the quarter through eventful regulatory news and clinical trial updates. Stock prices often spike for the companies that receive FDA approvals, however it's up to the company's report revenues on the product after launching for investors to be ensured of their investments.
Progenics Pharmaceuticals (NASDAQ:PGNX) received FDA approval for a rare tumor treatment with Azedra in late July. This was the first approved therapy for unresectable, locally advanced or metastatic pheochromocytoma or paraganglioma who require systemic anticancer therapy. The company reported an increase in general and administrative costs by US$1.2 million associated with preparing to launch the product.
Secondly, Agilent Technologies (NYSE:A) received and additional FDA approval for its diagnostic test. Originally approved for non-small cell lung cancer (NSCLC), the new approval is for urinary system cancer. The test is meant to work in combination with Merck's (NYSE:MRK) Keytruda to identify patients with the cancer.
In late September, Health Canada approved Exelixis' (NASDAQ:EXEL) drug Cabometyx, a treatment for kidney cancer. This was also a win for the company's partner, Ipsen Biopharmaceuticals (EPA:IPN), which will pay Exelixis US$5 million as a milestone payment for the approval.
Just as the quarter closed, Paratek Pharmaceuticals (NASDAQ:PRTK) received FDA approval for its drug Nuzyra for the treatment of community-acquired bacterial pneumonia. Set to launch in Q1 2019, investors can look forward to the company's Q2 financial report next year to give an idea of what the drug's revenue is.
Finally, resTORbio (NASDAQ:TORC) announced positive topline results from its Phase 2b trial of its drug candidate for asthma patients. Driscoll said the company needs to figure out what the next steps are for the drug as it was positive news for certain patient populations.
Biotech Q3 update: Deals to increase pipelines
Looking past regulatory news and moving into companies' pipelines, last quarter had notable M&A activity to build pipelines. Licensing deals are equally important for investors to monitor.Linked milestone payments as well as upfront payments also play a big role for these licensing deals.
As for acquisitions, Nabriva Therapeutics (NASDAQ:NBRV) acquired private company Zavante Therapeutics, bringing another late-stage antibiotic into Nabriva's pipeline. The drug, Contepo, is being developed to treat serious infections such as multi-drug resistant Gram-negative and positive bacteria.
Investors can expect to hear back from the company about new drug application (NDA) submissions for both its drug lefamulin and Contepo in Q4 2018.
After the acquisition was completed, Zavante's CEO and president, Ted Schroeder, was appointed as Nabriva's new CEO. Nabriva's previous CEO will stay on the company's board of directors and work closely with the management team as a consultant.
Sierra Oncology (NASDAQ:SRRA) made an impressive acquisition with momelotinib from Gilead Sciences (NASDAQ:GILD) for a $3 upfront fee. Sierra may pay up to US$195 million to Gilead for commercial sales of the drug, which has already been developed in two Phase 3 trials.
Momelotinib is the product of YM Biosciences, a company that was acquired by Gilead in 2012 for US$510 million. The management team from YM went on to create Sierra Oncology. Driscoll said the next step for Sierra is to meet with the FDA and gain additional clarity to have the drug approved.
Beyond Q3: Conferences in focus
While the summer months are typically slower for the biotech industry, "there is an opportunity to come back up again a little faster, that's usually driven by catalysts," Driscoll said. News released at upcoming medical conferences could be just what it takes for increased movement, he added.
The European Society for Medical Oncology (ESMO) conference is taking place between October 19 and23. Kura Oncology (NASDAQ:KURA) will present updated data from the ongoing Phase 2 trial of tipifarnib, its HRAS mutant-specific head and neck cancer drug.
The last reported data of this trial was in February, which confirmed partial responses from five of the patients enrolled at the time. Nine patients were said to be enrolled in the previous update, but Driscoll added at least another nine patients enrolled in this trial "could help investors get comfortable."
Kura already has plans to start a Phase 3 trial and has agreements with the FDA on trial designs. The gene-specific drug may give a much higher response rate for the type of cancer. It would also allow Kura to facilitate a much smaller Phase 3 trial than normal enrollment, which often enrolls thousands of patients.
"The only negative would be how do you work this into the treatment paradigm, to persuade doctors to test their patients for this specific mutation," Driscoll said.
Another upcoming conference in Q4 is the Society for Immunotherapy of Cancer (SITC) taking place November 7-11. Driscoll said he's excited to see data from CytomX (NASDAQ:CTMX) for its Probody therapeuticstechnology.
Other types of antibody therapeutics often come with serious side effects from potent chemicals, which act in different places of the body from cancer cells. CytomX's technology is differentiated by masking these antibodies so it just works at the site of the tumor. The company plans to link these antibodies to potent drugs for a maximum cancer killing effect.
"This will be the first glance at one of these antibody modalities," said Driscoll. "This should bring attention and validation to its entire pipeline as this is the first drug showing this data.
The American Society of Hematology (ASH) conference will take place in early December. Kura should also be presenting at this conference for its blood cancer indication.
Achaogen (NASDAQ:AKAO) is also planning to release a quarterly update in early November investors can look forward to. The company received FDA approval for its drug Zemdri in late June, but its share price dropped as only one of the two expected indications for the drug was recommended.
Achaogen's upcoming quarterly update should give initial information on how the revenue for the drug performs since the August launch of the product. "That could bleed through to the rest of the antibiotic space," Driscoll said.
Looking into 2019, the JP Morgan Healthcare Conference takes place in January and is a big highlight for the biotech space. "That often drives IPOs and a lot of companies release news around the conference time as well," Driscoll said.
Investor takeaway
The NASDAQ Biotechnology Index (INDEXNASDAQ:NBI) had a ten percent increase with over 350 points over the quarter.
Driscoll added share prices of biotech companies on his coverage list follows movement on the Dow and often drop a bit more due to being a more risky industry. "They tend to be more volatile when there's a downturn," he said.
Early Q4, the Dow Jones Industrial Average (INDEXDJX:DJI) dropped over five percent. The NASDAQ Biotechnology Index followed by a similar drop over of over five percent around the same time frame.
Investors can look forward to milestones such as Navanti's NDA submissions, Sierra's FDA guidance for its new drug, and Paratek's drug launch. In addition, there will be data readouts and other news from conferences which could play a part in bringing more excitement to the biotech space in Q4 and beyond.
Don't forget to follow@INN_LifeScience for real-time updates!
Securities Disclosure: I, Gabrielle Lakusta, hold no direct investment interest in any company mentioned in this article.
Editorial Disclosure: The Investing News Network does not guarantee the accuracy or thoroughness of the information reported in the interviews it conducts. The opinions expressed in these interviews do not reflect the opinions of the Investing News Network and do not constitute investment advice. All readers are encouraged to perform their own due diligence.

Investing News Network websites or approved third-party tools use cookies. Please refer to the  cookie policy for collected data, privacy and GDPR compliance. By continuing to browse the site, you agree to our use of cookies.