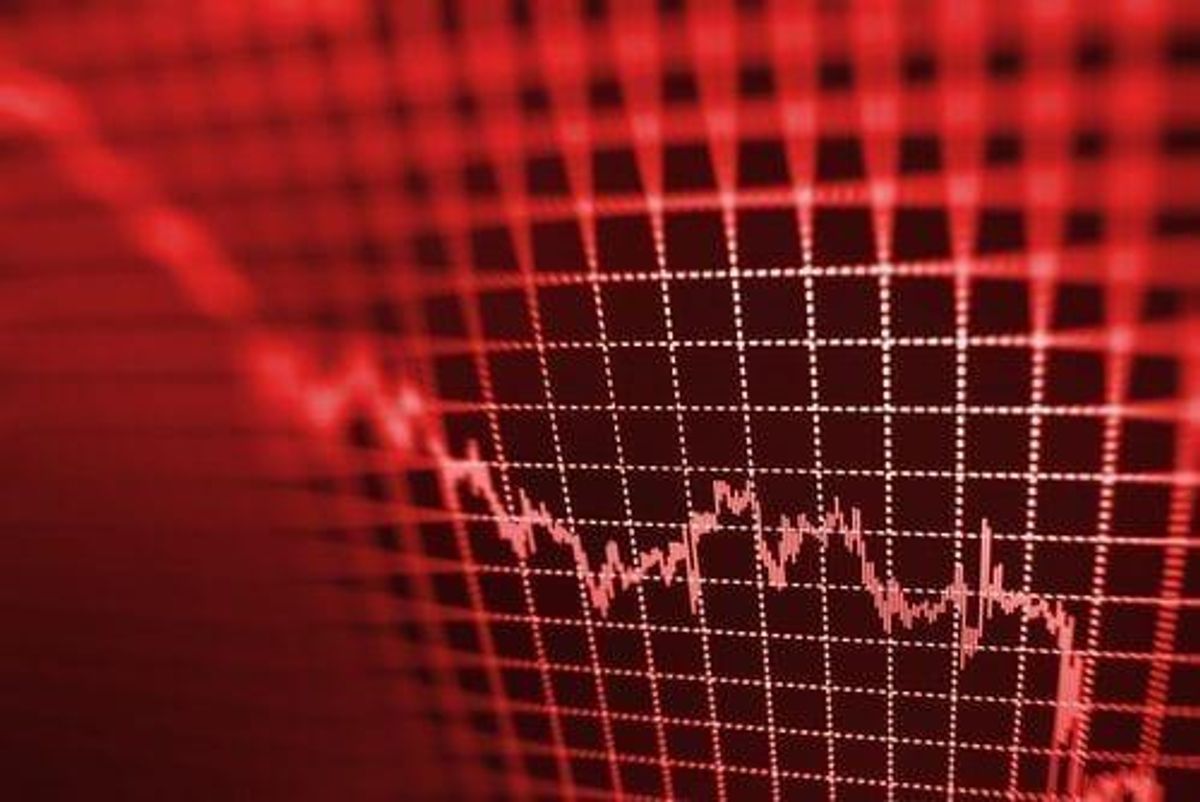 The company announced on Tuesday (June 26) it received news from the FDA for its drug Zemdri (plazomicin) was approved for the treatment of adults with complicated urinary tract infections (cUTI).
A share price increase is arguably what investors look forward to following news of a US Food and Drug Administration (FDA) approval, but this isn't the case with Achaogen (NASDAQ:AKAO).
The company announced on Tuesday (June 26) it received news from the FDA for its drug Zemdri (plazomicin) was approved for the treatment of adults with complicated urinary tract infections (cUTI). This includes pyelonephritis, caused by certain Enterobacteriaceae in patients with limited treatment options.
Since Tuesday's announcement, Achaogen's share price decreased 23.13 percent to US$9.33 as of Wednesday (June 27) 11 a.m EST.
The drug upholds the company's focus to address multidrug resistant (MDR) gram-negative infections.
"ZEMDRI is designed to retain its potent activity in the face of certain difficult-to-treat MDR infections, including CRE and ESBL- producing Enterobacteriaceae," Blake Wise, Achaogen's CEO said in the press release.
cUTI is a urinary tract infection (UTI) occurring in patients with underlying complicating factor of the genitourinary tract. About three million cases of cUTI are treated in US hospitals every year. If not managed effectively, cUTI could lead to increased treatment failure rates, a recurring infection, increased re-hospitalization and increased morbidity and mortality.
This aminoglycoside drug is administered once daily, through intravenous infusion. The approval is based off Achaogen's EPIC clinical trial, which successfully evaluated the safety and efficacy of the drug in adult patients with cUTI, including pyelonephritis. ESBL-producing Enterobacteriaceae is characterized as a "serious threat" and CRE as a "nightmare bacteria" by the Centers for Disease and Control and Prevention (CDC), requiring urgent and aggressive action.
In terms of potential indication for the treatment of bloodstream infection (BSI), Achaogen received a complete response letter (CLR) stating the lack of evidence from the trial is what contributed the FDA not allowing the additional BSI indication for use. The company intends to meet with the FDA to explore feasible options to address the CRL.
Achaogen is focused on discovering, developing and commercializing antibacterial treatments for MDR gram-negative infections. Zemdri is the company's first commercial product, which it expects to launch in July 2018. The company received partial funding from the Biomedical Advanced Research and Development Authority (BARDA) to develop the drug's program.
Aside from Zemdri, Achaogen is developing a C-Scape orally-administered beta-lactam/beta-lactamase inhibitor combination also supported by BARDA and other preclinical programs focused on MDR gram-negative infections.
Analyst Coverage
Robert Driscoll, an analyst with Wedbush Securities, told the Investing News Network (INN) in a telephone interview the drug may have been "oversold" with the additional BSI indication, but that regardless it's a robust drug.
"We might see a slightly lower ramp [for sales] as hospitals get more comfortable with using the drug, but we don't expect peak sales to be affected," he said.
A major roadblock for Achaogen's CARE study is that it wasn't able to enroll a sufficient amount of patients to prove the drug could be a good candidate for the BSI indication for plazomicin for the treatment of bloodstream infection.
The company screened over 2,000 potential individuals but were only able to enroll around 40 patients in the trial. This was due to patients requiring multiple rounds of antibiotics, and preventing them to enter the trial said Driscoll.
"The actual label indication [for this antibiotic] isn't that important," Driscoll told INN. "Given that there's not much available to treat these patients, doctors are just going to use plazomicin off label anyway."
Investor Takeaway
TipRanks showed four analysts, including Driscoll, shared notes to investors since the announcement Tuesday with price targets ranging from US$19.00 to US$20.00 and all with "buy" ratings.
Moving forward investors may be concerned about revenue, which Driscoll added may be slow. Investors can still look forward to the company initiating clinical trials for other drugs in development this year and in 2019. Other drugs in preclinical development include a small molecules discovery program, a therapeutic antibody discovery program and a novel aminoglycoside.
Don't forget to follow @INN_LifeScience for real-time updates!
Securities Disclosure: I, Gabrielle Lakusta, hold no direct investment interest in any company mentioned in this article.
Investing News Network websites or approved third-party tools use cookies. Please refer to the  cookie policy for collected data, privacy and GDPR compliance. By continuing to browse the site, you agree to our use of cookies.