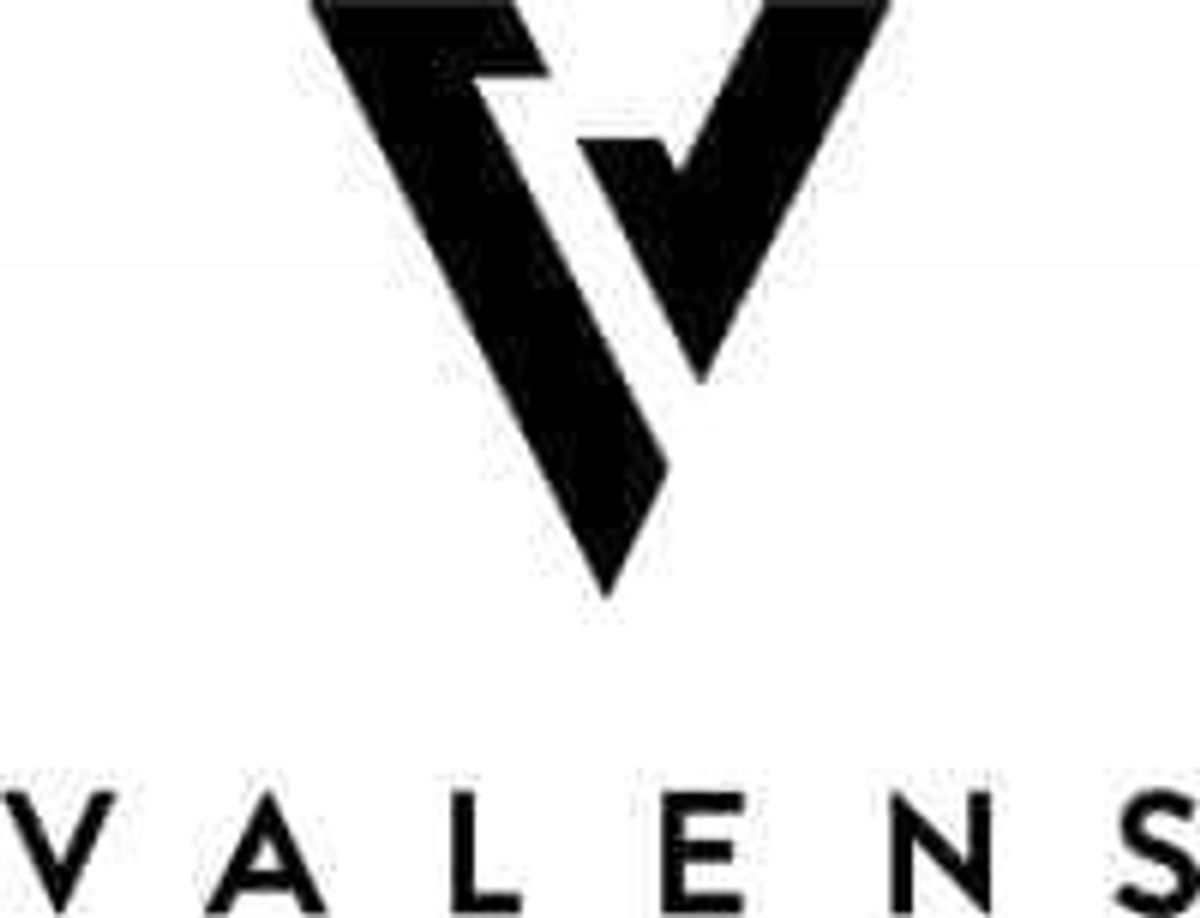 CFN Media Group ("CFN Media") announced publication of an article covering Valens GroWorks Corp. (CSE:VGW) (VGW.CN) (CNSX:VGW).
CFN Media Group ("CFN Media"), the leading agency and financial media network dedicated to the North American cannabis industry, announces publication of an article covering Valens GroWorks Corp. (CSE:VGW) (VGW.CN) (CNSX:VGW), a multi-licensed company, based in the Okanagan Valley of British Columbia, that recognizes the trend in the Canadian cannabis industry toward oils and derivatives and is uniquely positioned to capitalize on it. Valens is covering all of the bases, with a late-stage licensed producer application pending; two dealers licenses that allow for research, cultivation, and product development; high volume extraction capability; and a distribution deal in place with Canopy Growth Corporation.
As the cannabis industry matures throughout North America and across the globe, some trends are solidifying in terms of the preferred method of intake. Notably, smoking cannabis flower is becoming less prevalent while the use of extracts and oils (and products based on those) is on the rise. With Canada on the verge of legalizing cannabis for adult-use, the country is sort of a test case for market dynamics. The most recent data released by Health Canada shows sales of cannabis oil on par with dried marijuana as of April 2017, but exceeding dried sales by almost 50% as of December 2017.
The Valens Licenses and Facilities
Valens GroWorks consists of three subsidiary companies. The first, wholly-owned Valens Agritech Limited, holds a dealers license from Health Canada that allows for cannabis cultivation, processing, oil production, and sales of those oils through licensed producers. Currently housed in a 17,000 square foot cultivation and research center, the company is in the late stages of its application to become an ACMPR licensed producer as well.
Valens AgriTech utilizes state-of-the-art CO2 extraction equipment that efficiently yields pure extracts with minimal post-processing requirements. With the recent addition of two more extraction machines, the company can now process 6,500 kg/month of cannabis raw material. The oils produced in the process can initially be sold through Valens' agreement with Canopy Growth, offering near-term revenue while the company expands its operations and develops its own distribution networks. Alongside the revenue opportunity, Valens' presence in Canopy's CraftGrow distribution network allows the company to develop early brand recognition. This is especially important in the early stages of recreational legalization.
Valens AgriTech recently completed its own first harvest with tremendous results. Growing a strain of cannabis expected to yield 18-19% THC content, the company reported crops yielding about 24% THC. The company credits its Master Growers' expertise, advanced growing facility, and overall commitment to providing credible products, and the results show great promise as the foundation for creating premium oil-based products.
The second wholly-owned subsidiary, Supra THC Services, also holds a dealer's license from Health Canada, though this one is a bit different. Supra doesn't cultivate its own cannabis, but offers commercial testing and analytical services. Supra recently moved into the Valens AgriTech facility, which is in the process of being GMP-certified. This certification is important, because with it (and the appropriate export licenses) the company would be able to sell its products in even the most demanding regulatory environments.
Supra offers testing and analytical services to individuals and licensed producers, offering another near-term revenue source. As the cannabis industry expands, and in light of a number of pesticide-based product recalls in Canada, the need for accurate third-party testing is great now and will only grow in the future. In a further indication of Valens' commitment to quality science, the company has also teamed with research and laboratory giant ThermoFisher Scientific to create a Centre of Excellence for Plant Based Medicine Analytics in the Valens facility.
The third wholly-owned subsidiary, Valens Farms, was recently formed to commercially produce premium quality cannabis. The company recently entered into a partnership with Kosha Projects Inc. The companies have broken ground on a 400,000 sf cannabis production facility in Armstrong, BC. The city has already approved the construction of around 850,000 sf, giving Valens Farms room to expand even further should the need arise. When it's all said and done, the two companies will each have a 50% interest in the subsidiary.
The Bigger Picture
All of the pieces fit nicely into the Valens puzzle, comprising a company that offers a more complete picture than many more well-known cannabis enterprises. Valens' ultimate goal is to extract and sell its own premium cannabis and cannabis-derived products sourced from cultivation facilities that they own, operate or partner with to ensure the product is consistent and of superior quality. The receipt from Health Canada of the license to produce, and the subsequent license to sell, is certainly key in allowing Valens to control all aspects of its vertically integrated operation. But even prior, the company is in a unique position to capitalize on the booming Canadian (and even international) cannabis industry.
Through its licensed subsidiaries, Valens can cultivate its own cannabis to fuel research and development of products. These products can be developed internally, or on behalf of third parties like licensed producers, pharmacies, and natural health companies. Examples of cannabis-derived products, some of which have yet to be legalized in Canada, include edibles, beverages, personal care products, and nutraceuticals.
Valens is currently extracting pure cannabis oils for research to perfect its own products (upwards of 20 types) that could then be sold initially through the extensive CraftGrow network, including tweedmainstreet.com, and through other distribution channels as the company develops them. Valens currently has 100 kilos of extract on site, giving the company plenty of raw material for the scientific development and validation of its formulations prior to hitting the market.
Meanwhile, the company is establishing itself as a leader in lab services and analytics. Near-term revenue streams like this are invaluable to Valens as it looks to establish its brand and expand operations, potentially decreasing the need to raise money along the way. As it stands now, the company has sufficient funds to move forward with its business plan and has no plans for financing in the near future. Keep an eye out for future developments as there are plenty of potential catalysts on the Valens GroWorks horizon.
Please follow the link to read the full article: http://www.cannabisfn.com/valens-groworks-capitalizing-cannabis-extracts-products-surge-canada/
About CFN Media
CFN Media (CannabisFN) is the leading agency and financial media network dedicated to the global cannabis industry, helps companies operating in the space attract investors, capital, and publicity. Since 2013, private and public cannabis companies in the US and Canada have relied on CFN Media to grow and succeed.
Learn how to become a CFN Media client company, brand or entrepreneur: http://www.cannabisfn.com/featuredcompany
Download the CFN Media iOS mobile app to access the world of cannabis from the palm of your hand: https://itunes.apple.com/us/app/cannabisfn/id988009247?ls=1&mt=8
Or visit our homepage and enter your mobile number under the Apple App Store logo to receive a download link text on your iPhone: http://www.cannabisfn.com
Disclaimer
CannabisFN.com is not an independent financial investment advisor or broker-dealer. You should always consult with your own independent legal, tax, and/or investment professionals before making any investment decisions. The information provided on http://www.cannabisfn.com (the 'Site') is either original financial news or paid advertisements drafted by our in-house team or provided by an affiliate. CannabisFN.com, a financial news media and marketing firm enters into media buys or service agreements with the companies that are the subject of the articles posted on the Site or other editorials for advertising such companies.  We are not an independent news media provider. We make no warranty or representation about the information including its completeness, accuracy, truthfulness or reliability and we disclaim, expressly and implicitly, all warranties of any kind, including whether the Information is complete, accurate, truthful, or reliable. As such, your use of the information is at your own risk. Nor do we undertake any obligation to update the items posted. CannabisFN.com received compensation for producing and presenting high quality and sophisticated content on CannabisFN.com along with financial and corporate news.
The above article is sponsored content. Emerging Growth LLC, which owns CannabisFN.com and CFN Media, has been hired to create awareness. Please follow the link below to view our full disclosure outlining our compensation: http://www.cannabisfn.com/legal-disclaimer/
CFN Media
Frank Lane
206-369-7050
flane@cannabisfn.com
Click here to connect with Valens GroWorks Corp. (CSE:VGW) (VGW.CN) (CNSX:VGW) for an Investor Presentation
Source: globenewswire.ca
Investing News Network websites or approved third-party tools use cookies. Please refer to the  cookie policy for collected data, privacy and GDPR compliance. By continuing to browse the site, you agree to our use of cookies.