Launching Digital Sales Platform
Global Wellness Strategies Inc. (CSE: LOAN) (FSE: O3X4) (OTCQB: PNNRD) (formerly Redfund Capital Corp.) ("Global" or the "Company") announces KaleidoMyco agreement with digital marketing firm The Wolf of Marketing to launch digital sales platform.
KaleidoMyco is about the creation of a strong bond with online consumers and bucking the trend of having to go to stores during the new wave of Covid 19. Building a robust digital sales platform to immediately roll out new hemp extract infused functional mushroom SKUs is the first stage of building a trailblazer in myco wellness products.
The Wolf of Marketing was founded by Adam Stamatis, a full-service marketing agency that helps companies build an online presence and drive growth and sales. Within 20+ years, The Wolf of Marketing has become the industry's leader for building user-friendly custom websites with time-tested digital strategies that focus on customer acquisition and retention. Adam Stamatis and The Wolf of Marketing team are excited to partner with KaleidoMyco and help identify gaps, create a better web platform, and build a customized strategy that aligns with our unique business needs.
"Creating the #1 global brand of hemp extract infused myco products is foremost to KaleidoMyco. This signing represents a major collaboration for KaleidoMyco, working together closely with Adam and his team to help build the revenues of the company. The Wolf of Marketing has the experience we've been looking for because they worked with top-hemp companies and increased their ROI." Stated Meris Kott, CEO, Global Wellness Strategies Inc.
About KaleidoMyco
KaleidoMyco is the world's first company combining hemp extract, adaptogens and myco based ingredients to produce world-class, data-driven, science-based wellness products. It is dedicated to driving ground-breaking innovations in the production and delivery of myco derived formulations. KaleidoMyco has a team of experts who are actively working to lay the foundation in the psilocybin space as more developments in regulation become available.
About Global Wellness Strategies
Global Wellness Strategies is a prospect generator that provides high growth companies with financial, operational, and management assistance in the fast-growing market for wellness consumer products. The focus of the Company is on global wellness, hemp and CBD, healthcare-related target companies.
For further information please visit out website : www.globalwellnessstrategies.com
Or Contact Meris Kott CEO 604.484.0355 or email to info@globalwellnessstrategies.com
Further information about the Company is available on www.SEDAR.com under the Company's profile.
Neither the Canadian Securities Exchange nor its Regulation Services Provider (as that term is defined in the policies of the Canadian Securities Exchange) accepts responsibility for the adequacy or accuracy of this release. Certain statements contained in this release may constitute "forward-looking statements" or "forward-looking information" (collectively "forward-looking information") as those terms are used in the Private Securities Litigation Reform Act of 1995 and similar Canadian laws. These statements relate to future events or future performance. The use of any of the words "could", "intend", "expect", "believe", "will", "projected", "estimated", "anticipates" and similar expressions and statements relating to matters that are not historical facts are intended to identify forward-looking information and are based on the Company's current belief or assumptions as to the outcome and timing of such future events. Actual future results may differ materially. In particular, this release contains forward-looking information relating to the business of the Company, its financing and certain corporate changes. The forward-looking information contained in this release is made as of the date hereof and the Company is not obligated to update or revise any forward-looking information, whether as a result of new information, future events or otherwise, except as required by applicable securities laws. Because of the risks, uncertainties and assumptions contained herein, investors should not place undue reliance on forward-looking information. The foregoing statements expressly qualify any forward-looking information contained herein.
To view the source version of this press release, please visit https://www.newsfilecorp.com/release/80391
News Provided by Newsfile via QuoteMedia
Request an Investor Kit:
Redfund Capital
Keep reading...
Show less
An Emerging Markets Sponsored Commentary
Health and wellness, beverage and natural products company BevCanna Enterprises Inc. (CSE:BEV, Q:BVNNF, FSE:7BC) recently announced that following the appointment of former Pepsi Co. executive, Melise Panetta to President of the organization. it has further bolstered its leadership team with veteran consumer packaged goods ("CPG") expertise, which is anticipated to deepen and expand BevCanna's existing sales and distribution network, and accelerate growth.
To that end, the announcement that it has added two veteran CPG (Consumer Packaged Goods) senior sales leaders to the organization is noteworthy. According to the release , Raffael Kapusty will join the company as Vice-President of Sales and Insights and Bill Niarchos will hold the role of Vice-President of Sales and Sales Operations.
Both executives have impressive resumes that dovetail nicely into BevCanna's strategic growth and expansion trajectory. The release explains that the pair will work collaboratively to accelerate BevCanna's transformation into a diversified beverage and natural products company with a multi-channel sales and distribution network.
Priorities will include further bolstering BevCanna's white-label clientele and expanding its international CPG distribution network of U.S. and Canadian big box retailers.
To that end, Raffael Kapusty is an accomplished CPG industry leader with more than 25 years of experience in both the Canadian and U.S. retail spaces. Some of the big names she has worked with and for include ACNielsen Canada and over 100 leading Canadian & global CPG manufacturers. Notably, she has also held senior category and key account management roles at Kruger, SC Johnson and Unilever Canada.
Those relationships and expertise will be joined by Niarchos' formidable CV which includes Director of Sales with Bayer Consumer Health and managing the strategic direction and growth of Loblaw & SDM. The veteran executive has held a number of progressive roles including Colgate Palmolive for more than 14 years and helped manage trade channels in various capacities, including as National Account Manager at Walmart and Costco.
The caliber of personnel and deep expertise in consumer-packaged goods is expected to add immense value that the Company believes will help make BevCanna a big name in its own right in the future.
About The Emerging Markets Report:
The Emerging Markets Report is owned and operated by Emerging Markets Consulting (EMC), a syndicate of investor relations consultants representing years of experience. Our network consists of stockbrokers, investment bankers, fund managers, and institutions that actively seek opportunities in the micro and small-cap equity markets.
For more informative reports such as this, please sign up at http://www.emergingmarketsllc.com/newsletter.php
Must Read OTC Markets/SEC policy on stock promotion and investor protection
Section 17(b) of the Securities Act of 1933 requires that any person that uses the mails to publish, give publicity to, or circulate any publication or communication that describes a security in return for consideration received or to be received directly or indirectly from an issuer, underwriter, or dealer, must fully disclose the type of consideration (i.e. cash, free trading stock, restricted stock, stock options, stock warrants) and the specific amount of the consideration. In connection therewith, EMC has received the following compensation and/or has an agreement to receive in the future certain compensation, as described below.
We may purchase Securities of the Profiled Company prior to their securities becoming publicly traded, which we may later sell publicly before, during or after our dissemination of the Information, and make profits therefrom. EMC does not verify or endorse any medical claims for any of its client companies.
EMC has been paid $350,000 by BevCanna Enterprises, Inc. for various marketing services including this report. EMC does not independently verify any of the content linked-to from this editorial. http://emergingmarketsllc.com/disclaimer.php
Emerging Markets Consulting, LLC
Florida Office
390 North Orange Ave Suite 2300,
Orlando, FL 32801
E-mail: jamespainter@emergingmarketsllc.com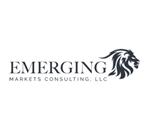 News Provided by GlobeNewswire via QuoteMedia
Request an Investor Kit:
BevCanna
Keep reading...
Show less