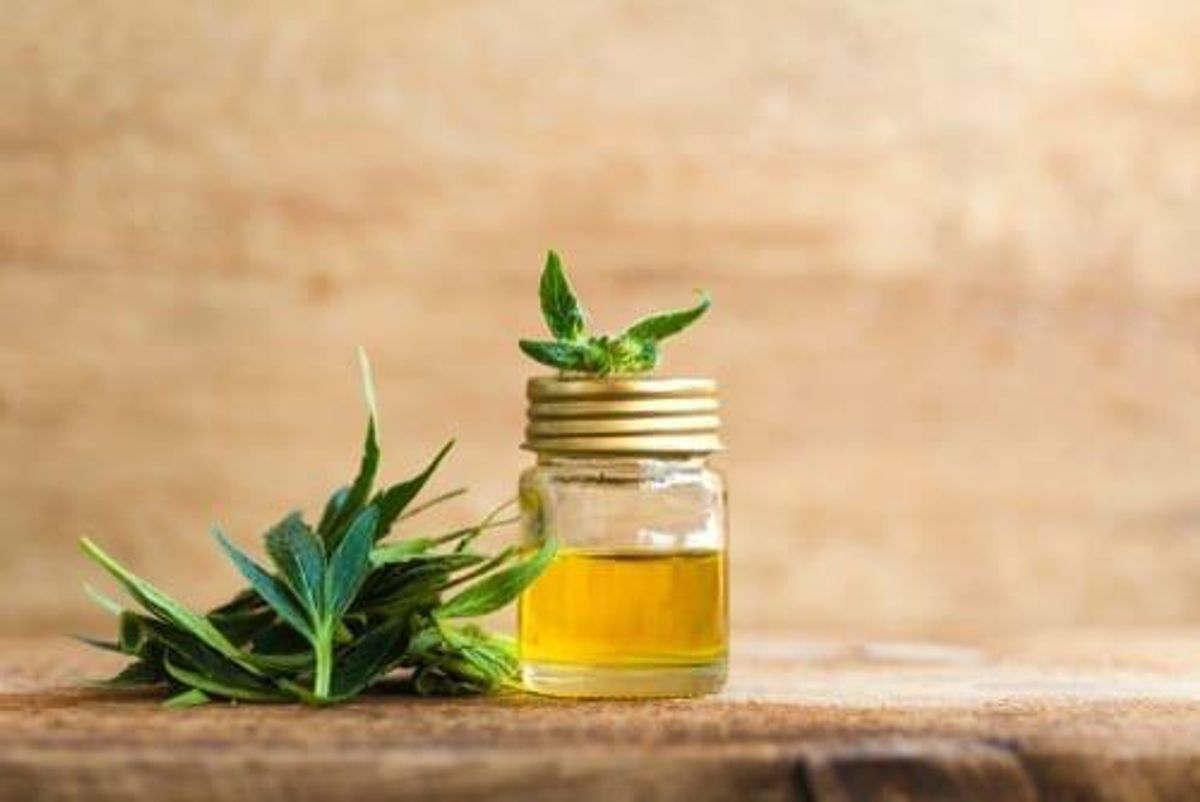 Upcoming cannabis legalization in Canada provides reputable CBD companies a green passage for market growth.
While cannabis remains illegal at the federal level in many countries, in Canada, the legalization of cannabis is expected to include recreational use nationwide by the summer of 2018.
Brands with marketable cannabis products are beginning to partner with licensed producers (LPs) in Canada as a way to enter the growing market. This route provides a lucrative advantage over competitors, especially in the CBD (cannabidiol) market.
What is CBD and is it legal in Canada?
The natural chemical derived from cannabis that's known to be among the most medically beneficial to consumers, and lucrative to brands and investors, is CBD. It is second only in volume to THC — the ingredient that evokes the "high" feeling that users experience from ingesting cannabis.
CBD has many medical benefits. A 2013 review in the British Journal of Clinical Pharmacology shows that CBD reduces nausea, suppresses seizures, is anti-psychotic, is an antioxidant and possesses anti-cancer, anti-depressant and anti-inflammatory properties. The American Association for Cancer Research found that CBD destroys breast cancer cells through programmed cell death, and CBD has also demonstrated the ability to stop the growth of cancers in the liver, brain, skin and adrenal glands.
As it is still a controlled substance under Canada's Controlled Drugs and Substances Act, CBD products are only produced by LPs and are only available to patients with an ACMPR prescription. In this way, companies looking to enter Canada's CBD market have the opportunity to partner with LPs that currently have access to the medicinal cannabis space. The potential for these LPs lies in the upcoming legalization of a recreational market, which will increase access to cannabis and processed oils and tinctures in the summer of 2018.
Market potential for CBDs
Canadians spent $5.7 billion on all forms of cannabis in 2017, according to StatsCan, and 90 percent of it was for then-illegal, non-medical purposes. Deloitte released a report estimating Canada's recreational cannabis market could soon reach $8.7 billion annually, while research firm Oraclepoll suggests the market could be worth between $8 and $12 billion annually. Regardless of which projection we believe, recreational legalization in Canada is very likely to have a residual effect on the entire cannabis market, including CBD-based products.
The market for total consumer sales of CBD products in 2015 was $202 million. By 2020, CBD is expected to grow to a $2.1-billion market, according to the Hemp Business Journal, with $450 million of those sales coming from hemp-derived sources. Those figures would represent a 700-percent increase from 2016. Others expect hemp-derived CBD to be a billion-dollar market in just three years, according to Forbes.
Even CBD-infused beverages are making noise; the beverage category has been coined as the next major growth area in the cannabis industry. An amendment was made to Canada's legalization to include "cannabinoid-infused foods and beverages," but these products will not be legally available until a year after the launch of the recreational market. This will provide cannabis companies the opportunity to enter the country's $5.6-billion healthy lifestyle market.
Smart CBD brands are partnering with LPs to enter the Canadian cannabis market
There are 102 total licensed producers of cannabis in Canada, with the majority based in BC (22) and Ontario (56). Health Canada received more than 1,600 applications for licenses to grow or sell medical cannabis during the first half of 2017, and only 43 licenses were approved, representing just 2.6 percent of the total applications. The seven-stage application process is "not for the faint of heart," Eileen McMahon, chair of the food and drug regulatory practice at Torys law firm in Toronto, told CBC. Compared to other highly regulated industries like pharmaceuticals or medical devices, McMahon said the rate of regulatory default in Canada's legal marijuana industry is remarkably high.
But non-licensed CBD producers can enter the Canadian market by partnering with a Canada-based LP, like the recent partnership between Phivida Holdings (CSE:VIDA) and WeedMD. WeedMD was issued its license in April 2016 to cultivate, produce and sell dried and fresh cannabis and cannabis oil. Phivida is a provider of premier hemp-based CBD-infused food and beverages. Through a joint venture company called CanBev, the two companies will operate one of the first cannabis-infused beverage production facilities in Canada once the market is regulated, with a focus on manufacturing, marketing and distributing CBD-infused beverages for the medical and future adult-use cannabis markets.
"Canada's cannabis landscape is among the most lucrative in the world," said John-David Belfontaine, chairman of Phivida. "As regulations open up, we see a big opportunity to enter the Canadian market through a strategic partnership with a leading LP, and we found a perfect partner in WeedMD."
Non-LPs that enter the Canadian market through a joint venture hold a distinct advantage over competitors who are on the outside looking in. These partnerships provide access to intellectual property and market share, as well as further opportunities for further expansion.
The global CBD oil market is expected to grow at 39 percent annually between 2017 and 2021, and CBD brands have already begun planning their global strategies as regulations continue to open up. Phivida recently secured a distribution deal in Japan, a key emerging cannabis market, making Phivida a legitimate contender as a global supplier.
Market opportunity
As the cannabis industry grows and reaches new consumers, especially those turned off by the negative effects of THC, the powerful CBD chemical is expected play an important role. CBD products, with their medical benefits and adapting regulations, may be a strategic avenue through which more cannabis companies will expand.
This INNspired article was written according to INN editorial standards to educate investors. 
Investing News Network websites or approved third-party tools use cookies. Please refer to the  cookie policy for collected data, privacy and GDPR compliance. By continuing to browse the site, you agree to our use of cookies.