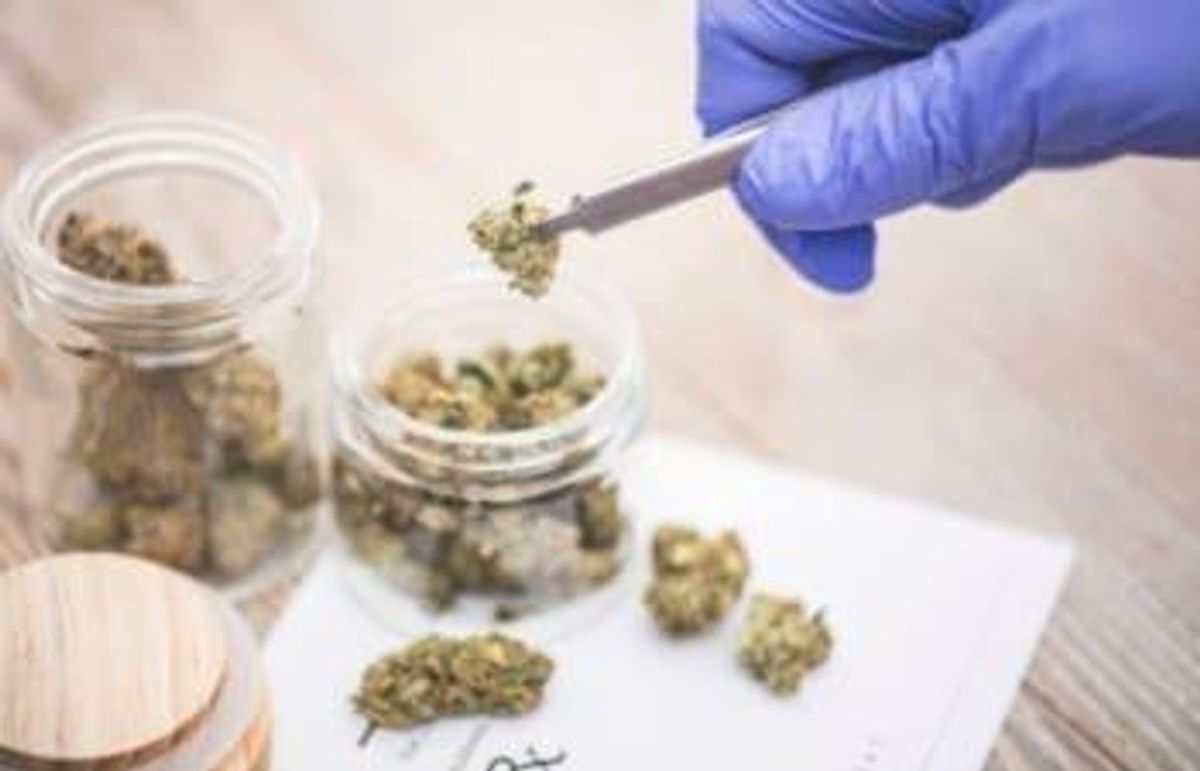 Neil Closner, CEO of MedReleaf spoke with INN about the company's medical focus and their DNA-test for patients looking for cannabis treatments.
MedReleaf (TSX:LEAF), one of the leading licensed producers in Canada trading on the Toronto Stock Exchange (TSX), is preparing for the launch of Canada's recreational market once it becomes fully legal.
While the company has made its direct focus on the medical market clear to shareholders, MedReleaf has recently opened its doors to the recreational market as well: for example, the company announced in February the launch of a lifestyle brand celebrating the culture of the drug. The recreational market is expected to be entirely legal in Canada this summer once after the Cannabis Act receives Senate approval.
In an exclusive interview with the Investing News Network (INN), Neil Closner, co-founder, and CEO of MedReleaf discussed the launch of its lifestyle brand targeting recreational consumers and the impact its soon-to-launch cannabis DNA test will have with physicians looking at the space.
This gives investors the opportunity to find out the latest from MedReleaf's efforts to educate physicians who may be worried about recommending cannabis as a viable medical treatment.
The interview has been edited for brevity and clarity. Continue reading for more of what Closner had to say.
Investing News Network: At your presentation during the Canaccord Genuity cannabis conference, you brought up the concept of targeting the "right patients." Could you talk about who these patients are, in your view, and the approach needed to attract them in the medical cannabis space?
Neil Closner: We have taken an approach in terms of looking at the overall market and we have taken our approach similar to pharmaceutical companies, which is first of all look for a third party payer– an insurance company, for example, that will cover the cost of the drug in that sense.
That is one of the reasons, although certainly not the only reasons, why we sought [on early] to service the military veteran market in Canada as one example. Now we have turned our attention to other parts of the market where there already is insurance coverage or where we are hoping … there will be in a relatively short period of time.
Apart from that, we look at people that have slightly higher disposable income who can afford to pay a premium price for what we consider, and what most of [the] Canadian public considers to be a premium product.
INN: You also mentioned the focus on the veteran market. Can you talk about the strategy appealing to this specific patient population?
NC: It was actually the fact that we had validated data from our partner in Israel that showed some of the products we were growing were good for symptoms of PTSD (post-traumatic stress disorder). With that knowledge, we sought to go meet with physicians and other caregivers in the veteran community [and] explain to them 'we have products that can really positively impact the quality of life of veterans.'
Being armed with that kind of data and knowing we had the products that would help [veterans] and couple that with the fact that they have insurance coverage, made that market very attractive for us. We have specifically tailored our patient care [and] our patient education protocols to dealing with veterans with PTSD.
"Our entire business is built on analytics"
INN: How does MedReleaf keep track of its veteran patient population?
NC: We track all of our patients very carefully. We survey them on a regular basis in order to gather data to best understand which products are working. Why are they working? What are they working for? We capture all of that data and we analyze it constantly.
INN: Interesting. Would you say data plays a big role in the actions of MedReleaf?
NC: Our entire business is built on analytics.
INN: Have you seen any other companies out there doing the same thing or close to the same thing?
NC: I don't believe there is anyone to the extent that we are. We've got multiple published papers in peer-reviewed journals specifically and solely on our patient data.
INN: Also at the Canaccord conference, you said you believe the international medical market is the largest market available for cannabis companies. Do you still believe that?
NC: Yeah we think that the international market has the potential to be very, very big.
INN: Could you give a little more detail as to what specifically makes you think that?
NC: Well there are a lot of countries that are advancing legislation to legalize medical cannabis, or rather cannabis for medical purposes, and many of those countries are more medically focused and medical rigorous than even Canada is today.
All of that plays to our strength because we believe we are a very medically focused business today, from a quality assurance standpoint of product and a consistency standpoint. We think a lot of the assets that MedReleaf has can be leveraged very positively internationally.
If you look to countries that are moving towards this, many of them are larger than Canada is and many of them will have full government covered cannabis for medical purposes. You are talking about countries like Germany that have 80 million population with full insurance coverage; that is a market that is almost three times the size of Canada.
INN: Would you say Germany is the top international market for you guys? Are there other markets you are targeting?
NC: We have people on the ground in over half a dozen countries outside of Canada.
INN: Moving into the recreational aspect, could you talk about specific tactics the company is planning with your newly launch brand San Rafael '71 to attract recreational users?
NC: It's hard to give you a lot of detail on that because we don't know what the regulations are going to permit. The announcement that we made and the way we sort of unveiled that brand is–we think–something unique and special because we partnered with Amsterdam Brewery. So we launched a product into the Canadian market that's available to get our San Rafael '71 brand in front of Canadians ahead of even understanding what the legislation will permit or will allow.
That's one of the tactics that we are using but until we know what the regulations are going to permit, it's hard for us to do much more.
INN: What is your opinion of some of the companies in the space that have focused their entire business on recreational and the branding aspect of cannabis?
NC: MedReleaf has taken a very medically-focused approach to our branding for the medical market. Some of the other LPs from the earliest of days have really crafted their brands to prepare themselves for the recreational market. That may or may not work for them; we will have to see it works for us in the medical market because we have a very dominant market position.
Some of these brands that are trying to do everything under one brand may have a difficult time.
INN: Let's move on to one of your most interesting products announced–the DNA-cannabis test for medical patients. Can you tell me at what stage of development the test is on right now?
NC: It's finalized… we will likely be launching it within a number of weeks. It's coming up very soon.
INN: What is the launch going to look like, for the test? How is the test going to enter the market?
NC: Our salespeople are going to be educating physicians about it. They have already begun that. We've got some partners who are helping us distribute the kits to physicians who are interested in them. It's really a physician-driven exercise: it's a matter of getting the kit in front of doctors and is specifically targeted to doctors who are not prescribing [yet] but who might be convinced to prescribe–or might be more comfortable to prescribe–if the answers that this test provides were available to them. That's what we are hoping for.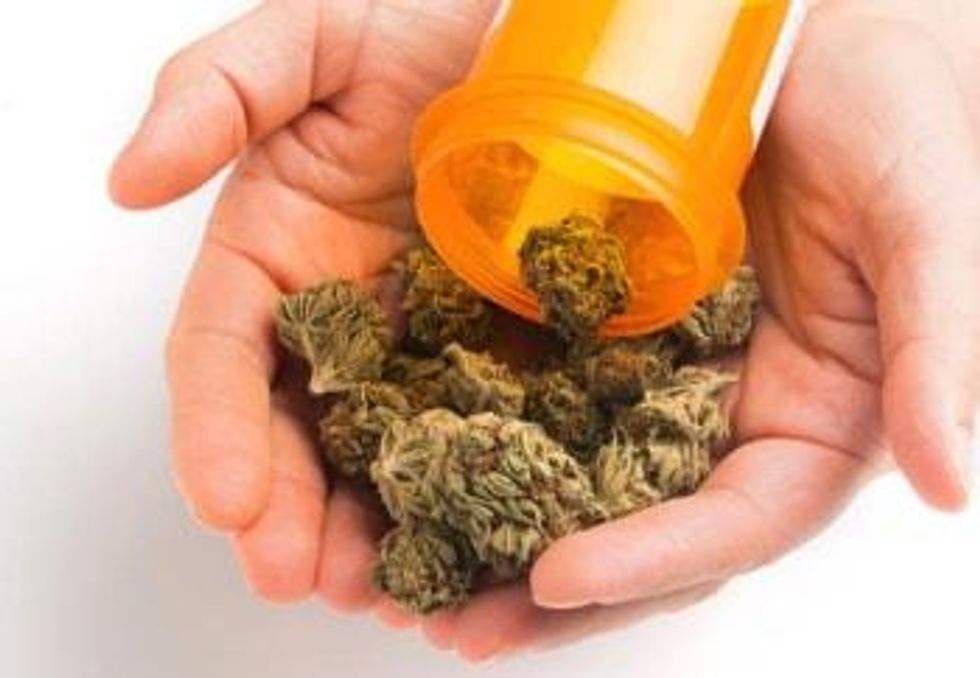 "We hope that this test will enable a lot of new doctors to enter the market"
INN: I had a conversation with the CEO of Khiron, a company focused on the Colombian medical cannabis market and he told me a lot of their work involves discussions with physicians and medical staff about doing that acceptance switch for cannabis and here are the tools to do it. Are you hoping that this test will have a big impact in changing the minds of physicians?
NC: Yeah absolutely. I mean today we look and we see that about 15 percent of doctors in Canada are prescribing and we're optimistic that we can get that number higher. We hope that this test will enable a lot of new doctors to enter the market.
INN: Can you give me a quick explanation of how the test will work exactly for the patients?
NC: They go to their doctor, the doctor believes cannabis could be helpful for them or the patient asks about cannabis. The doctor can then, if they choose, administer the test right there in their office. It takes one minute–it's just a cheek swab. Or the doctor can send the patient to one of a number of other locations that we will have available where they can get the kit or the patient can request the kit be sent to their house.
The test will then get sent back to a lab. Within a few days, the lab will send a report to the doctor which will make a recommendation that that patient needs [either] a low, medium or high dose of cannabis-based on how they metabolize cannabinoids.
That eliminates one big concern for doctors, [which] is 'I don't know how much to prescribe, I don't want to prescribe too much.' [The test] answers that question and then the second part will be a recommendation as to which of the MedReleaf products are recommended for that patient, based on the symptom that they are trying to treat.
That recommendation is driven by all of the data that we have collected over the last few years.
INN: And you said the launch is looking likely in a couple of weeks?
NC: It will be in March sometime.
Don't forget to follow us @INN_Cannabis for real-time news updates!
Securities Disclosure: I, Bryan Mc Govern, hold no direct investment interest in any company mentioned in this article.
Investing News Network websites or approved third-party tools use cookies. Please refer to the  cookie policy for collected data, privacy and GDPR compliance. By continuing to browse the site, you agree to our use of cookies.