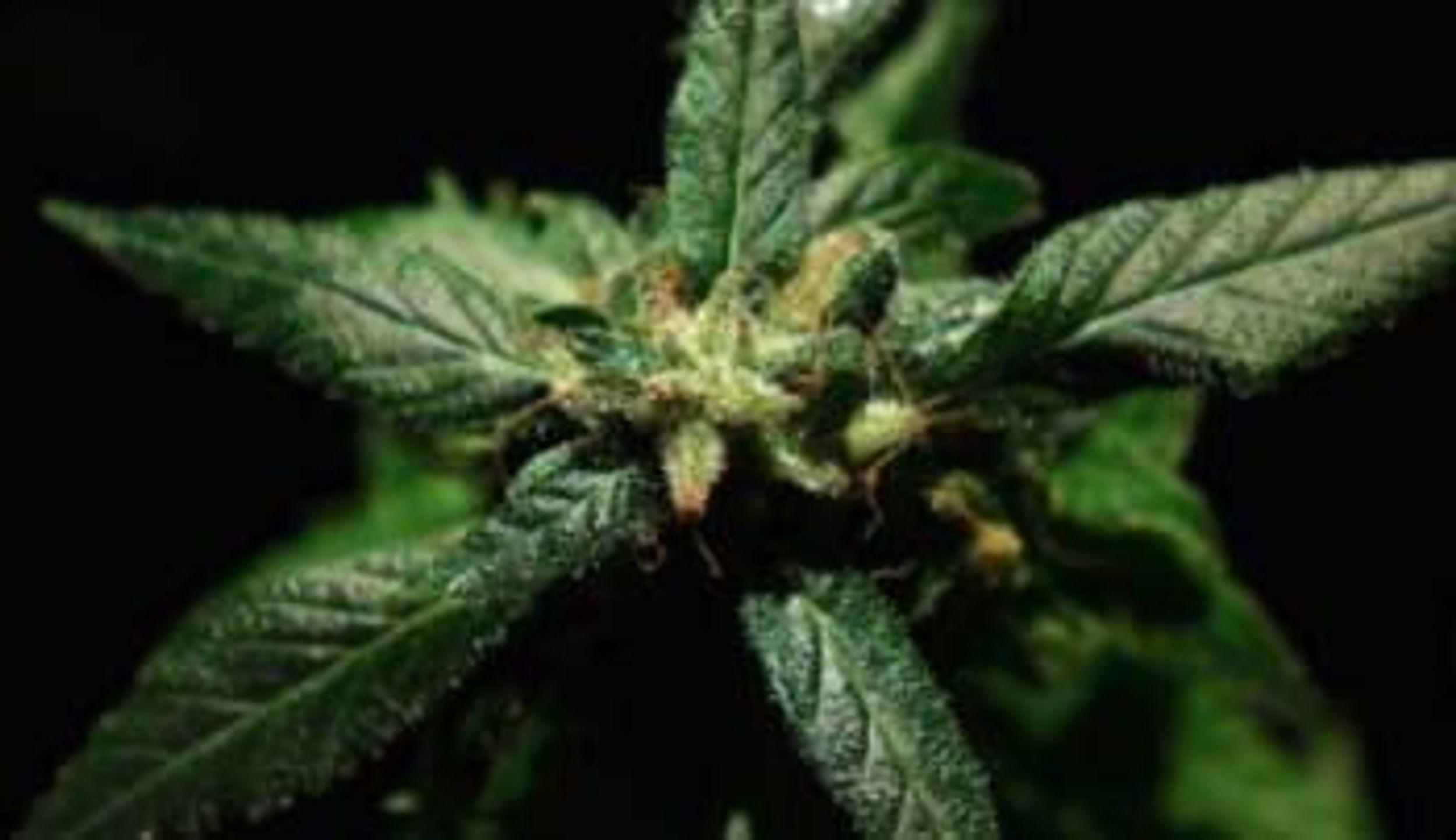 Cannabis is on a path of expansion, from the US market expanding to the expected legalization of recreational cannabis in Canada. INN takes a closer look at the challenges and possibilities approaching in 2018.
Earlier this week the Investing News Network (INN) reported on 2017 trends in the Cannabis industry. As the year comes to a close, it's now time to look forward to the busy year ahead for the sector.
Cannabis is on a path of expansion, from new states in the US allowing the sale of recreational cannabis to Canadian LPs putting down serious capital into the increase of their production capacities.
The roadmap for the future of cannabis isn't as direct as investors would like it to be. New obstacles are imminent, which includes an expected cannabis shortage as the floodgates of recreational sales will impact the market production next year. Other struggles include legislation and technical details of the law that are less clear but crucial regardless.

Hugo Alves, president of Cannabis Wheaton Income (TSXV:
CBW
) told INN that investors of this space need to do their research as issues of legislation continue to rise.
"This is a market that is entirely borne out of regulation… If you are investing without being armed with the knowledge of what is regulatory permissible and/or practicable you are either missing significant opportunities or throwing darts at a wall and seeing what sticks," Alves told INN.
In addition to speaking with Alves, INN had the opportunity to speak with other industry leaders and companies about what we can expect in the year ahead for the cannabis sector.
The US and the international cannabis markets available
In terms of developments moving forward in the States, the major target in everyone's eyes is California, which is set to become recreationally legal starting early in 2018. The reach of that market could see numbers equal to what the market saw during the Nevada legalization process in 2017.
In 2016 after the state of California voted favorably for cannabis regulation, Arcview Market Research upgraded its estimation on the projected worth of both the medical and recreational industries to $7.6 billion by 2020.
The upcoming heavily taxed recreational legal market in California may deter some users to make the switch immediately, but its expected for this industry to boom. California could also see a boost from out of town users who would visit the state given its upcoming legal state regarding cannabis.
Michael Garbuz a corporate strategy and legal counsel with CannaRoyalty (CSE:CRZ; OTC:CNNRF) told INN, the company has made some serious investment decisions for the upcoming recreational market in California. He said the state has been ready for the new market since it legalized medical cannabis in the '90s.
"[T]here's actually quite a large, thriving industry here in terms of sophistication of players, supply chain, understanding the plants and the products, marketing and just like a culture that's been established," Garbuz told INN
Garbuz said CannaRoyalty used to be a cannabis investment company but now they are focused on products for the Californian market along with the access and support models for their offerings.
According to Garbuz the key with this new market will be operating through an accomplished distributor. "[Producers are] going to be required to have a product tested and go through a distribution channel," he said.
Despite the spotlight going to California, Alan Brochstein, cannabis analyst with 420 Investor told INN investors should remember Massachusetts will become the first East Coast state to legalize cannabis and could provide another successful venue there for public companies in the space.
Brochstein suggested keeping an eye on companies that operate on a multi-state basis in the US. In terms of international developments, he added a trend to look out for is the focus of LPs in the Australian and European markets.
Producers have ramped up the extent of these deals with either established companies in several countries with new cannabis legislation policies or even directly with governments looking to change their stance on the drug.

These deals are another form of maturity for the cannabis industry as it tries to establish itself in the eyes of the public and new investors.
Brayden Sutton, CEO of
Friday Night Inc
(CSE:
TGIF
) told INN he expects 2018 to show a more mature and accepting market with savvier business moves and what he called "big boy" fund making an appearance.
"I expect to see the next wave to include mutual funds and more advanced sector ETFs in 2018," Sutton said.
An increased maturity for the sector is also expected from
a cannabis report
done by research firm EY. "As the industry matures, consolidation is likely to occur and the type of competitors and adjacent industries will also shift," the report stated.
The report –called "How do you define your future in an undefined market? Insights and perspectives from Canada's cannabis industry leaders"– was constructed by interviewing senior executives and board members across 11 different LPs.
The effect of consolidation in the cannabis industry
The potential reach of the cannabis industry has grown so much in the last year alone that–realistically speaking–experts are starting to agree that joining forces may be the only way to continue the expansive nature of this business.
New players may be vying for an entry into both, the medical and recreational business of cannabis. These industries include pharmaceuticals, tobacco, and alcohol. Their entries, depending on the legislative landscape in the US and Canada, could come sooner rather than later.
Leaders in those industries have recognized the reach of cannabis companies through some of the deals that took place during 2017, including a major alcohol producer investing directly in Canopy Growth and various producers making deals with Canadian pharmacies for medical cannabis products. But there is a possibility their entry into cannabis absorbs a portion of the opportunities available.
According to the EY market study, 87 percent of cannabis executives see consolidation as way forward with the competition amongst cannabis companies in the next three years.
Additionally, 75 percent of the respondents expect that large role players from other established industries will represent a portion of the cannabis competition in the years ahead.
"Many believe that consolidation is inevitable, leaving a few large players post-legalization," the report said.
Brochstein is on board with the concept of consolidation as production demands increase.
"In Canada, consolidation is likely to be a big trend in 2018, as many middle-tier LPs will likely realize that they need to have more scale," Brochstein told INN.
Refining the details of legalization in Canada
When the Canadian federal government officially introduced its cannabis legislation, Bill C-45, in April, cannabis stocks responded positively as legalization inched closer to reality.
Since then, however, the Liberal government has still missed to fully explain legislation and what the intended cannabis landscape will look like in 2018 and beyond. This has caused LPs and experts to sit and wait for further clarification so their business plans can adapt accordingly.
"Uncertainty in the regulatory environment is impeding [producers'] ability to make long-term strategic investments," the EY report stated as it relates to Canadian LPs.
Canadian provinces have begun detailing their plans for the legislation they intend to set up in terms of recreational cannabis.
"The cannabis sector in Canada currently operates in many unknowns," the EY study said. The report added companies don't know how quickly the proposed legislation will be put in place or how it will be enforced.
Alves told INN he expects 2018 to be a defining year for the industry in terms of legislation. "Regulations under the [Cannabis] Act have to be formulated and released," Alves said. These additions will include new restrictions companies are eagerly awaiting to learn about. Alves used packaging and the promotion of cannabis as examples of that.
"I think the market will only continually get better as it matures and evolves," Alves said.
Keith Merker CFO of WeedMD (TSXV:WMD) told INN the company has been happy with the current progress of legislation across Canada.
Merker said WeedMD expected the provinces to establish the government-run operations for the sale of recreational cannabis they have been detailing so far. The stores will allow companies to place their recreational product for consumers to acquire.
"We like what we have seen so far; there have been no surprises," Merker said.

The concerns of the cannabis shortage for 2018
Throughout 2017, rumors grew among experts and analysts of the cannabis business that the current supply of cannabis flower was not going to be enough to meet the demand from the emerging recreational market in 2018. Then the predictions arrived.
The industry is aware of this shortage and, since then, has been on a path of expansion and increased production.
Brochstein told INN the medical industry saw strong growth thanks to investors "supplying large amounts of capital to build out production facilities in advance of full legalization in 2018."
In a separate interview with INN Neal Gilmer, cannabis analyst with Haywood Securities, said he expected this shortage to take place in spite of the massive expansion cannabis producers have gone through because of the "number of cycles" it takes to establish their new capacities and facilities.
The EY study said LPs are allocating capital towards "building industrial grow facilities" to increase their capacities in an attempt to meet this increasing demand. The LPs surveyed for this study acknowledged there would be a supply shortage during the first three years post-legalization.
In terms of the impact, the shortage could have amongst medical patients, at the time Gilmer said he wouldn't be surprised if he saw the federal government acknowledge that patients can't face a shortage on their products.
"I think [Health Canada] would rather have the recreational market upset of a supply shortage than the medical market," Gilmer said.
The Parliamentary Budget Officer's projection of cannabis consumption for next year reaches 650,000 kilograms of marijuana flower. However, Miles Light, co-founder, and partner with Marijuana Policy Group (MPG) told Marijuana Business Daily, his expectation actually exceeds 900,000 kilograms of cannabis demand for the Canadian market in 2018.
The Canadian government's data also projects an estimated 4.6 million individuals aged 15 and over will consume cannabis at least once in 2018.
Investor Takeaway
The upcoming year in the world of cannabis investment offers many dynamic opportunities to investors new and old. Legislative issues aside, the recreational market will open its doors to the entire Canadian market in 2018. While tensions could rise from the status of cannabis in the US, is undeniable it's business results can exceed predictions with the market addition of California and Massachusetts.
Don't forget to follow us @INN_LifeScience and @INN_Cannabis for real-time news updates!
An earlier version of this story didn't include commentary from California focused company CannaRoyalty.
Securities Disclosure: I, Bryan Mc Govern, hold no direct investment interest in any company mentioned in this article.
Editorial Disclosure: Friday Night Inc and WeedMD are clients of the Investing News Network. This article is not paid-for content.

Featured
Investing News Network websites or approved third-party tools use cookies. Please refer to the  cookie policy for collected data, privacy and GDPR compliance. By continuing to browse the site, you agree to our use of cookies.