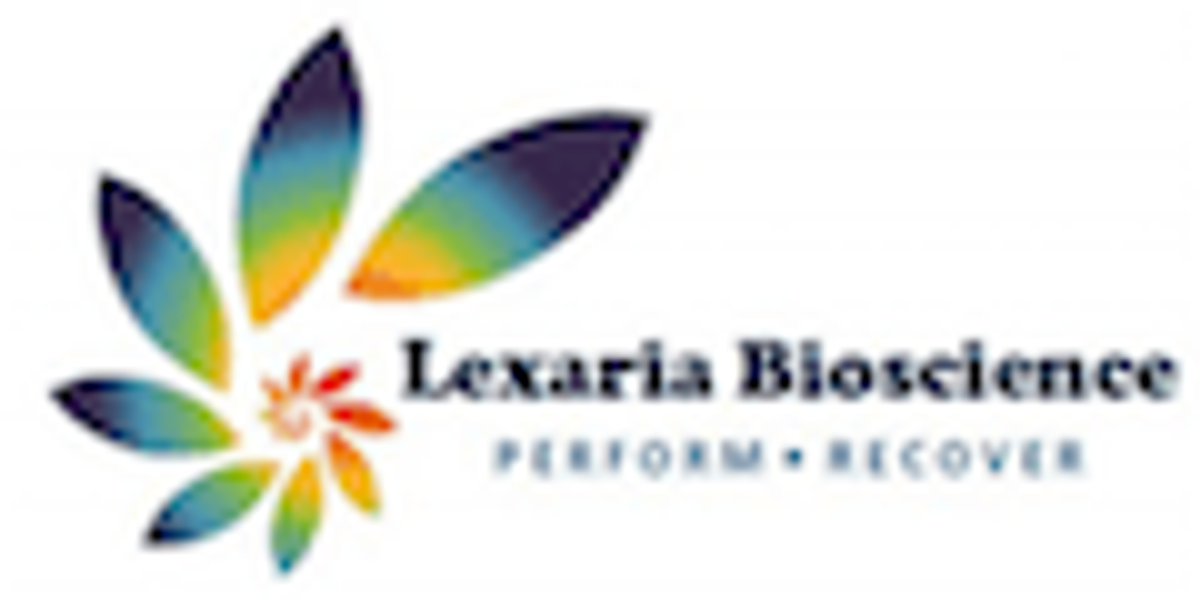 Lexaria Bioscience Corp. (OTCQX:LXRP, CSE:LXX) is pleased to announce that it has commenced its first nicotine in vivo (animal) absorption and tolerability study.
Lexaria Bioscience Corp. (OTCQX:LXRP, CSE:LXX) (the "Company" or "Lexaria"), a drug delivery platform innovator, is pleased to announce that it has commenced its first nicotine in vivo (animal) absorption and tolerability study. The dosing stage is complete and final results are expected within approximately 30 days.
Initial observations showed no obvious signs of gastrointestinal ("GI") distress such as vomiting or diarrhea in the animals. One of the two key objectives of the study is to determine whether Lexaria's DehydraTECHTM may reduce or eliminate gastric distress for edible forms of nicotine. Typically, if nicotine is swallowed it often produces gastric distress, which complicates the use of oral nicotine replacement therapy products in general. Multiple doses were tested in the animals at levels far exceeding those typically found in human nicotine replacement therapy products used in the market today, further emphasizing the importance of these early GI observations.
The nicotine formulation absorption study is being conducted at the same third-party laboratory in Philadelphia where the Company completed its initial cannabidiol absorption study in 2015. A full set of pharmacokinetic ("PK") data will be generated through blood draws to better understand the speed of delivery, quantity, and profile of nicotine absorption and more.
For the first time anywhere, Lexaria's DehydraTECHTM will also be evaluated for the possibility of first-pass liver metabolism bypass through measurements of both nicotine and nicotine metabolites. The ratios of these substances present in blood could provide evidence-based confirmation of the DehydraTECHTM influence in this important process.
"We're pleased to have the nicotine absorption study underway," said Chief Executive Officer Chris Bunka. "This is the first study that evaluates our technology in the delivery of nicotine through the GI tract, and we are optimistic that it may open a path for Lexaria to develop what could be the world's first safe method of nicotine ingestion through consumer products such as edibles, capsules, or beverages."
Additional research and development will be required both in animals and in humans for the development of consumer products delivering nicotine inedible or beverage formats. Given recent Company announcements that confirmed success for DehyrdaTECHTM to preferentially enhance absorption of active ingredients through transdermal methods, Lexaria may also design a skin-based nicotine absorption study to determine if Lexaria's technology offers any delivery benefits when compared to existing transdermal nicotine delivery products.
Lexaria's patented DehydraTECH™ technology is focused on improved delivery methodologies of many commonly used active pharmaceutical ingredient ("API") substances. As such, it provides an additional layer of effectiveness that is designed to harmonize with the intellectual property of third parties. Both patented and generic API substances can utilize Lexaria's patented technology. Lexaria's long-term strategy is to partner with the world's leading firms as they deliver best-of-class products to their existing large consumer groups.
Lexaria Bioscience Corp. has developed and out-licenses its disruptive delivery technology that promotes healthier ingestion methods, lower overall dosing and higher effectiveness of lipophilic active molecules. Lexaria has multiple patents pending in over 40 countries around the world and has patents granted in the USA and in Australia for utilization of its DehydraTECHTM delivery technology. Lexaria's technology provides increases in intestinal absorption rates; more rapid delivery to the bloodstream; and important taste-masking benefits, for orally administered bioactive molecules including cannabinoids, vitamins, non-steroidal anti-inflammatory drugs (NSAIDs), nicotine and other molecules.
For regular updates, connect with Lexaria on Twitter (https://twitter.com/lexariacorp) and on Facebook http://tinyurl.com/y8vzcaam
FOR FURTHER INFORMATION PLEASE CONTACT:
Lexaria Bioscience Corp.
Alex Blanchard, Communications Manager
(778) 796-1897
Or
NetworkNewsWire (NNW)
www.NetworkNewsWire.com
FORWARD-LOOKING STATEMENTS
This release includes forward-looking statements. Statements which are not historical facts are forward-looking statements. The Company makes forward-looking public statements concerning its expected future financial position, results of operations, cash flows, financing plans, business strategy, products and services, competitive positions, growth opportunities, plans and objectives of management for future operations, including statements that include words such as "anticipate," "if," "believe," "plan," "estimate," "expect," "intend," "may," "could," "should," "will," and other similar expressions are forward-looking statements, including but not limited to: that any additional patent protection will be realized or that patent achievements will deliver material results. Such forward-looking statements are estimates reflecting the Company's best judgment based upon current information and involve a number of risks and uncertainties, and there can be no assurance that other factors will not affect the accuracy of such forward-looking statements. Factors which could cause actual results to differ materially from those estimated by the Company include, but are not limited to, government regulation and regulatory approvals, managing and maintaining growth, the effect of adverse publicity, litigation, competition, scientific discovery, the patent application and approval process and other factors which may be identified from time to time in the Company's public announcements and filings. There is no assurance that existing capital is sufficient for the Company's needs or that it will be able to raise additional capital. There is no assurance the Company will be capable of developing, marketing, licensing, or selling edible products containing cannabinoids, nicotine or any other active ingredient. There is no assurance that any planned corporate activity, scientific research or study, business venture, technology licensing pursuit, patent application or allowance, consumer study, or any initiative will be pursued, or if pursued, will be successful. There is no assurance that any of Lexaria's postulated uses, benefits, or advantages for the patented and patent-pending technology will in fact be realized in any manner or in any part. No statement herein has been evaluated by the Food and Drug Administration (FDA). Lexaria-associated products are not intended to diagnose, treat, cure or prevent any disease.
The CSE has not reviewed and does not accept responsibility for the adequacy or accuracy of this release.
Click here to connect with Lexaria Bioscience Corp. (OTCQX:LXRP, CSE:LXX) for an Investor Presentation
Source: www.accesswire.com
Investing News Network websites or approved third-party tools use cookies. Please refer to the  cookie policy for collected data, privacy and GDPR compliance. By continuing to browse the site, you agree to our use of cookies.