Cannabis Weekly Round-Up: Updates from Two Cannabis Investing Companies
Mar. 09, 2018 11:30AM PST
Cannabis Investing News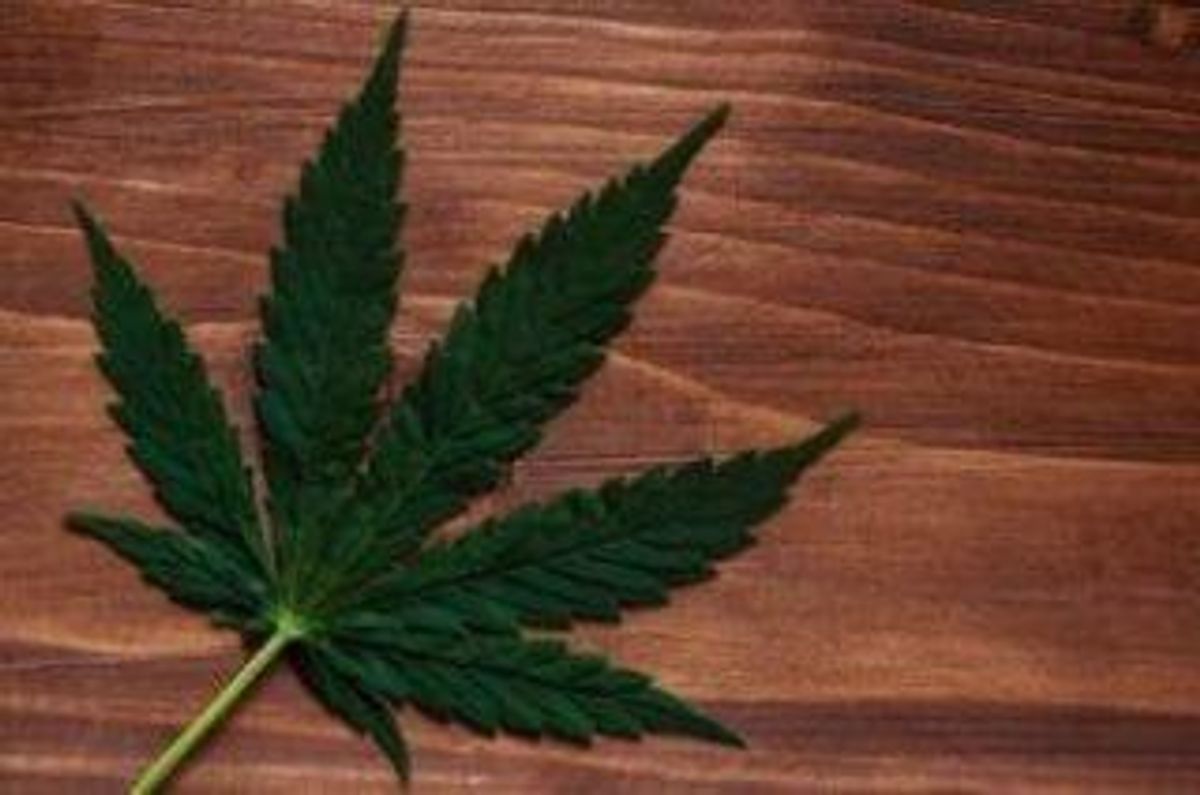 The Investing News Network rounds some of the biggest news in the cannabis market for the past trading week.
This past trading week (March 5 – 9) saw two major conference call updates from two cannabis operators, one in the US and the other with Canadian and international ventures. The Investing News Network (INN) had the opportunity to get an inside look into one of the biggest deals of the cannabis industry. The weekly performance of the Marijuana Life Sciences Index ETF and an interview with the CEO of a licensed producer (LP) complete this Cannabis Weekly Round-Up.
This week investors got a closer look at two companies offering conference calls to provide updates on recent activities and quarterly reports. First, on Wednesday (March 7), LGC Capital's (TSXV:LG) CEO John McMullen sought to present a clear vision of the company's international ventures and its current position as a cannabis investor company.
"We believe our investee companies can reach an annualized net production to LGC Capital of 40,000 to 80,000 kilograms in 2019-2020," McMullen told shareholders.
LGC faced a delay with its investment in South African company House of Hemp since as per the agreement, the producer is required to obtain a license in the country first. "The reality is that to date the government of South Africa has not issued such a license to House of Hemp or to any other company in its jurisdiction," McMullen said.
Then on Thursday (March 8), it was MPX Bioceutical Corporation's (CSE:MPX; OTC:MPXEF) turned to share an update with analysts and investors. Scott Boyes, president, and CEO of MPX announced the company's footprint in the US was steadily increasing, directly in the Arizona market thanks to the company's most recent acquisitions.
"This is one of the largest footprints in the US cannabis industry and one we intend to expand even further by expanding in states where we already operate and by entering into new markets," Boyes said after detailing the current production capabilities and dispensary locations across the US for MPX.
When asked about the impact the Sessions memo had in the business of the company Boyes and Beth Stalova, chief operating officer of MPX, agreed that the whole case had not caused any major issues for MPX.
"It was like a minor speed bump that the industry raced over pretty fast," Boyes said during the call.
Up close and personal with Newstrike Resources
The Investing News Network (INN) had the opportunity to chat with Jay Wilgar, CEO of Newstrike Resources (TSXV:HIP) on the fallout of the CanniMed deal back in January. Wilgar provided an inside look into the days leading up the deal with CanniMed getting tossed aside, how his company began a reconstruction work and where he sees the strengths of Newstrike becoming key once the adult-use of cannabis becomes legal in Canada later this year.
"The vast majority of Canadians, sure, they are looking for safe products they are looking for a controlled market that they are going into, but a lot of people are also going to look for a brand, just like they do with any other consumer good," Wilgar said.
Wilgar also told INN about the relevance branding will have when it comes time to differentiate between all the cannabis companies in the public markets and revealed Newstrike may have been an option when it came to the blockbuster deal between Aurora Cannabis (TSX:ACB; OTCQB:ACBFF) and CanniMed.
Regarding that blockbuster deal, this week CanniMed issued a statement to its shareholders saying Aurora was successful in its offer for all issued and outstanding common shares of the company. CanniMed further explained:
The number of CanniMed common shares (the "CanniMed Shares") tendered as at the close of business on March 8, 2018 totals 17,847,341, representing approximately 70.66% of the total outstanding CanniMed Shares on a fully diluted basis. All of the conditions to the Offer having been met, Aurora will take up the tendered CanniMed Shares and pay for those shares as soon as possible, and in any event not later than 3 business days after the CanniMed Shares are taken up. Aurora will issue a total of approximately 50.6 million Aurora common shares and pay a total of approximately $98 million in cash for the CanniMed Shares tendered as of March 8, 2018.
This past week INN also had the chance to catch up with Neil Closner CEO of MedReleaf (TSX:LEAF). Closner talked about the potential the worldwide medical cannabis market has for the entire industry, the launch of MedReleaf's lifestyle brand appealing to the sensibilities of recreational marijuana consumers.
One of the unique aspects of MedReleaf's business includes a DNA-based test where patients will be able to find out how strong of a dose do they need for their cannabis medical products. Closner told INN his company hopes the test will "enable a lot of new doctors to enter the market."
During the past trading week, the Marijuana Life Sciences Index ETF (TSX:HMMJ) increased in value 3.35 percent. As of 1:27 EST on Friday, the ETF traded at $19.13 per share. Since it's inception the ETF has gone up in value 86.63 percent and so far this year index has started turning things around and increased 1.06 percent in value.
Don't forget to follow us @INN_Cannabis for real-time news updates!
Securities Disclosure: I, Bryan Mc Govern, hold no direct investment interest in any company mentioned in this article.
---
** This article is updated each week. Please scroll to the top for the most recent information**
Cannabis Weekly Round-Up: 2018 Canadian Budget Reveals Cannabis Tax Plan
March 2, 2018 – By Bryan Mc Govern
This past trading week (February 26 – March 2) a cannabis producer decided to safeguard its US interest from the regulations of its exchange by switching into the Aequitas NEO Exchange. Taxes on cannabis products in Canada and the launch of the first direct marijuana stock into the Nasdaq complete this Cannabis Weekly Round-Up.
On Monday (February 26) Cronos Group (TSXV:MJN) announced it had received approval to list its common shares on the Nasdaq Global Market under the symbol "CRON." This unprecedented listing will co-exist with the company's current TSX Venture option.
"We believe this will increase long-term shareholder value by improving awareness, liquidity, and appeal to institutional investors," Mike Gorenstein, CEO of Cronos Group said in the company's announcement as reported by the Investing News Network (INN).
Later in the week, it was reported Bruce Linton, CEO of Canopy Growth (TSX:WEED), said his company had been working to also launch on the Nasdaq but had to put those plans on hold once the investment deal with Constellation Brands (NYSE:STZ) came into the picture. The report from VICE Money credited a report from Beacon Securities analyst Vahan Ajamian for the announcement.
Linton told VICE Money it would be focussing on the Nasdaq listing now that the Constellation Brands deal was done. "What I like about the Nasdaq is they basically do not have a pot policy," Linton said. "If you follow all the rules you are welcome on their exchange."
Cannabis company drops TSXV in favor of saving US interest
Maple Leaf Green World (TSXV:MGW) is a company listed on the TSXV with existing assets in the US. The exchange sent a warning to the company since it does not allow cannabis companies to hold interests in the market below the border, due to the status of the drug on the federal level.
At first, Maple announced it would defend its status with documentation arguing it had not started production specifically in its Nevada facility. This week, however, the company decided to avoid any more issues and will be moving its common shares into the Aequitas NEO Exchange.
"The US part of our operations is a big piece of the company, so divesting it really was not an option and being delisted would not go over too well with the shareholders," Dale Shirley, investor relations for Maple Leaf Green World, told INN.
A day later after announcing the new home for their common shares, the company provided shareholders with an update on the reason they chose the NEO instead of more popular exchanges for Canadian cannabis companies operating or with assets in the US.
"As a company deeply entrenched in the North American cannabis sector, it was important for management of the Company to select to partner with an exchange that has clear views on where it stands in relation to the industry," Maple Leaf explained.
The market reacted this week by cutting Maple Leaf's share price down 18.18 percent over the past five trading days, a $0.18 per share loss.
As part of its fourth-quarter report for 2017, GMP Capital (TSX:GMP) attributed its growth of $59.3 million reported revenue to the burgeoning blockchain and cannabis sectors according to Harris Fricker, president, and CEO of GMP.
"Underwriting revenue in fourth quarter 2017 increased 30 [percent] compared with fourth quarter 2016 led by robust client activity in the blockchain and cryptocurrencies and cannabis sectors," GMP wrote as one of the reasons for its revenue numbers.
Canadian budget reveals taxing plans from the federal government
The Canadian federal government unveiled its official 2018 budget this past week and in it came the tax strategy proposed for cannabis products. As reported by INN taxing for cannabis products will come down to two options: whichever is the highest applicable per product, either a $1 per gram standard or 10 percent of a product price.
The only products that won't face taxes are those with low amounts of tetrahydrocannabinol (THC) and pharmaceutical items derived from cannabis, so long as they have a Drug Identification Number and are only available with a prescription.
Canadians for Fair Access to Medical Marijuana (CFAMM) issued a statement over the "outrage" they had in light of this budget. According to the patient advocacy group, the products facing no taxes are a minority among the patient population and represent a small representation of use.
"Exempting a small minority of patients does not address the affordability issue and implies some patients are more legitimate than others, Jonathan Zaid, executive director of CFAMM stated.
During the past trading week, the Marijuana Life Sciences Index ETF (TSX:HMMJ) increased in value 2.6 percent. As of 1:36 EST on Friday, the ETF traded at $18.54 per share. Since it's inception the ETF has gone up in value 80.88 percent and so far this year index has decreased 2.06 percent in value.
Don't forget to follow us @INN_Cannabis for real-time news updates!
Editorial Disclosure: Maple Leaf Green World is a client of the Investing News Network. This article is not paid-for content.
Securities Disclosure: I, Bryan Mc Govern, hold no direct investment interest in any company mentioned in this article.
Featured Cannabis Investing News Stocks
Investing News Network websites or approved third-party tools use cookies. Please refer to the cookie policy for collected data, privacy and GDPR compliance. By continuing to browse the site, you agree to our use of cookies.