Canadian Cannabis Company, The Flowr Corporation, to Begin Trading on the TSX Venture Exchange
Sep. 26, 2018 06:51AM PST
Cannabis Investing News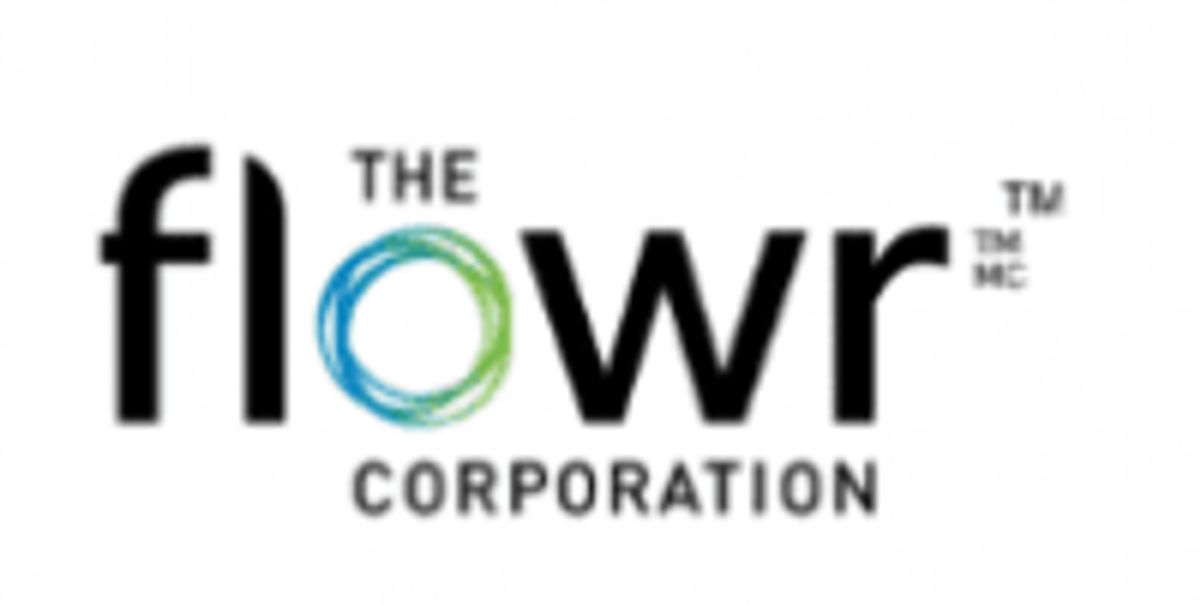 Licensed Producer Focused on Growing Premium Cannabis is Rapidly Scaling Operations to Meet Medicinal and Adult-Use Demand
Flowr has the Exclusive Cannabis R&D Alliance with Hawthorne Gardening Company, a Subsidiary of The Scotts Miracle-Gro Company
The Flowr Corporation (TSXV:FLWR) ("Flowr" or "Company") announced that it expects its shares to be available for trading on the TSX Venture Exchange ("Exchange") under the symbol FLWR at market open today, September 26, 2018. This follows the recent completion by Flowr of both an oversubscribed $C36 million capital raise and reverse takeover of a capital pool company previously listed on the Exchange.
"This is an exciting day and important step toward our goal of becoming one of Canada's top licensed producers," said Vinay Tolia, Flowr's CEO. "With the transaction behind us, we can increase our focus on executing our business plan."
Flowr Business Overview
Flowr is an emerging Canadian cannabis leader founded by MedReleaf co-founder Tom Flow and a team of industry pioneers, successful start-up executives and top industry scientists. Flowr's purpose-built cultivation facilities are designed to generate high crop yields and produce premium and ultra-premium cannabis products. Company management believes that its focus on premium products and its highly efficient cultivation facilities create the potential for significant growth.
Cultivation
Flowr's flagship 85,000-square-foot cultivation facility in Kelowna, British Columbia, employs proprietary cultivation systems and is engineered to meet pharmaceutical quality production standards allowing the Company to grow premium cannabis flower. Flowr carefully harvests, hand trims and craft cures its products. Together, these exacting protocols allow the Company to consistently provide an outstanding cannabis experience to its customers
The Kelowna facility is presently approximately 20 percent operational with the remaining 80 percent slated to come online in early 2019. It is expected to produce upwards of 12,000 kilograms of cannabis flower annually once fully operational. The company expects to add more cultivation capacity and take steps designed to further increase crop yields in the near future.
Leading Flowr's cultivation program is industry pioneer, company co-founder and Flowr President Tom Flow. Flow is widely recognized for his cannabis thought leadership and expertise building and operating cannabis cultivation facilities. Flow also co-founded MedReleaf and designed, built and set up SOPs for their flagship Markham, Ontario cultivation facility, which remains perhaps the most productive facility in the country. MedReleaf has long been known as one of Canada's most efficient and profitable LPs and was acquired by Aurora Cannabis Inc. for approximately C$3 billion. Flow and his team have designed and built a total of 17 cultivation facilities and secured three producer's licences under Health Canada's ACMPR.
Research & Development
In March 2018, Flowr and the Hawthorne Gardening Company, a subsidiary of The Scotts Miracle-Gro Company (NYSE: SMG) – a world leader in lawn and garden products – announced an exclusive strategic R&D alliance. After evaluating numerous Canadian LPs, Hawthorne chose to partner with Flowr based on the experience and expertise of the Company's cultivation and R&D teams and the Company's advanced growing capabilities. This makes Flowr one of only three Canadian cannabis companies with a business partnership with a publicly traded U.S. company along with Canopy (TSX: WEED) and Hexo (formerly Hydropothecary; TSX: HEXO).
Hawthorne will fund the construction of a 50,000-square-foot R&D facility that is integrated into Flowr's Kelowna campus. This facility is North America's first dedicated cannabis R&D facility focused on advancing cultivation techniques and systems. The facility will support researchers from both organizations and combine laboratories, indoor and greenhouse grow suites, training areas and genetics breeding areas in a single building. It is expected to open in 2019. Management expects Flowr's R&D program to help the Company maintain its competitive advantage in cultivation and keep it on the cutting edge of cannabis innovation.
Products and Sales
Flowr obtained its Health Canada Sales License earlier this year and has agreements with three provinces to supply premium cannabis for sale in the adult recreational use market that is expected to open October 17, 2018. The Company recently announced it had started sales to the medical market via its website.
Flowr will offer two different brands for the medicinal and adult-use markets:
FlowrRx, featuring premium quality medicinal cannabis that enables patients to live better, fuller lives. A dedicated, bilingual team of Client Service nurses will provide patients with personalized support while Flowr's R&D team develops innovative flower strains and premium products targeted to specific conditions. Patient well-being is considered at every stage of the process – from genetic selection to harvest, trimming and curing techniques. Flowr also offers convenient and discreet online consultations with healthcare professionals to facilitate medical documentation.
Flowr is the company's premium recreational adult-use brand featuring an active, West Coast-inspired lifestyle for the cannabis connoisseur and enthusiast market. Cultivated in the world famous Okanagan Valley of British Columbia, hand trimmed and craft cured, Flowr's premium products will deliver unparalleled experiences.
Growth Opportunities
Flowr's management believes the Company is poised to become the pre-eminent indoor premium cannabis grower in Canada and one of the country's top five LPs. The Company is pursuing a growth strategy focused on increasing yields and producing premium-quality, premium-priced cannabis at scale.
The Company also intends to pursue a variety of other growth opportunities. These include potential business partnerships with well-known brands seeking to enter the cannabis market, exploring export opportunities, potentially entering the market to provide cannabis in additional form factors such as ingestibles, beverages and vape products when those form factors become legal in Canada, and evaluating opportunities in genetics and plant and seed sales.
About The Flowr Corporation
Flowr, through its subsidiaries, is a vertically-integrated Canadian cannabis company focused on the natural science of cannabis. With head offices in Markham, ON and production in Kelowna, B.C., Flowr builds and operates large-scale, GMP designed cultivation facilities utilizing their own patented growing systems. Flowr's investment in research and development ensures that its cultivation team is able to supply patients with consistent, high-quality medicinal cannabis. With a sense of craftsmanship and a spirit of innovation, Flowr is also well positioned with a line of premium quality cannabis products for the upcoming adult-use market.
For more information, visit www.flowr.ca Follow Flowr on Twitter: @FlowrCanada; Facebook: Flowr Canada; and Instagram: @flowrcanada
On behalf of The Flower Corporation
Vinay Tolia
Chief Executive Officer
Contact Information
Media
Jim Walsh: +1.607.275.7141, jwalsh@flowr.ca
Bruce Dunbar: +1.917.756.4065, bdunbar@flowr.ca
Investors
Alex Dann: +1 416.464.4067, adann@flowr.ca
Forward-Looking Information
This news release contains certain forward-looking statements that reflect the current views or expectations of management of Flowr with respect to performance, business and future events. By their nature, forward-looking statements involve known and unknown risks, uncertainties and other factors which may cause our actual results, performance or achievements, or other future events, to be materially different from any future results, performance or achievements expressed or implied by such forward-looking statements. Such factors include, among others, the following risks (i) Flowr may require additional financing from time to time in order to continue its operations and financing may not be available when needed or on terms and conditions acceptable to the Company; (ii) new laws or regulations could adversely affect the Company's business and results of operations; and (iii) the stock markets have experienced volatility that often has been unrelated to the performance of companies results of operation activities and development of projects; (v) project cost overruns or unanticipated costs and expenses; and (vi) general market and industry conditions.
When relying on Flowr's forward-looking statements and information to make decisions, investors and others should carefully consider the foregoing factors and other uncertainties and potential events. Flowr has assumed that the material factors referred to in the previous paragraph will not cause such forward-looking statements and information to differ materially from actual results or events. However, the list of these factors is not exhaustive and is subject to change and there can be no assurance that such assumptions will reflect the actual outcome of such items or factors. The forward-looking information contained in this press release represents the expectations of Flowr as of the date of this press release and, accordingly, is subject to change after such date. Readers should not place undue importance on forward-looking information and should not rely upon this information as of any other date. Flowr does not undertake to update this information at any particular time except as required in accordance with applicable laws.
Neither the TSX Venture Exchange nor its Regulation Services Provider (as that term is defined in the policies of the TSX Venture Exchange) accepts responsibility for the adequacy or accuracy of this press release.
Click here to connect with The Flowr Corporation (TSXV: FLWR) for an Investor Presentation.
Source: globenewswire.com
Investing News Network websites or approved third-party tools use cookies. Please refer to the cookie policy for collected data, privacy and GDPR compliance. By continuing to browse the site, you agree to our use of cookies.