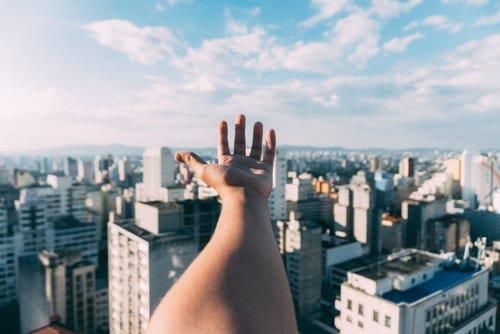 Canada's pharmaceutical industry is a key contributor to the global pharma market. Here are the top Canadian pharma stocks of 2021.
Click here to read the latest top Canadian pharma stocks article.
The Canadian pharmaceutical industry has positioned itself firmly on the global map thanks to advances in biotechnology and investments in medical research and development.
The life science sector is one of Canada's key industries, and as a sub-sector the pharmaceutical industry represents 41 percent of Canada's life science gross domestic product.
"Canada's commercially oriented research network takes innovation from lab to market; joint investment opportunities in research allow for R&D result optimization; and the responsive and efficient regulatory environment facilitates business operations," according to Invest in Canada.
---
In fact, the organization notes that 5 percent of the world's clinical trials take place in Canada, making the country one of the 10 top medical research nations in the world.
Overall, the Canadian pharma sector is the 10th largest in the world and accounts for 2 percent of the global market. With a population that's roughly 37.4 million, Canada's pharmaceutical market share is profound, and the country is home to companies making moves.
Below the Investing News Network profiles the top Canadian pharma stocks on the TSX, TSXV and CSE in terms of year-to-date performance. The top Canadian pharma stocks list below was compiled using TradingView's stock screener, with all numbers current as of October 5, 2021. Each pharma stock on the list had a market capitalization of between C$10 million and C$500 million at that time.
1. XORTX Therapeutics (CSE:XRX)
Current share price: C$7.11; year-to-date gain: 317.67 percent
XORTX Therapeutics has a pipeline that includes three clinically advanced products: XRx-008 for autosomal dominant polycystic kidney disease; XRx-101 for coronavirus/COVID-19 infections; and XRx-225, which is a preclinical-stage program for Type 2 diabetic nephropathy
In early September, XORTX received a patent from the European Patent Office; it covers methods of preventing and treating diabetic nephropathy using uric acid lowering agent, and specifically xanthine oxidase inhibitors. Shares of the company hit a year-to-date peak of C$7.87 on September 6.
2. InnoCan Pharma (CSE:INNO)
Current share price: C$1.16; year-to-date gain: 246.27 percent
Next on this list of top Canadian pharma stocks is pharmaceutical tech company InnoCan Pharma. It is developing several drug-delivery platforms containing cannabidiol (CBD).
The company has a worldwide exclusive license agreement with Yissum, the commercial arm of the Hebrew University of Jerusalem, to develop a CBD drug-delivery platform based on a unique controlled-release liposome that is administered by injection. InnoCan's pipeline includes a dermal product that integrates CBD with other pharmaceutical ingredients, such as topical treatments for the relief of psoriasis symptoms, muscle pain and rheumatic pain.
On the COVID-19 front, InnoCan and Ramot at Tel Aviv University are collaborating on an exosome-based technology that holds the potential to help in the recovery of infected lung cells when administered by inhalation. Shares of InnoCan hit a year-to-date high of C$1.27 on September 13.
3. Cipher Pharmaceuticals (TSX:CPH)
Current share price: C$2.38; year-to-date gain: 155.91 percent
Third on this list of top Canadian pharma stocks is Cipher Pharmaceuticals, which has developed a diversified portfolio of commercial and early to late-stage products. Commercial products are marketed directly in Canada and indirectly through partners in the US and South America.
Cipher Pharmaceuticals reported a 30 percent increase in revenue and a 40 percent increase in adjusted EBITDA in the second quarter, driven by strong sales of its Epuris and Absorica products. Its share price reached a year-to-date high of C$2.68 on September 14.
4. Devonian Health Group (TSXV:GSD)
Current share price: C$0.31; year-to-date gain: 138.46 percent
Late-stage pharmaceutical company Devonian Health Group develops novel therapeutics, including prescription botanical drugs and cosmeceuticals from plant materials and algae. The company's pipeline of product candidates targets worldwide unmet medical needs, including the treatment of inflammatory autoimmune diseases such ulcerative colitis and atopic dermatitis.
In March, Devonian received a notice of allowance from the US Patent and Trademark Office for its patent application covering the use of Thykamine in adult patients with mild to moderate atopic dermatitis. This top Canadian pharma stock hit a year-to-date high of C$0.70 on May 27.
5. IntelGenx Technologies (TSX:IGX)
Current share price: C$0.57; year-to-date gain: 100 percent
Drug-delivery technology company IntelGenx Technologies develops and manufactures pharmaceutical films. The company's film technologies address many therapeutic conditions, and include VersaFilm, DisinteQ, VetaFilm and transdermal VevaDerm. IntelGenx also provides comprehensive services to pharmaceutical partners, including research and development, analytical method development, clinical monitoring, intellectual property and regulatory services. The company's manufacturing facility offers full services such as lab-scale to pilot- and commercial-scale production.
This top Canadian pharma stock hit a year-to-date high of C$0.85 on May 4. On October 7, IntelGenx graduated from the TSXV to the TSX.
Don't forget to follow us @INN_LifeScience for real-time news updates!
Securities Disclosure: I, Melissa Pistilli, hold no direct investment interest in any company mentioned in this article.