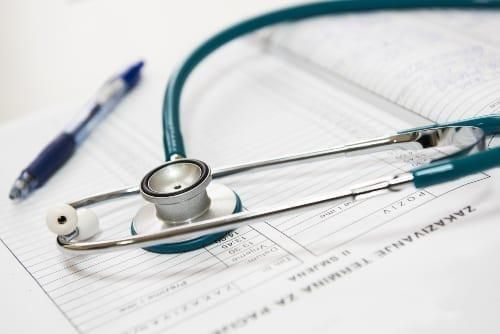 2020 is at an end, which means it's time to reflect on the top-performing NASDAQ pharma stocks year-to-date.
Click here to read the latest top NASDAQ pharma stocks article.
2020 wasn't without challenges for the pharmaceutical market, which like other sectors is bound to face lasting impacts from the COVID-19 pandemic.
That being said, the major underlying drivers for the pharma industry — such as the increasing prevalence of cancer and chronic diseases — will no doubt continue to propel innovation and growth.
The US reigns supreme in the pharmaceutical market, both in terms of drug demand and drug development. As of December 18, 2020, a total of 51 novel medicines had been approved by the US Food and Drug Administration (FDA) for the year, including one for the treatment of COVID-19.
---
Big Pharma largely stole the show throughout the course of the year, but a number of small- and mid-cap NASDAQ pharma stocks also made waves in 2020.
Below, the Investing News Network profiles 2020's five top NASDAQ pharma stocks. Data was compiled on December 15, 2020, using TradingView's stock screener, and all companies listed had market caps between US$50 million and US$500 million at that time.
1. Surface Oncology (NASDAQ:SURF)
Market cap: US$390 million; current share price: US$9.77; year-to-date gain: 430.32 percent
Surface Oncology is a clinical-stage pharmaceutical company developing immunotherapies that attack cancer by targeting the immune-suppressive tumor microenvironment.
In April, Surface Oncology initiated a Phase 1 clinical trial for its lead program, SRF388, which targets the immunosuppressive cytokine IL-27. The next month, the company announced a clinical trial collaboration with Merck (NYSE:MRK) to evaluate the safety and efficacy of combining Surface's SRF617, an investigational antibody therapy targeting CD39, with Merck's KEYTRUDA as part of a first-in-human Phase 1/1b study of SRF617. The study was to include patients with solid tumors, particularly those with gastric cancer and those with resistance to checkpoint inhibition.
Surface Oncology also has a clinical-stage collaboration with Novartis (NYSE:NVS) targeting CD73, an ectoenzyme that has an important role in modulating immune response. Inhibiting CD73 allows key immune cells, including T cells, to attack the tumor.
In November, the FDA granted fast-track designation to SRF388 for the treatment of patients with liver cancer who have been previously treated with standard therapies.
2. Forte Biosciences (NASDAQ:FBRX)
Market cap: US$490.64 million; current share price: US$36.20; year-to-date gain: 354.11 percent
Forte Biosciences is a clinical-stage pharmaceutical company focused on dermatology. Its lead candidate is FB-401, a live biotherapeutic for the treatment of inflammatory skin diseases made in collaboration with the National Institutes of Health, and the National Institute of Allergy and Infectious Diseases. Forte has done Phase 1/2a testing of FB-401 in adult and pediatric patients with atopic dermatitis.
In June, Forte merged with Tocagen, a publicly traded biotechnology company, raising US$24 million in equity financing associated with the merger. Forte kicked off September by announcing the publication in Science Translational Medicine of the full results of Phase 1/2a data for FB-401. The following month, the FDA granted fast-track designation to FB-401 for the treatment of atopic dermatitis.
Forte closed a US$46 million public offering of common stock in November.
3. BioVie (NASDAQ:BIVI)
Market cap: US$190 million; current share price: US$13.23; year-to-date gain: 276.86 percent
BioVie is developing innovative drug therapies for liver disease, which can occur in patients with advanced cirrhosis due to hepatitis, non-alcoholic steatohepatitis (NASH) or alcoholism.
In June, BioVie announced that following a successful Phase 2a study of its leading candidate, BIV201, the FDA had provided guidance regarding the next clinical trial design for BIV201 in patients with refractory ascites due to liver cirrhosis. "The FDA has communicated that pending positive Phase 2 study results, a sufficiently large and well-controlled Phase 3 trial, with supportive data from the Phase 2 (statistical significance not required), could potentially yield the clinical data needed to apply for BIV201 marketing approval," states a company press release.
The clinical-stage company plans to commence a randomized 24 patient Phase 2 study to be followed by a larger pivotal Phase 3 clinical trial targeted to begin in 2021.
In September, BioVie closed a public offering with net proceeds of approximately US$15.8 million.
4. Lipocine (NASDAQ:LPCN)
Market cap: US$90.65 million; current share price: US$1.38; year-to-date gain: 255.94 percent
Lipocine is a clinical-stage biopharmaceutical company developing proprietary drug-delivery technologies targeting metabolic and endocrine disorders. Back in May, the FDA accepted Lipocine's investigational new drug application to initiate a Phase 2 proof-of-concept study to evaluate the therapeutic potential of LPCN 1148 for the treatment of liver cirrhosis in adult male cirrhotic patients.
LPCN 1144, an oral product of bioidentical testosterone, has demonstrated the potential for treatment of non-cirrhotic NASH and is now in a Phase 2 clinical study. In its third quarter report, Lipocine announced the completion of patient enrolment in an LPCN 1144 Phase 2 clinical paired-biopsy study in confirmed pre-cirrhotic NASH subjects. Top-line results are expected from the top NASDAQ pharma stock in January 2021, and 36 week biopsy and MRI-PDFF data are anticipated in mid-2021.
In December, the FDA granted tentative approval to TLANDO, concluding that TLANDO has met all required quality, safety and efficacy standards necessary. However, TLANDO is not eligible for final approval and marketing in the US until the expiration of an exclusivity period previously granted to Clarus Therapeutics' Jatenzo, which expires on March 27, 2022. TLANDO is a novel oral testosterone product for testosterone replacement therapy in adult males indicated for conditions such as hypogonadism and hypogonadotropic hypogonadism.
5. Tracon Pharmaceuticals (NASDAQ:TCON)
Market cap: US$110 million; current share price: US$8.36; year-to-date gain: 254.70 percent
Tracon Pharmaceuticals is a clinical-stage biopharmaceutical company focused on the development and commercialization of novel targeted therapeutics for cancer.
In September, Tracon reported updated clinical data from the trial of envafolimab in MSI-H/dMMR cancer patients presented by the company's corporate partners, 3D Medicines and Alphamab Oncology (HKEX:9966). "The CSCO 2020 data provide further clinical evidence that envafolimab's activity is similar to that of Opdivo and Keytruda in MSI-H/dMMR cancer. Also impressive is the durability of response at 12 months," said James Freddo, Tracon's chief medical officer.
The following month, the FDA granted orphan drug designation for Tracon's TRC102, a small-molecule inhibitor of the DNA base excision repair pathway. TRC102 is the company's drug candidate for the treatment of patients with malignant gliomas, including glioblastoma.
In November, Alphamab Oncology and 3D Medicines submitted a new drug application to the National Medical Products Administration for the approval of envafolimab in the indication of MSI-H/dMMR cancer. The next month, Tracon announced dosing of the first patient in an ENVASARC registration trial of envafolimab in sarcoma. Tracon expects top-line data from the study to be available in mid-2021.
Don't forget to follow us @INN_LifeScience for real-time news updates!
Securities Disclosure: I, Melissa Pistilli, hold no direct investment interest in any company mentioned in this article.
Investing News Network websites or approved third-party tools use cookies. Please refer to the  cookie policy for collected data, privacy and GDPR compliance. By continuing to browse the site, you agree to our use of cookies.