Oct. 19, 2021 12:30PM PST
Genetics Investing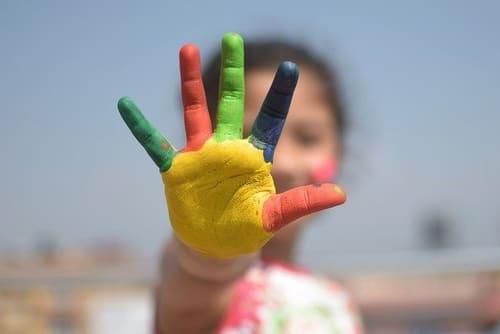 What are the top NASDAQ genetics stocks year-to-date? We run through the five biggest gainers so far this year.
Click here to read the latest top NASDAQ genetics stocks article.
The genetics sector supports every other life science industry, with one of its contributions being the discovery of new genetic drivers of diseases.
Genetic testing has grown substantially over the last few years thanks to technology advances; growth has also been spurred by an increase in chronic diseases and the development of testing kits for therapeutic areas with unmet medical needs.
Gene therapy is also a huge driver of growth in the overarching genetics market. It's estimated that in 2020 this market was worth US$970.5 million, and it is expected to reach US$3.4 billion by 2027, growing at a compound annual growth rate of 17.6 percent over that time.
---
This important fragment of the life science market is focused on how genes can be used to treat or prevent serious conditions in patients. This includes the potential for healthcare professionals to implement genes at the cellular level instead of using medication or surgery. This advanced methodology replaces "faulty" genes with new ones to potentially cure diseases.
Pharma and biotech companies often dabble in the genetics industry along with their core disciplines, showing that there are opportunities for companies of every size in this space. For interested investors, the top NASDAQ genetics stocks listed below have products related to gene therapy, cell therapy and genetic testing; some are also developing therapies for genetic diseases.
Data for this list was collected on October 13, 2021, using TradingView's stock screener, and all top NASDAQ genetics stocks had market caps between US$50 million and US$500 million at that time.
1. Enochian Biosciences (NASDAQ:ENOB)
Year-to-date gain: 170.51 percent; current share price: US$8
The first genetics stock on this list is biopharmaceutical company Enochian Biosciences, which is developing gene-modified cellular and immune therapies to potentially cure and treat deadly diseases. The company's platforms can potentially be applied to multiple indications, including HIV/AIDS, hepatitis B and corona and influenza viruses, as well as cancer.
Enochian's pipeline includes its lead candidate, ENO-1001, which is in preclinical development to treat HIV/AIDS as a vaccine. Another compound Enochian is working on is ENO-4001 to prevent the relapse of colon cancer. The company recently completed a US Food and Drug Administration (FDA) pre-investigational new drug request for a potential cure for hepatitis B virus infection.
2. aTyr Pharma (NASDAQ:LIFE)
Year-to-date gain: 143.94 percent; current share price: US$9.46
aTyr Pharma is developing medicines based on novel biological pathways. The biotherapeutics company's research and development efforts are focused on a newly discovered area of biology, the extracellular functionality and signaling pathways of tRNA synthetases. The protein compositions in aTyr's pipeline are derived from 20 tRNA synthetase genes and their extracellular targets.
aTyr's primary clinical-stage product candidate is ATYR1923, which binds to the neuropilin-2 receptor and is designed to down-regulate immune engagement in inflammatory lung diseases. In mid-September, the company released positive data from its Phase 1b/2a clinical trial, demonstrating consistent dose response for ATYR1923 in pulmonary sarcoidosis.
3. Adial Pharmaceuticals (NASDAQ:ADIL)
Year-to-date gain: 140.59 percent; current share price: US$4.11
Clinical-stage biopharma stock Adial Pharmaceuticals is developing treatments for addictions. AD04, its lead investigational new drug product, is a genetically targeted serotonin-3 receptor antagonist for the treatment of alcohol use disorder. The therapeutic agent is currently being investigated under a pivotal ONWARD Phase 3 clinical trial in patients with certain target genotypes. These genotypes are identified using the company's proprietary companion diagnostic genetic test. AD04 also has the potential to treat other addictive disorders, such as opioid use disorder, gambling and obesity.
The company has had plenty of positive news flow recently, including September's announcement that more than 50 percent of patients expected to complete Adial's ONWARD Phase 3 trial of AD04 for the treatment of alcohol use disorder have finished the full 24 week treatment period. The trial is slated to wrap up in Q1 2022.
4. Gritstone Bio (NASDAQ:GRTS)
Year-to-date gain: 135.53 percent; current share price: US$9.21
Gritstone Bio is a clinical-stage biotech company developing tumor-specific cancer immunotherapies to fight various cancer types and infectious diseases. The company has built an artificial intelligence-driven platform to accurately identify T cell targets, and it has a portfolio of immunotherapies designed to instruct the immune system on recognizing and attacking these targets.
Gritstone's candidate COVID-19 vaccine is in a Phase 1 study, supported by the National Institute of Allergy and Infectious Diseases, to evaluate the immunogenicity and safety of using self-amplifying mRNA and/or adenoviral vectors to deliver SARS-CoV-2 viral antigens that are not included in currently authorized vaccines. The company is also collaborating with Gilead Sciences (NASDAQ:GILD) to use Gritstone's vaccine platform to develop a cure for HIV. In September, Gritstone announced the dosing of its first solid tumor patient in a Phase 2 trial of its Slate v2 immunotherapy candidate.
5. Synaptogenix (NASDAQ:SNPX)
Year-to-date gain: 115 percent; current share price: US$13.02
Last on this NASDAQ genetics stocks list is Synaptogenix, a clinical-stage biopharmaceutical company developing novel therapies for neurodegenerative diseases. Synaptogenix's lead therapeutic candidate is Bryostatin-1 for the treatment of Alzheimer's disease. Preclinical studies have also demonstrated the drug's regenerative mechanisms for the rare disease Fragile X syndrome, as well as for other neurodegenerative disorders. Fragile X syndrome is the most common genetic cause of intellectual disability and is often co-diagnosed with autistic spectrum disorder.
The FDA has granted Synaptogenix orphan drug designation for Bryostatin-1 as a treatment for Fragile X syndrome. The company recently signed a memorandum of understanding with the Nemours A.I. DuPont Hospital for Children to collaborate on a trial to treat Fragile X pediatric patients with the drug.
Don't forget to follow us @INN_LifeScience for real-time news updates!
Securities Disclosure: I, Melissa Pistilli, hold no direct investment interest in any company mentioned in this article.