Oct. 18, 2021 12:15PM PST
Cleantech Investing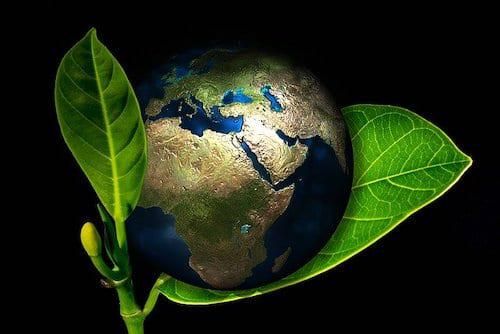 Interested in the top Canadian cleantech stocks? Here are the five biggest gainers of the year on the TSX and TSXV.
Click here to read the latest top Canadian cleantech stocks article.
Investment in renewable energy and clean technology continues to grow despite setbacks due to the unexpected COVID-19 pandemic.
Analysts see a few key trends dominating the global cleantech sector in 2021, such as offshore wind energy, electric vehicles (EVs), EV infrastructure and clean energy commercial long-haul transportation solutions, such as hydrogen and energy storage installations.
Moving into the last quarter of the year, here's a look at the top Canadian cleantech stocks on the TSX and TSXV. All companies listed had market caps of at least C$10 million as of October 7, 2021. Numbers and figures were current at that time, with data gathered using TradingView's stock screener.
---
1. Graphene Manufacturing Group (TSXV:GMG)
Year-to-date gain: 491.07 percent; current share price: C$1.98
First on our list of top Canadian cleantech stocks is Graphene Manufacturing Group (GMG), an Australia-based company that has developed a proprietary process for producing graphene and hydrogen by cracking methane (natural gas) instead of mining graphite.
GMG's graphene production process has demonstrated cost and environmental improvements in a number of cleantech applications. The company is developing value-added products for the energy-efficiency and energy storage markets, and is in the early stages of developing next-generation batteries through partnerships with Australian universities.
In mid-May, GMG released initial performance data for the patent-pending surface perforation of graphene in aluminum-ion batteries that were developed by the company and the University of Queensland. The cleantech stock hit C$4 on May 26, its highest point so far in 2021.
2. Water Ways Technologies (TSXV:WWT)
Year-to-date gain: 360 percent; current share price: C$0.23
Next up is Israel-based agritech company Water Ways Technologies, which provides water irrigation solutions to the agricultural and legal cannabis industries. The company generates revenue through turnkey projects and irrigation equipment sales.
Water Ways reported record sales for H1 of this year, bringing in C$12,112,000 with EBITDA of C$832,000. The news sent the company's share price to its highest point of the year so far, C$0.29.
3. Sparta Capital (TSXV:SAY)
Year-to-date gain: 75 percent; current share price: C$0.07
Sparta Capital manufactures and distributes energy-saving technologies and provides green energy services to commercial sectors. It has three business segments: capturing lost waste energy; converting existing waste for other uses and into new consumable forms; and optimizing energy efficiencies.
The top Canadian cleantech stock pivoted toward joining the fight against COVID-19 earlier in the year, helping push its share price to its highest point so far in 2021, reaching C$0.31 on March 1. In late February, Sparta announced that its COVID-19 Safety System had been authorized by Health Canada and could begin to offer "the Canadian trucking industry, as well as individuals in other business sectors, both antibody and antigen rapid tests as they endeavor to maintain a healthy workforce."
In late August, the company reported that its materials upcycling division had "secured a number of important long-term contracts, generating an impressive level of backlog, which, when processed is expected to more than double revenues over the upcoming year."
4. Spark Power Group (TSXV:SPG)
Year-to-date gain: 46.21 percent; current share price: C$2.12
Spark Power Group provides end-to-end electrical contracting, operations and maintenance services to the industrial, commercial, utility and renewable asset markets in North America. The top Canadian cleantech stock also offers energy sustainability solutions to those same markets.
Spark Power started off the year with the launch of its first EV fleet, and later announced the continued expansion of its operational footprint in the US with the opening of new branches in Minnesota, North Carolina, New York and Texas. In May, Spark Power launched energy-efficiency services for small- to medium-sized manufacturers in the commercial and industrial space in both Canada and the US.
Heading into the summer, the company completed a C$5.6 million private placement and announced a partnership with GP JOULE, a global renewable energy company, on the construction of three new solar power projects in Western Canada.
The highest point for the cleantech stock so far in 2021 was C$2.89, which it reached on January 28.
5. Biorem (TSXV:BRM)
Year-to-date gain: 48.15 percent; current share price: C$0.80
Last on this list of top Canadian cleantech stocks is Biorem, a global clean technology engineering company that designs, manufactures and distributes biological-based emissions abatement technologies. The company's product line includes high-efficiency air emissions control systems used to eliminate odors, volatile organic compounds and hazardous air pollutants. Biorem has installed more than 1,600 of these systems worldwide for municipalities and industrial companies.
Biorem reported revenues for Q2 totaling C$5.6 million, up 64 percent over the previous quarter. "New orders have continued to be secured, with approximately C$5.5 million being closed in the second quarter. This results in the BIOREM order backlog being C$30.0 million on June 30, 2021 which provides a strong foundation for revenue over the next twelve months," commented Biorem President and CEO Derek S. Webb. Share climbed to their highest point so far in 2021 on October 5, reaching C$0.84.
Don't forget to follow us @INN_Technology for real-time news updates!
Securities Disclosure: I, Melissa Pistilli, hold no direct investment interest in any company mentioned in this article.