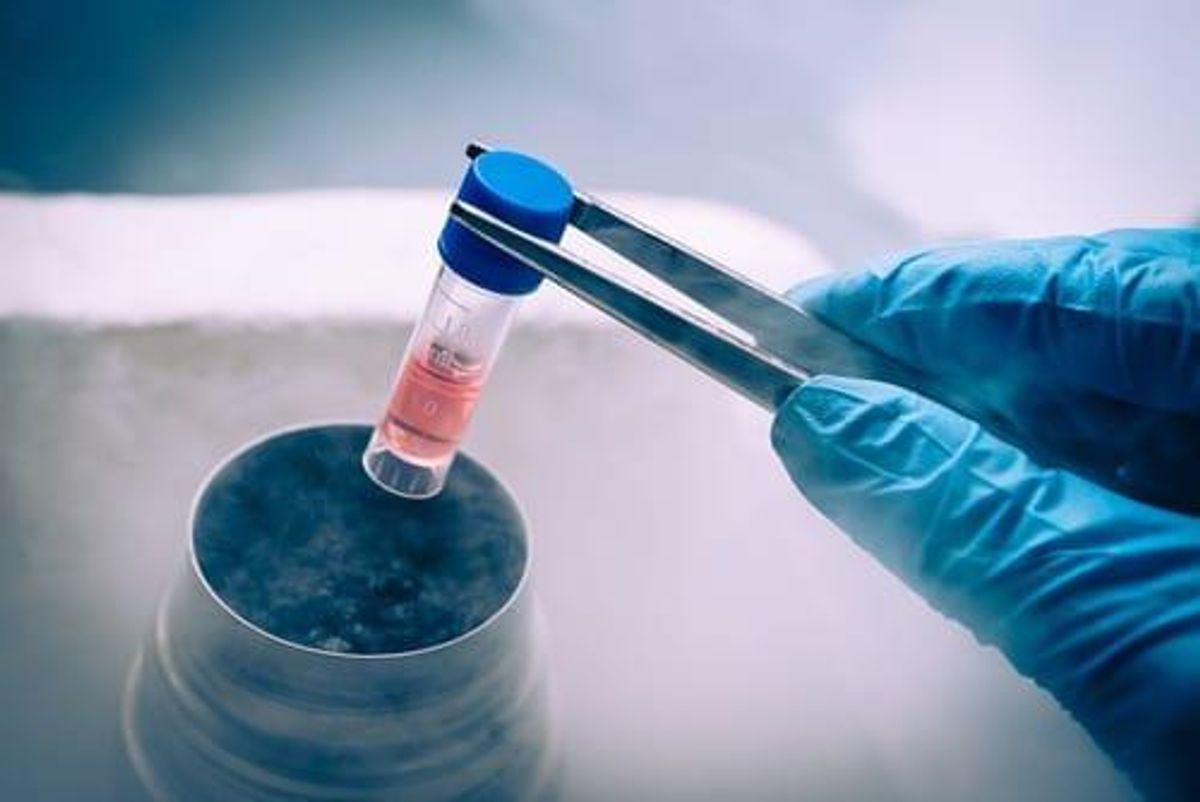 Medical cannabis research programs are giving global legitimacy to cannabis therapeutics.
Cannabis legalization is spreading across the globe, and it is triggering a wave of unparalleled medical cannabis research programs.
Since the discovery of the human endocannabinoid system in the late 1980s (and its role in the regulation of physiological and cognitive processes including appetite, pain, mood and memory), medical researchers have been interested to learn more about the potential therapeutic effects of cannabis as a treatment for a wide variety of illnesses. Unfortunately, the plant's legal status and cultural stigma have made such research nearly impossible, leading to limited knowledge about the effects of the cannabis plant on the human body.
Now that the stigma associated with cannabis use is waning and legalization is taking hold, medical researchers at universities and government agencies are finding it easier to gain access to funding, lab space and cannabis itself in order to research its medical benefits.
Medical cannabis research programs driving global legalization
The cannabis plant contains more than 400 active pharmaceutical ingredients in the form of cannabinoids, terpenes and flavonoids. Recent medical studies have shown that various cannabinoid combinations may be effective in treating a wide range of ailments including autoimmune disorders, anxiety, insomnia, chronic pain, epilepsy, cardiovascular disorders, Alzheimer's, irritable bowel syndrome (IBS) and even cancer. Medical researchers are eager to finally get the green light to study how cannabis works on these diseases, what dosage is most effective and what delivery systems work best.
"[T]he stigma around cannabis has changed, and people are beginning to see that there is a credible reason for looking at medical cannabis seriously," said Dr. Mark Ware, chief medical officer for Canopy Growth (TSX:WEED). A prime example of this global shift in the attitude toward cannabis is the recent announcement that the World Health Organization (WHO) is recommending cannabis be reclassified under the 1961 international drug treaty, moving it from the most restricted class of drugs — those seen as harmful with no medical benefits — to the least restricted, acknowledging its potential therapeutic properties. WHO's recommendation will be voted on by the UN Commission on Narcotic Drugs in March 2019.
Canada and Israel lead in the development of cannabis research
According to Energias Market Research, the global medical cannabis market is expected to more thantriple in value from 2017 levels to reach US$28.07 billion in 2024. The leading drivers of this growth include increasing awareness, demand and research and development (R&D) initiatives. As research begins to provide more concrete answers about the safe and efficacious use of cannabis as medicine, more governments are expected to follow others down the path to legalization, further driving growth in the global medical cannabis market.
In this evolving market landscape, Canada andIsrael are leading the way as the top jurisdictions for advancements in medical cannabis research programs.
Canada's legalization of medical marijuana in the early 2000s gave the country a huge head start in the global cannabis market. Today, Canada is one of the fastest-growing cannabis markets in the world and is expected to become a world leader in cannabis R&D. For years, obtaining exemptions from the Controlled Drugs and Substances Act to study the plant has proved a logistical nightmare for Canadian researchers. However, with the legalization of recreational cannabis in 2018, new licensing regulations give researchers a more streamlined process for obtaining permission to study the therapeutic properties of cannabis, further solidifying Canada's top-dog status on the global stage.
The federal government is now investing in cannabis research as well. The Canadian Institutes of Health Research announced C$1.4 million in funding for 14 cannabis-related research projects in January 2018, and is also supporting a C$3 million grant opportunity announced in July 2018. The University of British Columbia (UBC) recently launched anew professorship to study the potential for cannabis to treat opioid addiction — a health crisis of epidemic proportions. The provincial government gave UBC half a million dollars in funding for the position, while Canopy Growth contributed C$2.5 million.
Israel has been a pioneer in medical cannabis R&D since the early 1990s, when researchers implemented a program aimed at helping cancer patients alleviate pain. Today, the country is home to one of the highest-per-capita rates of licensed medical cannabis patients in the world. The past few years have seen a growing number of Canadian companies partnering with Israeli research teams to forge new paths in the field of cannabinoid science.
Canadian companies and Israeli researchers are beginning to combine their expertise to further medical cannabis research. In November 2018, Canadian cannabis data and analytics companyStrainprint Technologiesannounced it would partner with leading Israeli research teams Lumir Lab and Gynica to conduct what may be the world's first international clinical study to explore cannabis as a treatment for endometriosis, which impacts an estimated one in 10 women of reproductive age. Besides the potential for cannabis to treat endometriosis, the work will also lead to the world's first database of the effects of medical cannabis use on women. The end results may lead to the ability to develop researched medical cannabis products for international markets.
Legalization is making all this possible. "The real excitement around legalization is that we'll finally be able to paint the whole picture of cannabis, not only the possible risks and harms that it presents to people but also the possible benefits,"said Dr. M-J Milloy, a recognized leader in the field of epidemiology with the BC Center on Substance Abuse and the first Canopy Growth professor of cannabis science at UBC. Under the professorship, Dr. Milloy will be investigating the potential to treat opioid addiction with cannabis.
Companies with medical cannabis research programs
Medical cannabis companies with a pharmaceutical approach to their business model are also taking advantage of the opportunities this shifting tide presents by partnering with medical research teams to bring new cannabis therapeutics to market.
FSD Pharma (CSE:HUGE) is one company adopting this approach and is looking to develop pharmaceutical-grade cannabis as well as novel cannabinoid-based treatments through clinical trials. Through its wholly owned subsidiary FV Pharma, the Canadian licensed producer has partnered with SciCann Therapeutics, investing $3 million in the Canadian-Israeli pharmaceutical company for a 15 percent equity stake. The agreement also includes an exclusive license in Canada for the production and distribution of a line of cannabinoid-based products developed by SciCann, which has developed a cannabinoid scientific research network comprised of leading researchers, academic institutions and medical centers.
The partners have hadpromising results from ongoing cannabinoid-based research for several central nervous system disorders. That research includes studying the use of SciCann's "steady stomach" cannabidiol combination therapy in treating sufferers of IBS, which is currently undergoing clinical trials. FSD Pharma and SciCann have also launched an R&D program focused on developing proprietary cannabinoid-based treatments for the prevention and treatment of atherosclerosis, a serious cardiovascular disease.
Other companies that have adopted a pharmaceutical approach to developing cannabis-based therapeutics includeCardiol Therapeutics (TSX:CRDL),Kalytera Therapeutics (TSXV:KALY,OTCQB:KALTF) andCanntab Therapeutics (CSE:PILL,OTCQB:CTABF).
Takeaway
Government regulators, medical professionals and consumers want to see more clinically validated data about the effects of the cannabis plant's various cannabinoids, terpenes and flavonoids on the human body and its various illnesses. Clinical research provides all stakeholders with scientific evidence concerning cannabis' active ingredients and the plant's medical efficacy. Those in the cannabis industry who are adopting a traditional pharmaceutical approach to bringing new products to market are helping cannabis to further gain global legitimacy as a therapeutic drug.
---
This INNSpired article is sponsored byFSD Pharma (CSE:HUGE). This INNSpired article provides information which was sourced by the Investing News Network (INN) and approved by FSD Pharma in order to help investors learn more about the company. FSD Pharma is a client of INN. The company's campaign fees pay for INN to create and update this INNSpired article.
This INNSpired article was written according to INN editorial standards to educate investors.
INN does not provide investment advice and the information on this profile should not be considered a recommendation to buy or sell any security. INN does not endorse or recommend the business, products, services or securities of any company profiled.
The information contained here is for information purposes only and is not to be construed as an offer or solicitation for the sale or purchase of securities. Readers should conduct their own research for all information publicly available concerning the company. Prior to making any investment decision, it is recommended that readers consult directly with FSD Pharma and seek advice from a qualified investment advisor.
Investing News Network websites or approved third-party tools use cookies. Please refer to the  cookie policy for collected data, privacy and GDPR compliance. By continuing to browse the site, you agree to our use of cookies.